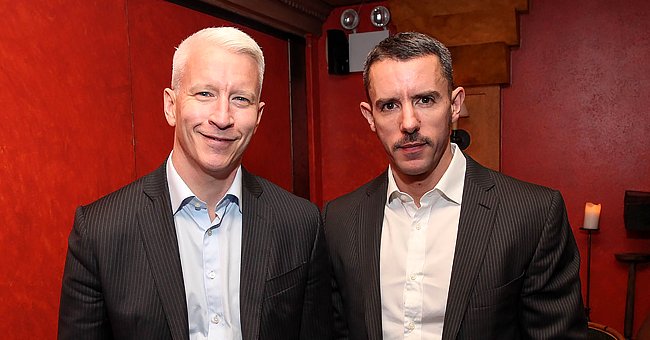 Getty Images
Anderson Cooper Opens up Living with His Ex Benjamin Maisani While Co-parenting Their Son Wyatt

Anderson Cooper is living with his ex Benjamin Maisani while raising their nine-month-old son, Wyatt. The CNN anchor revealed in March 2018 that he and Maisani split up.
Anderson Cooper spoke on February 10 about his weird situation with Maisani to Ellen DeGeneres. He said that they are still living together because they get along very well.
In the beginning, Maisani wasn't really sure he wanted to have a kid. Eventually, though, he changed his mind, and he now looks forward to becoming a great father, Cooper said.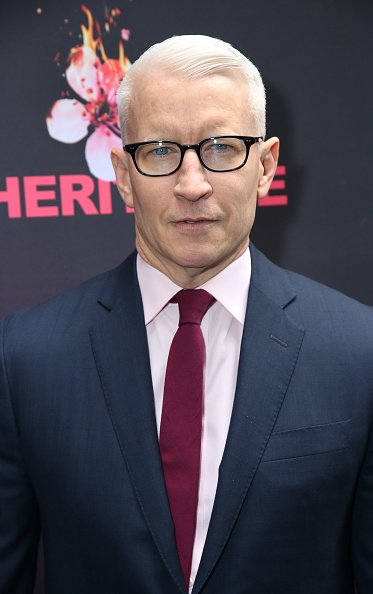 Anderson Cooper at the Barrymore Theatre on November 17, 2019 in New York City. | Photo: Getty Images
At the vaccination appointment for their baby, Maisani even wept, Cooper shared, adding that it was really touching. DeGeneres then asked him if he could date Maisani again, and he replied:
"No. It's not going to happen."
In April 2020, Cooper and Maisani welcomed Wyatt via surrogate. During the interview, the acclaimed journalist told DeGeneres there wasn't any talk about having a second baby at the moment.
Cooper's relationship with Maisani began in 2009 but ended nine years later. In May, Cooper explained that he is co-parenting with Maisani after realizing the benefits of having two parents.
The Emmy winner's father, Wyatt Cooper, was a writer, and his mother, Gloria Vanderbilt, was a designer. He lost his father during open-heart surgery when he was ten years old.
When Cooper was growing up, he never imagined becoming a father.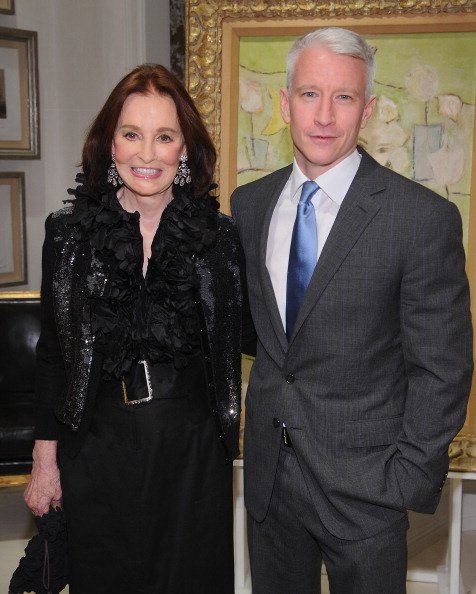 Anderson Cooper and Gloria Vanderbilt at the Ralph Lauren Women's Boutique on November 4, 2010 in New York City. | Photo: Getty Images
Cooper admitted that he knew what it is like to grow up without a father. He said he'd want his son to be surrounded by love if an unfortunate event ever occurred to him in the future.
When Cooper was growing up, he never imagined becoming a father. In May, he wrote on Instagram: "As a gay kid, I never thought it would be possible to have a child."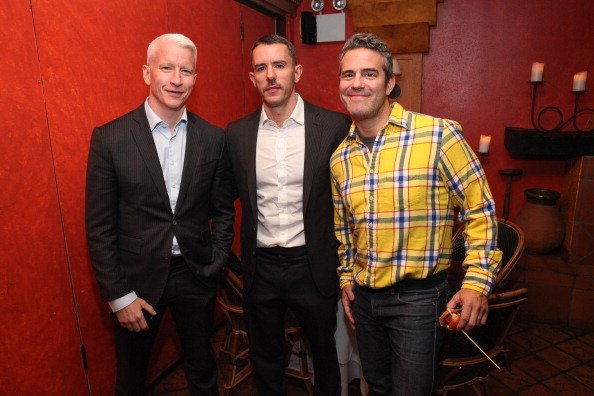 Anderson Cooper, Benjamin Maisani and Andy Cohen at Trattoria Dell Arte Restaurant on November 8, 2013 in New York City. | Photo: Getty Images
All those who have laid the path for Cooper's son's birth have made him grateful, and he highlighted that a remarkable surrogate carried Wyatt lovingly and tenderly and gave birth to him.
According to Cooper, it's an extraordinary blessing what she and all surrogates provide for people who can't have kids. He added that his surrogate has a beautiful family of her own.
Cooper, who became such a trustworthy source for breaking news, recently shared a throwback picture showing him holding Wyatt in a baby carrier as he strolls through New York City.
Meanwhile, a new perspective in journalism has also come with Cooper's becoming a father, as he explained how he feels more committed to the future than he had before.
Please fill in your e-mail so we can share with you our top stories!