Brooke Burke, 49, Flaunts Her Stunning Figure in a New Post on Instagram
Brooke Burke's legion of fans got a blast from her latest Instagram post — a sexy yet subtle shot of the 49-year-old actress and model — just in time for Valentine's Day.
Taking advantage of her slender frame, Brooke Burke donned a hot pink frock emblazoned with red graphic letter "x" and "o." Her sports bra was cut low in the front to display some cleavage.
Wearing the garment, which ended an inch beneath her bust, Burke accentuated her toned tummy, too. Her arms were exposed because of thick straps that stretched across her shoulders.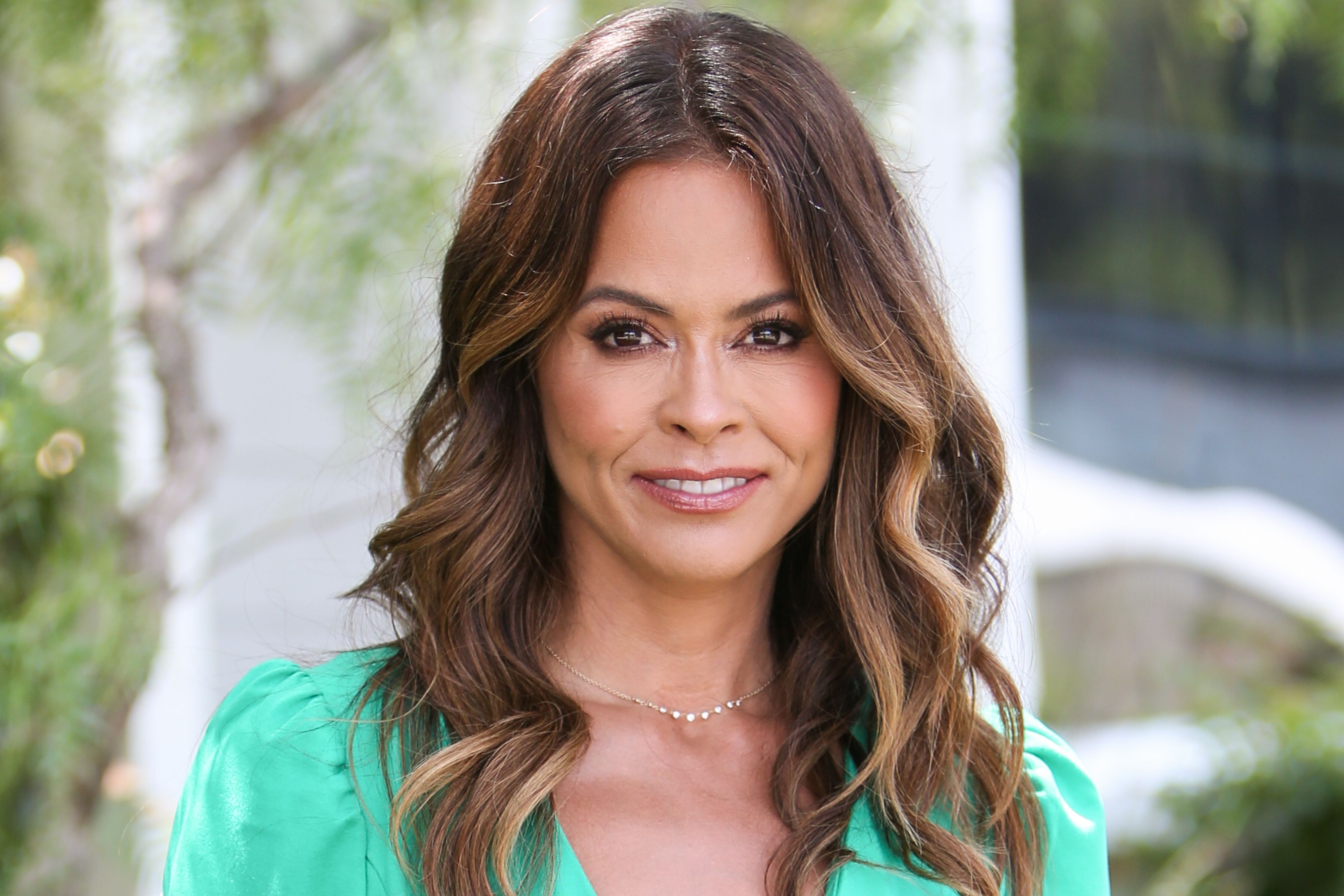 Leggings matched the bra, with tight fabric clinging to every inch of her sculpted stems. The star completed the look with a thin gold bangle and a bold pair of heart-framed sunglasses.
The snap shows the inside of an Airstream trailer, set up for a romantic meal. There was a small table for two beside a padded bench the television personality was perched on.
Burke, who is known for hosting "Wild On!, Rock Star," let her brunette tresses trail down her chest as she posed in the space, perfectly balancing her curves and stylishness.
At the time of this writing, the post accumulated over 2,500 likes, which is a clear sign that her fans were thrilled. Burke received a great deal of positive feedback from the followers as well.
Despite past marital difficulties, Rigsby changed Burke's outlook completely.
Burke has been married twice in her life. The first marriage she had to plastic surgeon Garth Fisher resulted in her having two daughters before they divorced.
In 2006, Burke began dating actor and singer David Charvet. The former couple's daughter was born in 2007, and their son was born in 2008. Their marriage took place in 2011.
They announced their divorce in 2018, and it was finalized in 2020. A third marriage for Burke would never have crossed her mind, but when she met Scott Rigsby, she began to realize it was possible.
The "Dancing with the Stars" alum revealed in a recent interview with Closer Weekly that she could definitely envision herself as a married woman with her new love.
"We're really happy with the way that our lives are, and I definitely see our future together," she gushed. "I don't know yet what that looks like, what that means, but I know that we are together in the future."
Despite past marital difficulties, Rigsby changed Burke's outlook completely. That space has been challenging for her, but she thinks the right person makes her rethink it, Burke explained.