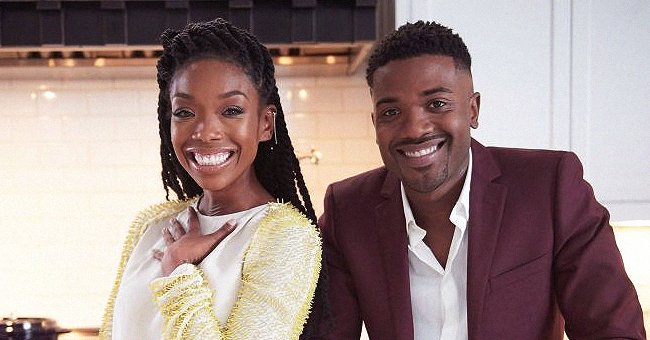 Getty Images
Brandy Dances with Ray J's Daughter on Her 42nd Birthday in This Special Birthday Tribute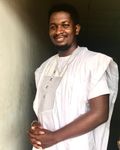 Music star Ray J had the sweetest words of celebration for his sister on social media as he commemorated her milestone 42nd birthday to the delight of many admirers.
TV star Ray J's older sister and fellow star Brandy is one year older. The reality star took to his Instagram page to honor her, sharing images and clips of their warm family moments.
In one of the posts, the siblings were filmed indoors having a fun time amid birthday celebrations. Brandy looked radiant, holding her little niece while Ray J filmed the selfie clip.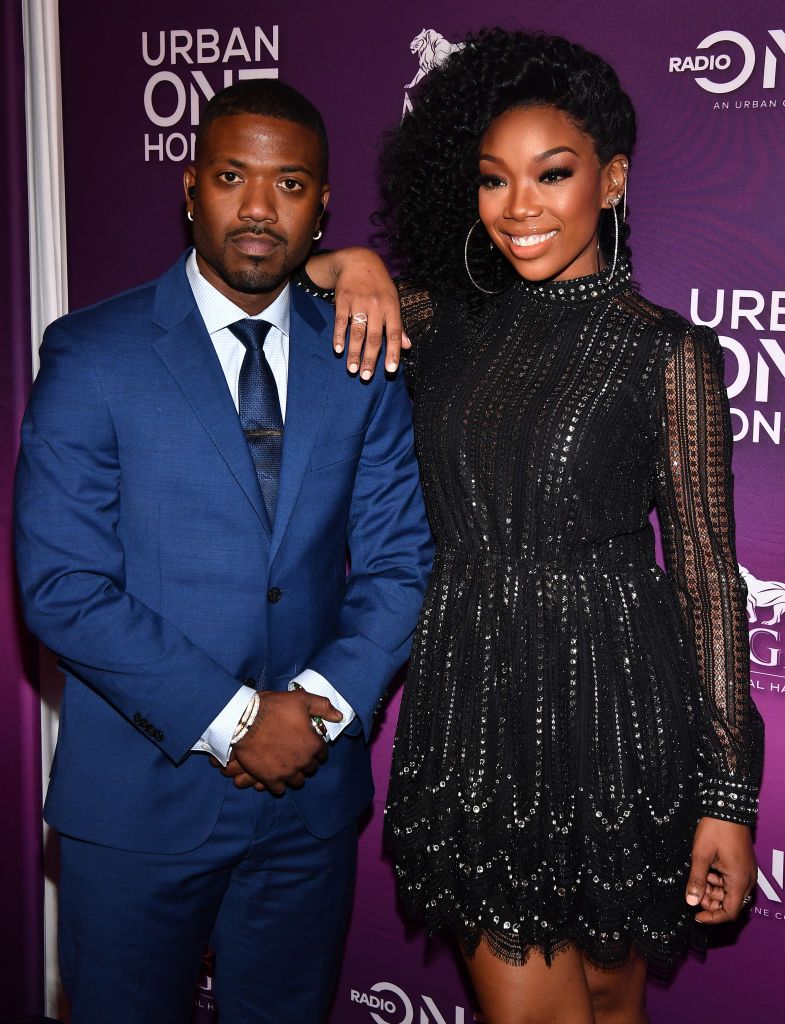 Brandy Norwood and Ray J at the 2018 Urban One Honors at La Vie on December 9, 2018 | Photo: Getty Images
The elated singer was super-psyched, gushing over his sister and gassing her up for her big day. The star did not hold back on his heartfelt feelings in his caption where he praised Brandy:
"Hey Sis!!! It's your birthday!!!! #HappybirthdayBrandy. My best friend- you're Batman and I'm Robin-You [are] Jordan and I'm Pipen…"
Ray J continued his caption, comparing him and his sister to celebrity duos and siblings who had a special bond. Letting fans know he and Brandy were two peas in a pod, the happy brother further compared them to Marie and Donny Osmond.
[Brandy] wowed her brother's wedding guests at the Vibiana in Los Angeles, and many attested that she owned the show.
He addressed Brandy, calling her the best sister a brother could have while fawning over how she stood by him through the years. He concluded by reminding the birthday girl of his love.
Ray J was not done with his praises as he shared another post chronicling his big sister's special day. Brandy was filmed going through an emotional moment, unable to control tears while someone performed in the background.
Ray J was right by her side, trying to calm her down and holding her in his arms. Brandy's tears of joy could not mar her birthday glam that included perfect makeup and the radiance of her youthful figure.
Outside their showbiz fame, Ray J and Brandy have an enviable relationship which they never fail to show off when the need arises. "LHH" star Ray J confirmed this last September when he proved to be the perfect cheerleader.
Brandy had aced her "Verzuz" battle with fellow music icon Monica, and while she refreshed millions of memories about her musical prowess, her younger brother stayed backstage, dancing to her songs and hyping her all the way.
Meanwhile, Brandy was there for her brother during his wedding. The "Full Moon" crooner belted out fantastic tunes with her velvety voice. She wowed her brother's wedding guests at the Vibiana in Los Angeles, and many attested that she owned the show.
While the stars' father, Willie Norwood, officiated the wedding, Brandy was in charge of serenading the couple and making their celebration of love a memorable one.
Please fill in your e-mail so we can share with you our top stories!