Princess Eugenie's Baby Boy's Name: Inside the Latest Betting Odds
Bets have been placed on which name Princess Eugenie and her husband, Jack Brooksbank, will choose for their son, born on 9 February. The birth has caused a change to the succession line of air to the throne.
Betting websites, including Ladbrokes and Betfair, have become a lot more active since the birth of Princess Eugenie's son this past Tuesday. Bets are being placed on several name suggestions for the child as the world awaits what he'll be named.
Ladbroke put forward traditional family names, with Arthur and Frederick leading the pack with 5-1 odds. Following closely by is James with 6-1 odds, while Edward and Albert are tied in third with odds of 8 to 1. Changes happen daily.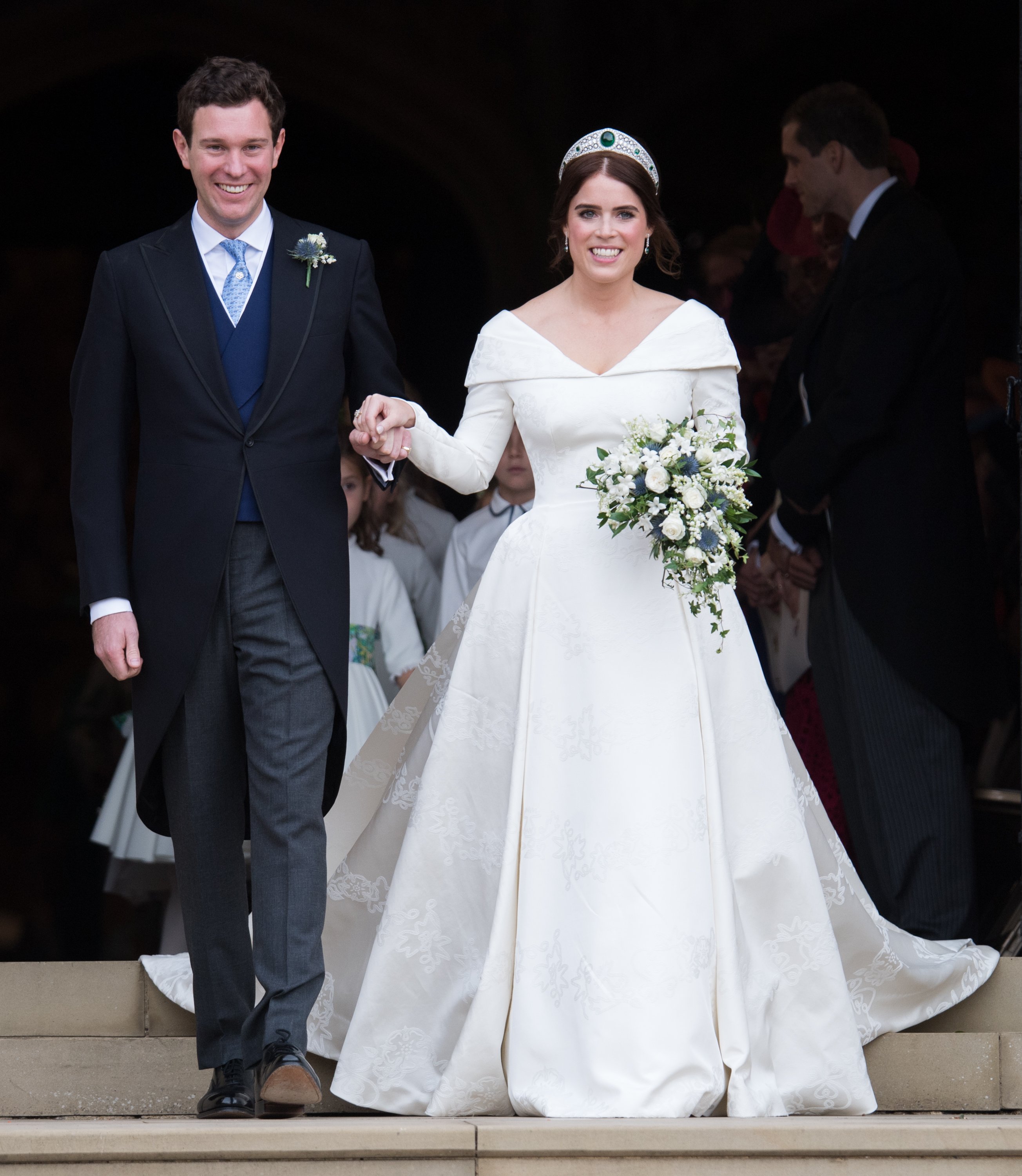 Meanwhile, the spokesperson for Betfair, Sam Rosbottom, revealed some of the changes they had observed on their platform, which has a sentimental that name as the clear favorite, adding:
"Philip is still seeing a lot of love and has got even shorter at 10/3, with Royal fans anticipating him being named after his great-grandfather."
Although the Royal family is known for upholding tradition, both websites aren't ruling out the possibility of a more modern name being adopted, with Betfair placing its odds on Oliver as a suggestion. 
The Royal Palace announced the arrival of the birth in a statement this week, writing that Princess Eugenie,30, had given birth at THe Portland Hospital. This is the same facility where Meghan Markle gave birth to Archie, who will turn 2 this May. 
Despite the fact that his mother is a Princess, it is reportedly unlikely that her son will receive a royal title.
The statement went on to mention that Brooksbank had been present for the birth. Meanwhile, Queen Elizabeth was delighted to learn of the arrival of her ninth great-grandchild.
Princess Eugenie and Brooksbank met on a ski trip in Switzerland and fell head over heels in love with each other. The couple maintained a long-distance relationship briefly when Princess Eugenie moved to New York for her career. She said: 
"We met when I was 20 and Jack was 24 and fell in love. We have the same passions and drive for life." 
According to "The Telegraph" Brooksbank does have some aristocracy in his bloodline, as a descended of the Brooksbank baronets. A baron is one station lower than a baron. 
As is typically the case, the arrival of a new child comes with the potential to shuffle things up in the succession to the throne. Princess Eugenie is currently 10th in line, and her son joins her behind at number 11. 
This means that Prince Edward, the Earl of Sussex, who is the fourth child of Queen Elizabeth, moves one slot lower to the 12th place. The Prince of Wales (Prince Charles) is first, followed by his son, Prince William, in second.
Although his mother is a Princess, it is unlikely that her son will receive a royal title. This is due to him being born down the female royal line as opposed to a male royal line. 
However, the child could be bestowed a title if The Queen wished to do so. Customarily, royal titles are granted on wedding days. Both Prince William and Harry received their dukedom when they walked down the aisle.