Will Smith's Daughter Willow's Hair Game Is Going Strong — See Her Beautiful Braids
The Shade Room Teens recently shared a video clip and picture of acclaimed actor Will Smith's daughter Willow Smith showing off her gorgeous waist-length braided hair.
Willow Smith, the daughter of Hollywood dynamic duo Will Smith and Jada Pinkett Smith, is known for her extraordinarily unique and experimental hairstyles; after all, she sang a whole catchy song about her fabulous hair.
Ten years after the release of her single "Whip My Hair," Willow is still turning heads in stylish hairdos. The Shade Room Teens shared her latest hairstyle on Instagram.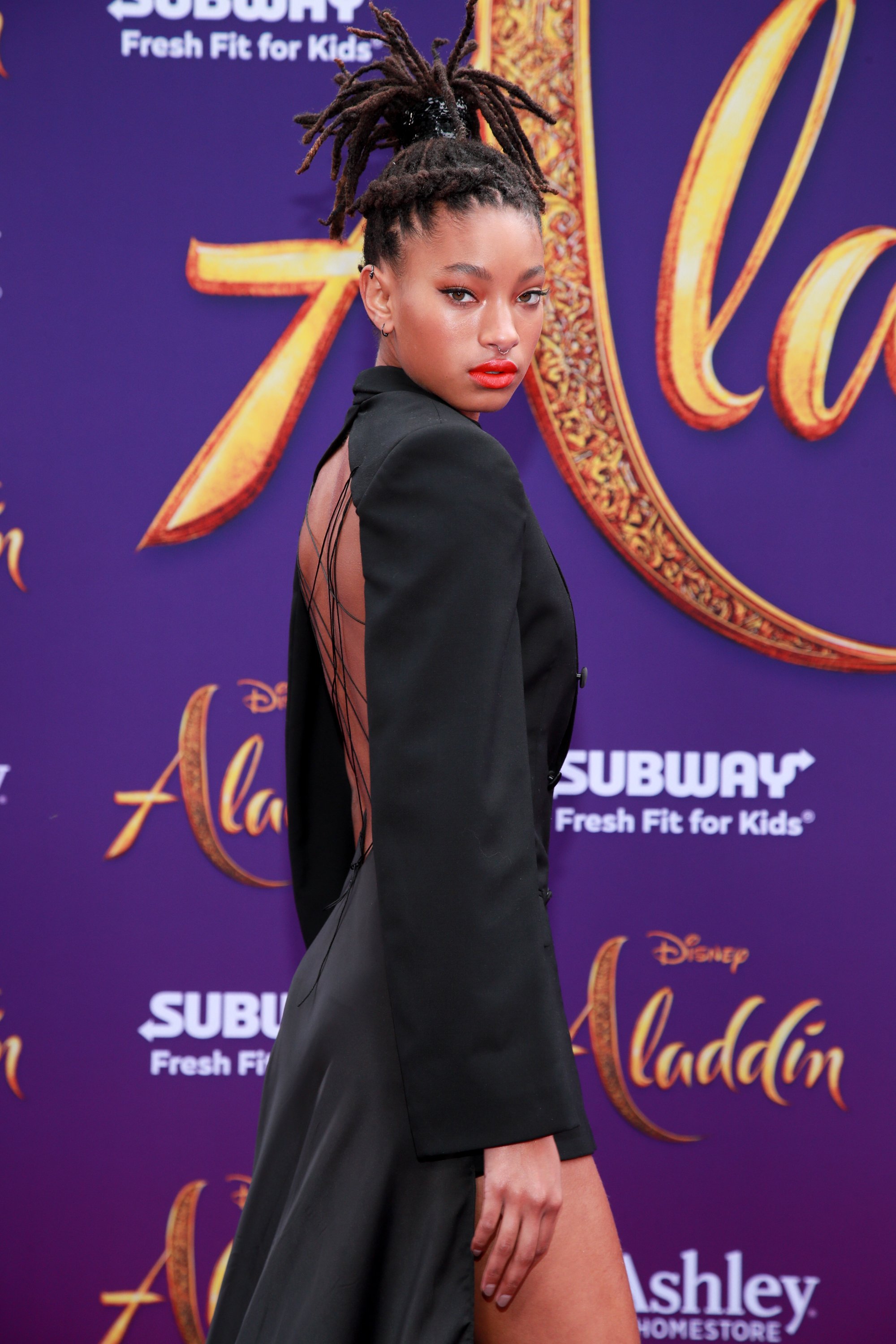 In the short video clip, Willow looked stunning with no makeup while wearing a casual black top and sweatpants. The slender singer and actress twirled as she showed off her new braids.
As she gave the camera views of the top, sides, and back of her hair, fans were also treated to a beautiful skyline behind her with a green terrain and clear skies.
Fans of the actress took to the comments section to praise and compliment her on the new hairstyle. One fan quipped, "she whipped her hair back and forth," while another wrote, "she's literally a goddess."
"She looks like an Avatar, she's so beautiful," added a third fan while many others commented on her strong resemblance to her mom, Jada, with whom she co-hosts their Facebook Watch series, "Red Table Talk."
Willow's latest hairstyle is relatively tame, considering the more experimental hairstyles that she has rocked in the past. The "Wait A Minute!" hitmaker has tried everything from daring mohawks to a bright pink pixie cut.
Last year, Willow created a buzz when she allowed her boyfriend to cut all her hair as part of an art exhibit. Interestingly, the singer prefers to keep her armpit hair intact, drawing criticism from fans and family alike.
However, Willow is extremely strong-willed and does not allow critics and internet strangers to bully her into changing her way of thinking and her way of life. The singer is self-assured, a personality trait that she developed over time.
The musician has spoken candidly about her journey to find herself. Like many Hollywood stars, she suffered from depression and anxiety, turning to self-harm at a low point in her career. Fortunately, she learned how to soothe herself.
At just 20-years-old with a decade-long career, Willow exhibits impressive maturity which allows her to share a seat at the table with her mom, Jada, 49, and grandmother, Adrienne Banfield-Norris, and give valuable and respectable opinions.
Willow even weighed in on her mom's controversial relationship with the 28-year-old singer, August Alsina. Instead of feeling ashamed or angry, she expressed pride that her parents could come forward with the truth.