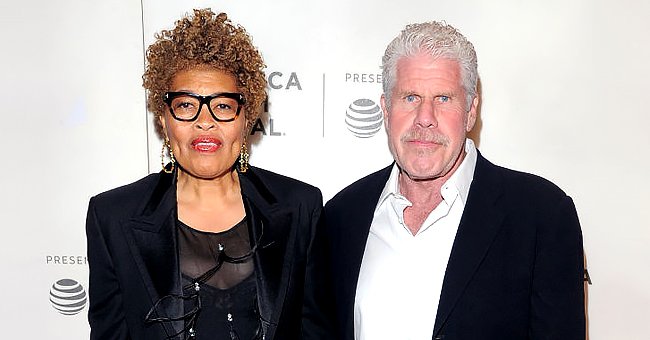 Getty images
TMZ: Ron Perlman Is Officially Free to Remarry After Divorce from Wife Opal Stone Perlman

Actor Ron Perlman has legally been declared single by the court during his divorce from ex-wife Opal Stone Perlman. The "Hellboy" star is free to remarry with his recent girlfriend.
Actor Ron Perlman is now officially single! According to TMZ, although the Hollywood star is in the middle of his divorce proceedings with his longtime ex-wife Opal Stone, he asked the court to grant him a single status.
The "Hellboy" star filed the petition in October, asking for a bifurcation in the divorce proceedings. He explained that he was engaged to his new girlfriend, Allison Dunbar, and ready to tie the knot.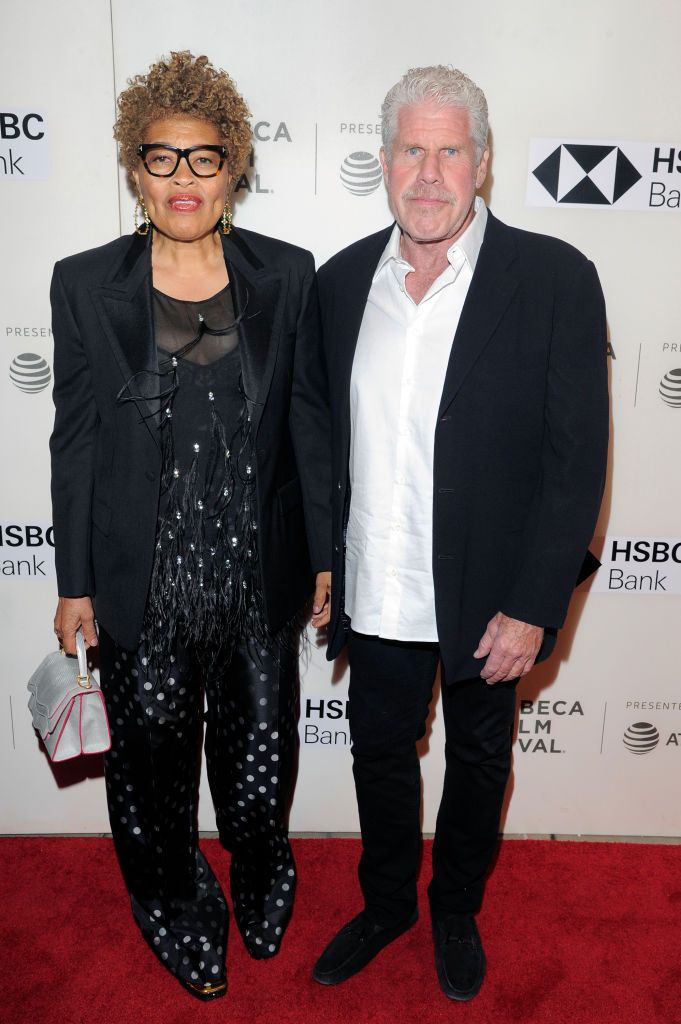 Opal Stone and Ron Perlman at premiere of Disobedience during 2018 Tribeca Film Festival at BMCC on April 24, 2018 | Photo: Getty Images
The judge eventually signed off on it this month, but Perlman and Stone are still resolving other aspects of their divorce. Fans may recall that in November 2019, the 70-year-old filed for divorce from Opal after 38 years of marriage.
According to court documents, the date of separation was listed as May 10, 2019. The actor and jeweler tied the knot on Valentine's Day in 1981. The split was plagued by drama as it happened months after Perlman was seen kissing Dunbar.
Dunbar and Perlman starred together in the series "StartUp" and were spotted engaging in a heated PDA session in late May. Following the split, Perlman reportedly moved in with the younger actress.
[Stone and Perlman] made their last public appearance in 2018.
A source revealed that the actor is deeply in love with the 47-year-old and had been friends with her for a while before things got romantic. The insider noted that they spent most of the pandemic quarantining together.
For Perlman, he enjoys that Dunbar makes him feel younger and isn't bothered about the 21-year age gap between them. While undergoing divorce proceedings with Stone, the jewelry designer cited irreconcilable differences.
She is also seeking spousal support and attorney fees from the actor. She claimed that the sudden end of their union after almost 40 years made her get help from a therapist and life coach.
The couple made their last public appearance in 2018, and that was also the last time the actor shared a photo of the mother of his kids on social media. During the course of their long marriage, the former couple welcomed two kids.
Their daughter Blake was born on January 7, 1984, and followed in her father's acting footsteps with roles in his movie, "Hellboy II: The Golden Army." Their son Brandon, born in March 1990, has a music career.
Please fill in your e-mail so we can share with you our top stories!