Gabrielle Union Looks Unforgettable in Lacy Black Ensemble with Flowers in a Cool Photo
Gabrielle Union is proof that life does begin at 40 as the 48-year-old actress stuns in a special outfit. She donned a two-piece black lace ensemble with flowers in cool pictures.
Actress, children's book author, and mother-of-one Gabrielle Union is not slowing down in her quest to earn a new title in the fashion world and she recently looked unforgettable in a lacy black ensemble.
The onscreen personality may not be eccentric with her style, but she knows how to turn heads with her subtle fashion sense when it is time to showcase her closet selection.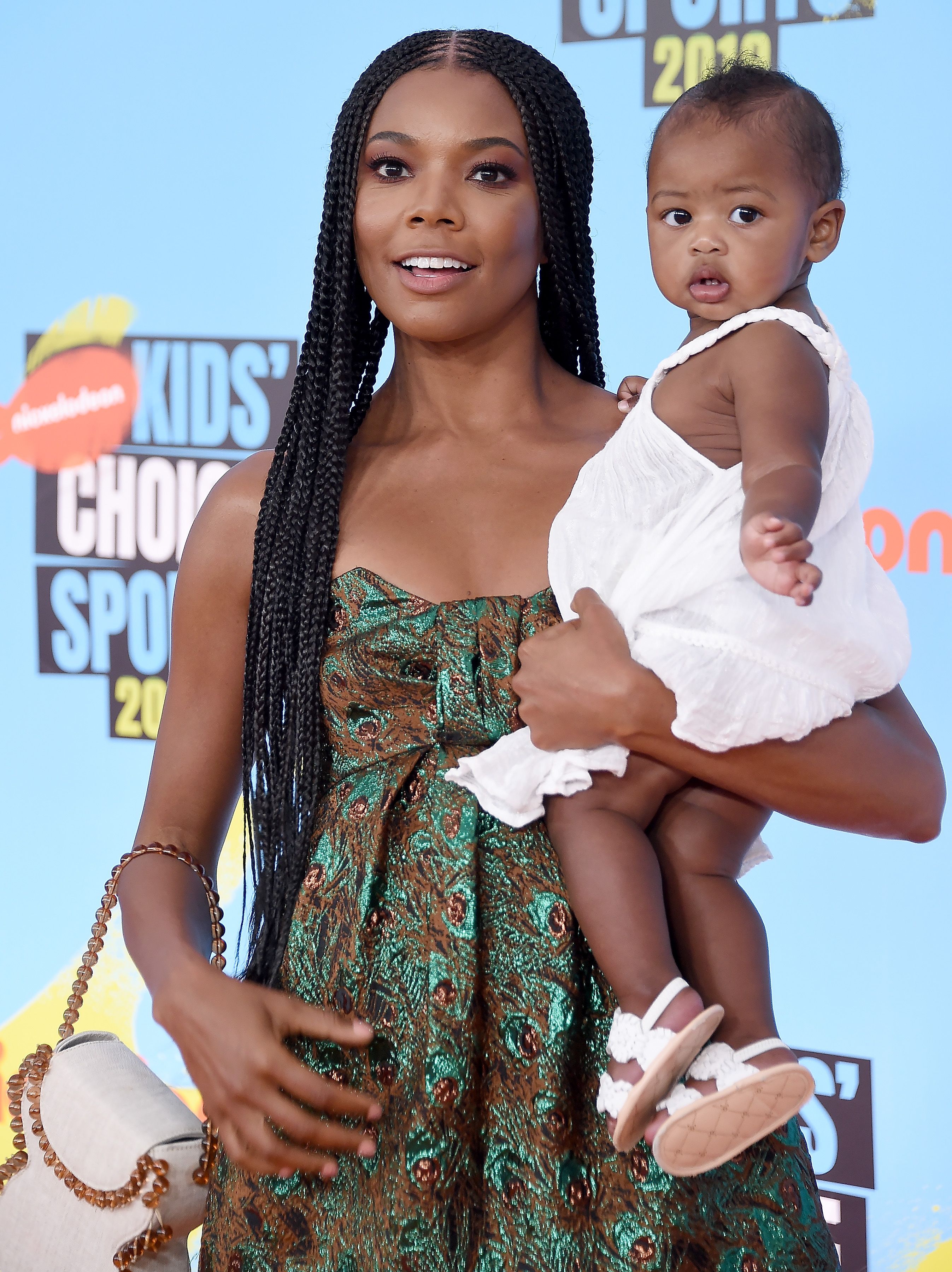 Recently, the 48-year-old dazzled fans with a chic style. She opted for a two-piece. While the bottom of the outfit were lace shorts with designed holes and which extended slightly below the knees, her top was an oversized short-sleeved top.
The buttons were unfastened to her waist area, giving the black flowery encrusted lace top a seductive spin. In the post, Union rested slightly on a pale-colored wall and stylishly tucked one hand in her shorts' pocket. An accompanying caption read:
"You know it's serious when I put on a funky chunky kitten heel."
That was not the full spin on the outfit; the actress worked her legs in a gorgeous pose that revealed her yellow kitten heels, which paired beautifully with the flower designed top.
With an ageless frame and appearance, the mother-of-one flagged in Vogue-worthy model poses, a fierce gaze, neck tilt, and a sweet smile, respectively, in the three slide shot.
Wade has been married to Union for six years, and the pair share an adorable daughter, Kaavia James Union-Wade.
Fans would also notice the five-patterned cornrows on top of her head that gave her natural face a goddess-like sculpt. Union's location post read, "Batcave."
However, all she showed her fans was a warm scenery featuring green plants in a white vase perfectly placed beside a bronze lamp.
A few hours before the 48-year-old dropped the charming picture, she shared how much intensity she gives to have a flawless look. In a new post that made the rounds, the onscreen personality flaunted some workout energy.
The children's book author's lovers do not only get to see their favorite celebrity appear radiant, but they are also privy to private information like her love life and family life.
A week ago, the paparazzi caught a glimpse of her and former athlete Dwyane Wade holding hands while heading to a romantic dinner. Wade has been married to Union for six years, and the pair share an adorable daughter, Kaavia James Union-Wade.
These days all the actress engages in is living happily, sharing sweet moments with her family, and looking her best, showing that life is more enjoyable in the 40s!