Who Is Bella Ramsey? All about the Actress Cast in 'The Last of Us' as Ellie
Actress Bella Ramsey started working at a very young age and after the success of "Game of Thrones," she brings us her new interpretation.
Bella Ramsey, 17, is a young English actress known for her role as Lyanna Mormont on the hit series "Game of Thrones" and for playing Mildred Hobble on the series "The Worst Witch!"
For this performance, Ramsey won the Young Performer BAFTA Award in 2019. She also lent her voice to the award-winning Netflix series "Hilda." In the film, she worked with Renée Zellweger as her daughter in Judy.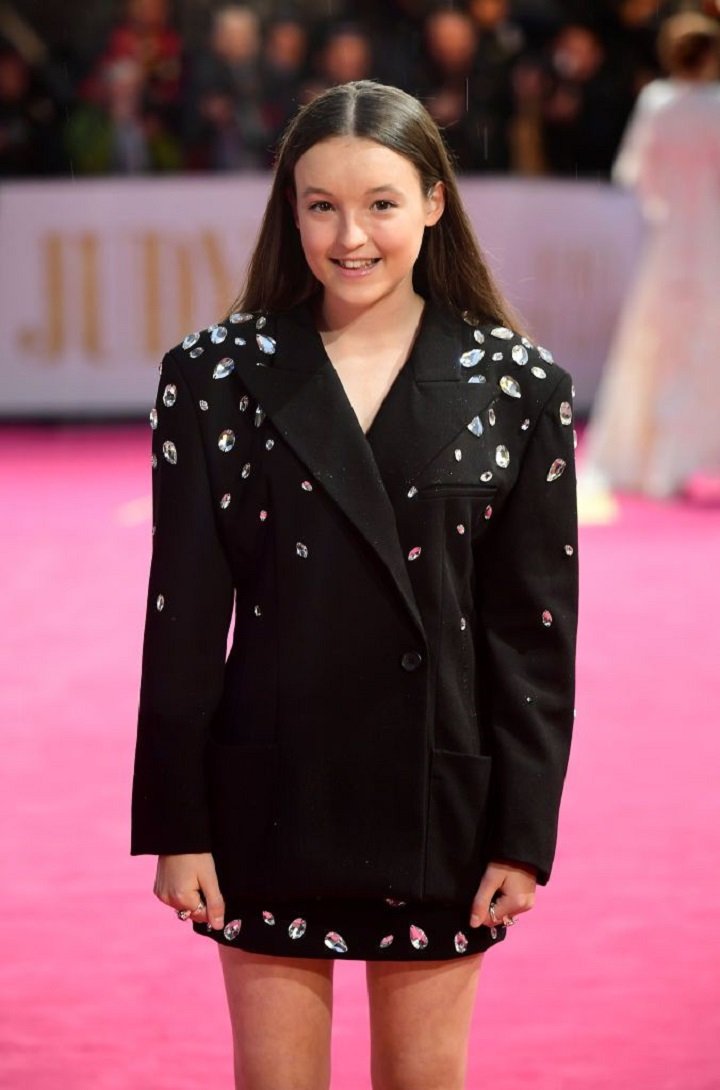 Her most recent job is for HBO, where she has joined the cast of the series "The Last of Us," a series based on a hit 2013 video game created for Neil Druckmann. This time around, Ramsey will play Ellie.
The series takes place 20 years after the destruction of modern civilization and humanity almost disappeared due to a disease that transforms those who contract it into blood-thirsty mutants.
PRODUCTION
The series is in a production run with some cast members confirmed. In addition to the confirmation of Ramsey as Ellie, it was also confirmed that the director of the pilot would be Kantemir Balagov and Craig Mazin would write the TV adaptation.
This news hit the public in January 2021, pretty quick considering that HBO made the first announcement about the series last March. The video game "The Last of Us Part II" was released in June, winning a series of awards for Game of the Year.
DARK MATERIAL
In 2019, she began working on another fantasy series for TV. Ramsey joined the cast of "His Dark Materials" in the role of Angelica, a young girl who lives in the mysterious city of Cittàgazze.
She began filming this television series when the sixth season of "Game of Throne" aired and considers that the experience of sharing with professional actors, like her castmates has taught her a lot.
PERSONAL BALANCE
The experience of working on these shows has been a fortunate opportunity for Ramsey. She had never imagined becoming an actress, developing it as a profession. She had acted in school plays but nothing more.
Ramsey has had to learn to balance his work commitments, movie calls while solving math problems or analyzing texts. And is that she was studying on an online platform to complete her high school.
ACTION BY CHANCE
Ramsey's family is a family with musical talent, so the girl had not thought of becoming an actress. She auditioned for the role of Lyanna and it was a coincidence that she was chosen and that her character liked to repeat in two more seasons.
She has also commented that she would like to play director Miss Trunchbull in the stage adaptation of Matilda, the novel by Roald Dahl. But in the West End theater, the character is played by a man.
AMBASSADOR WORK
Ramsey, like other co-stars, has been building on the popularity of being an ambassador and working hand in hand with Greenpeace. She even collaborated acting as the turtle daughter in the award-winning studio Aardman animated short.
Additionally, the young actress has become an ambassador for YoungMinds, an organization dedicated to speaking out about mental health issues among young people, recounting her own struggles to encourage them.
In addition to her excellent performance in "Game of Thrones", fans of the series can enjoy other young women who stand out. This is the case of Maisie Williams, who plays Arya and whom Ramsey admires.
In the young girl's opinion, women, in general, have excellent scenes in the show and have the opportunity to participate in very intense battles and moments. She thinks that women can fight as well as a man.
REJECTED FOR PAPER
Although the role of Lyanna launched Bella Ramsey to international fame, there is a young actress who auditioned for that role and was of course turned down.
She was Millie Bobby Brown, recognized for her role as Enola Holmes and Eleven on Stranger Things. She said that when she was turned down for the role of Lyanna she felt disheartened and considered leaving acting.