Meghan Markle's Second Pregnancy: The Sweet Meaning behind Her Dress in the Announcement
Wearing a floor-length maxi dress made for her during her first pregnancy, Meghan Markle and Prince Harry were captured together during their second pregnancy shoot to announce that another baby was on the way. 
Of all the grand and romantic gestures made on Valentine's Day this year, Meghan Markle and Prince Harry's pregnancy announcement has by far been the most talked about. 
The couple was captured relaxing underneath a shady tree with Markle resting her head on her husband's leg whilst embracing her baby bump wearing a dress that has special significance to the mom.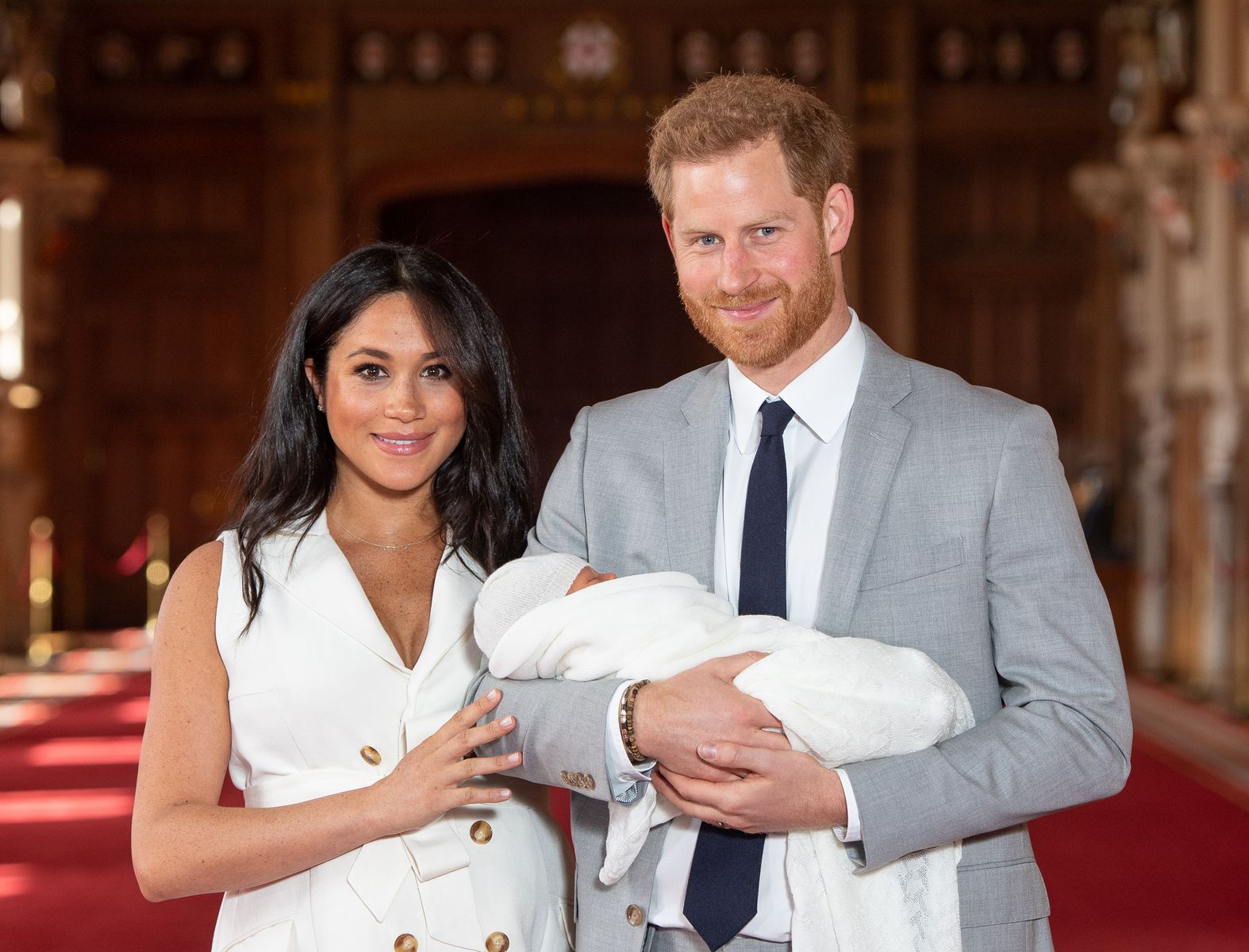 SPECIAL DRESS
The black and white photo used for the announcement was captured on an iPad by the Duke and Duchess of Sussex's close friend and photographer, Misan Harriman. She also shared the photo on Instagram, saying: 
"Meg, I was there at your wedding to witness this love story begin, and my friend, I am honoured to capture it grow. Congratulations to The Duke and Duchess of Sussex on this joyous news! "
Prince Harry's wife looked comfortable yet glowing in her long Carolina Herrera dress. Markle's close relationship with the brand's creative director allowed her to request the dress for her first pregnancy and reuse it for her second. 
JOY AFTER LOSS
Markle's second pregnancy comes with extra joy and celebrations as it follows the news of her miscarriage, which happened in July 2020. The royal opened up about her loss in an essay she wrote for The New York Times in November. 
Their rainbow baby will be their second, with Archie Harrison Mountbatten-Windsor being their first son. Archie was born in May 2019, after his parents were married in 2018. The couple's second child will be Prince Charles' fifth grandchild. 
STEPPING ASIDE
Prince Harry and Markle decided to step away from their roles as senior royals and announced it in January 2020. The constant pursual of the British media drove the royal couple to seek privacy elsewhere. Prince Harry elaborated: 
"Once Meghan and I were married, we were excited, we were hopeful, and we were here to serve. For those reasons, it brings me great sadness that it has come to this."
The family of three relocated to California, where they could spend time together as a family and invest in their charitable efforts. It wasn't an easy decision to make, but it was necessary for the sake of their family's wellbeing. 
MEDIA FRENZY
The media heavily pursued the former "Suits" star during her first pregnancy as they were after just a glimpse of the mom-to-be as she journeyed towards parenthood. It wasn't easy for the royal to cope with the media's fixation on her. 
Markle is known for her stylish yet bold fashion choices since becoming the Duchess of Sussex, which was especially highlighted during her first pregnancy as she wore pieces from brands such as Givenchy and Dior. 
With her husband sixth in line for the throne, Markle will have difficulty escaping the British media spotlight completely, but she always looks fabulous when she features in the tabloids. 
Although a royal life isn't an easy one, the Duke and Duchess of Sussex are now honed in on their family. The exciting news of their rainbow baby is the only headline that will be catching their attention.