Here's How Donny Osmond Showed Love to Wife Debbie on Valentine's Day
The world came together this month to celebrate Valentine's Day, and included in the celebrations were US stars. Donny Osmond took to social media to pay tribute to his wife on the special day.
Donny Osmond, 62, met his future wife Debbie Glenn in 1975, and already then, he knew she was the one for him. In May 2016, he confessed in a Facebook post that it took him three years to win her over.
The couple eventually got married on May 8, 1978, and went on to have five children together. Their sons are Don Jr., Jeremy, Brandon, Christopher, and Joshua Osmond, all married.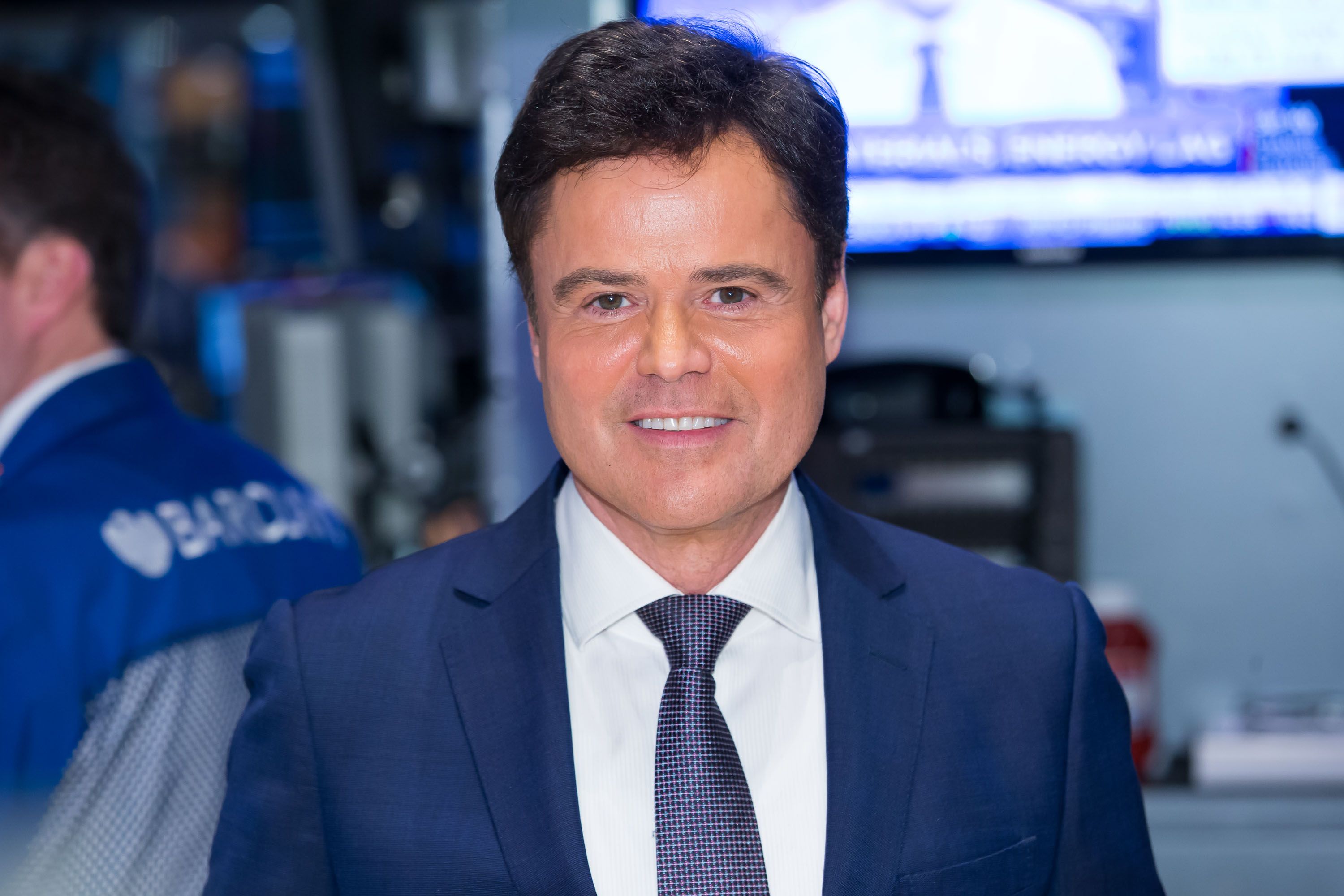 On February 14, 2021, the former "The Masked Singer" star celebrated the love he still shares with his wife on Valentine's Day. He shared a cute throwback photo where he was seen kissing his wife.
In the caption of the post, "The Donny & Marie Show" star noted how the special day was about loving the person you share your life with. He added how blessed he was to share it with his wife.
Donny confessed that he fell in love with Debbie daily. He called her his forever Valentine, whom he's celebrated the day with forty-three times since they've been in each other's lives.
The singer admitted that his wife was very patient to be married to a musician. He called her his greatest cheerleader as he's worked on writing songs for his upcoming album.
The star also shared how Debbie encouraged him while working on his Harrahs Las Vegas residency that will be ready in the summer. The artist then wished his fans could see how nurturing his wife continued to be.
Last November, Donny celebrated Thanksgiving by taking to social media with a photo of his whole family.
She kept mothering their sons, their son's wives, and their twelve grandchildren. Showing how much in awe he was of his Valentine, Donny also confessed that she was "such a blessing" in all of their lives.
The musician wished his longtime wife a Happy Valentine's Day and concluded with a touching note. He expressed gratitude for what she meant to him and what she did for him, stating:
"Thank you, Debbie, for being the person that brings me so much happiness."
Last November, Donny celebrated Thanksgiving by taking to social media with a photo of his whole family. In the post, he shared how much he loved his wife, calling her his "eternal companion."
He once again revealed that he loved her more than words could ever express. When he isn't gushing over his wife, Donny keeps busy with his work, like his January 2021 guest DJ role on SiriusXM.