Inside Meghan Markle and Prince Harry's Second Baby's Place in Line of Succession to the Throne
As Prince Harry and Meghan Markle are expecting their second child together, here are details about the unborn child's position in the line of succession to the throne.
The British Royal family is about to expand by one after Prince Harry and Meghan Markle announced that they are expecting another child. The Duke and Duchess of Sussex's second child will be the tenth great-grandchild of Queen Elizabeth II.
Although Harry and Meghan are no longer senior members of the royal family, their kids are still part of the succession line. According to reports, their unborn child, regardless of gender, will be eighth in line.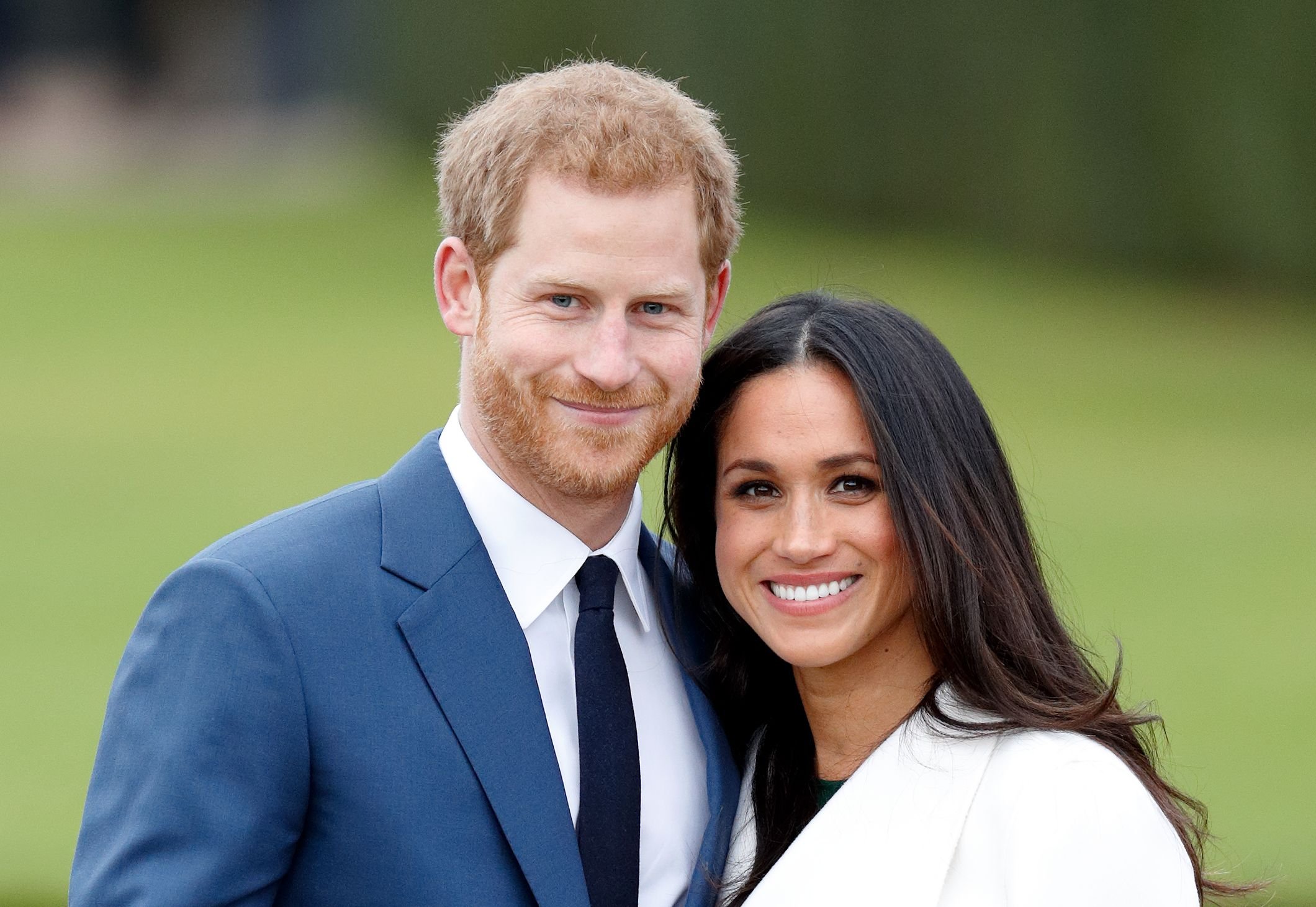 The child would follow right behind big brother Archie, thereby pushing the Queen's third child and second son, Prince Andrew, to the ninth spot in succession to the throne. The Sussexes' second child might not also receive a title.
Fans may recall that when Archie was born in 2019, he didn't receive any royal titles from Her Majesty. Usually, royal titles are bestowed on wedding days by the Queen. This was the case for Harry and Meghan in 2018.
The royal couple shared the great news of their second pregnancy on Valentine's Day with a heartwarming black-and-white photo that showed Meghan's growing baby bump. The duke and duchess were seen in a field.
With Harry and Meghan's announcement, Eugenie's son has been bumped to the 12th position. 
The couple looked in love as they donned casual ensembles, with Meghan wearing a maxi gown that slightly embraced her bump while she rested on her husband's legs. A spokesperson of the duo said in a statement:
"We can confirm that Archie is going to be a big brother. The Duke and Duchess of Sussex are overjoyed to be expecting their second child."
Meghan Markle Is Pregnant, Expecting Second Child with Prince Harry https://t.co/Vw1PDU6A6r

— Harper's Bazaar (@harpersbazaarus) February 14, 2021
A week before Harry and Meghan's pregnancy news, the royal family welcomed a new great-grandchild for the monarch. Princess Eugenie and her husband Jack Brooksbank gave birth to a baby boy.
As expected, the newborn shook up the succession line and became the 11th in line, right behind his mother. However, with Harry and Meghan's announcement, Eugenie's son has been bumped to the 12th position. 
The newborn son also didn't receive a title like his parents. Although titles are given on the wedding day, Eugenie and Brooksbank didn't receive any during their nuptials in October 2018. 
The
current succession line
 places the Queen's first son, Prince Charles, as the first in line. He is followed by his son, Prince William, then all three of William's children, Prince George, Princess Charlotte, and Prince Louis.