Love Birds Rita Wilson and Tom Hanks Beam in a Sweet Beach Photo
Popular actress Rita Wilson left hearts melting after sharing a heartwarming tribute dedicated to her actor husband Tom Hanks to celebrate Valentine's Day.
Rita Wilson marked Valentine's Day with a sweet social media tribute to her husband, Tom Hanks, and fans of the couple could not stop swooning over the adorable post.
Taking to Instagram, the American actress shared a throwback photo of herself and Hanks posing alongside each other during one of their trips to the beach.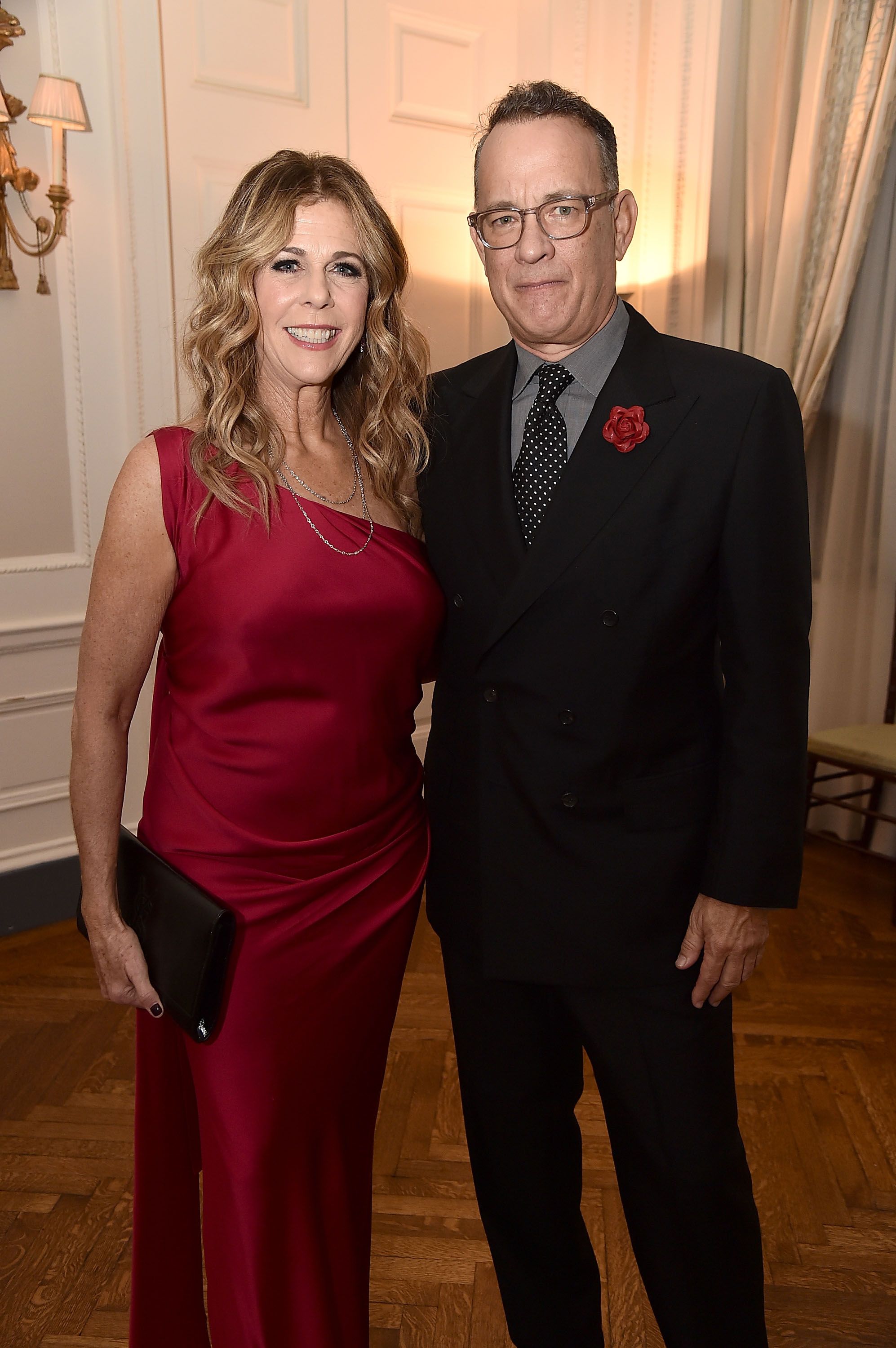 Wilson donned a black tank top and blue jeans while accessorizing with a bandana, a wristwatch, and some coral neckpieces. Strapped on her shoulder was a pretty brown sling bag.
Hanks, on the other hand, was clad in white tees and blue pants. The legendary actor topped off his outfit with a blue baseball hat and a pair of sunglasses. Wilson shared the adorable photo alongside a sweet caption wishing Hanks a Happy Valentine's Day:
"❤️Happy Valentine's Day❤️to my love, my corazon, my καρδία, the one who makes me laugh every day. I love you. ❤️"
Unsurprisingly, the actress's heartwarming post garnered several reactions from fans and followers who flooded the comments section, gushing about how adorable Wilson and Hanks looked.
A user noted that the photo was a beautiful one while another described them as the best couple in the world. A third Instagram user sweetly commented that Wilson and Hanks are the cutest greek couple ever.
Wilson and Hanks were among the first set of celebrities diagnosed with COVID-19.
Calling the duo the cutest Greek couple comes as no surprise as Wilson and Hanks officially became Greek citizens last July and took to social media to share the exciting news.
While Wilson is of Greek descent through her mom Dorothea, Hanks has actively raised awareness for the country's disaster relief efforts in recent years.
Though the couple's Greek citizenship was a massive achievement for them in 2020, Wilson and Hanks had previously suffered difficult times after being diagnosed with COVID-19.
Wilson and Hanks were among the first set of celebrities diagnosed with COVID-19 after they tested positive for the virus in March 2020 while in Australia.
Speaking about the virus, Wilson described it as an extremely painful experience while recalling how she and her husband were hospitalized and closely observed by health workers.
Following her recovery from COVID-19, Wilson tested positive for the virus's antibodies several times, meaning she was not prone to getting infected again.
However, last month, the actress revealed she no longer has COVID-19 antibodies and added that just like everyone else, she was back to wearing a mask and using hand sanitizer.
Despite the possibility of getting infected with COVID-19 again, Wilson chooses to remain positive as she focuses on the good things of life, including her beautiful love story with Hanks.