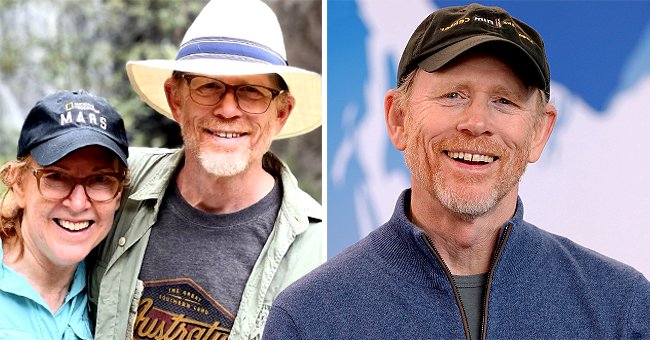 instagram.com/realronhoward GettyImages
Ron Howard and His Wife Cheryl Look Radiant in a Heartwarming New Photo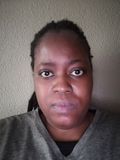 In a recent social media post, Ron Howard revealed how he and his wife still made the most of their days together. The post came one day before the world celebrated Valentine's Day.
Ron Howard, the director behind films like "Apollo 13" and "A Beautiful Mind," went on his first date with his future wife, Cheryl, on November 1, 1970. The pair went to see a movie before getting some pizza.
They saw the release of Stanley Kramer's "It's a Mad, Mad, Mad, Mad World" and then had pizza at the now-defunct Barone's in Toluca Lake. Last November, he celebrated the 50th anniversary of that first date.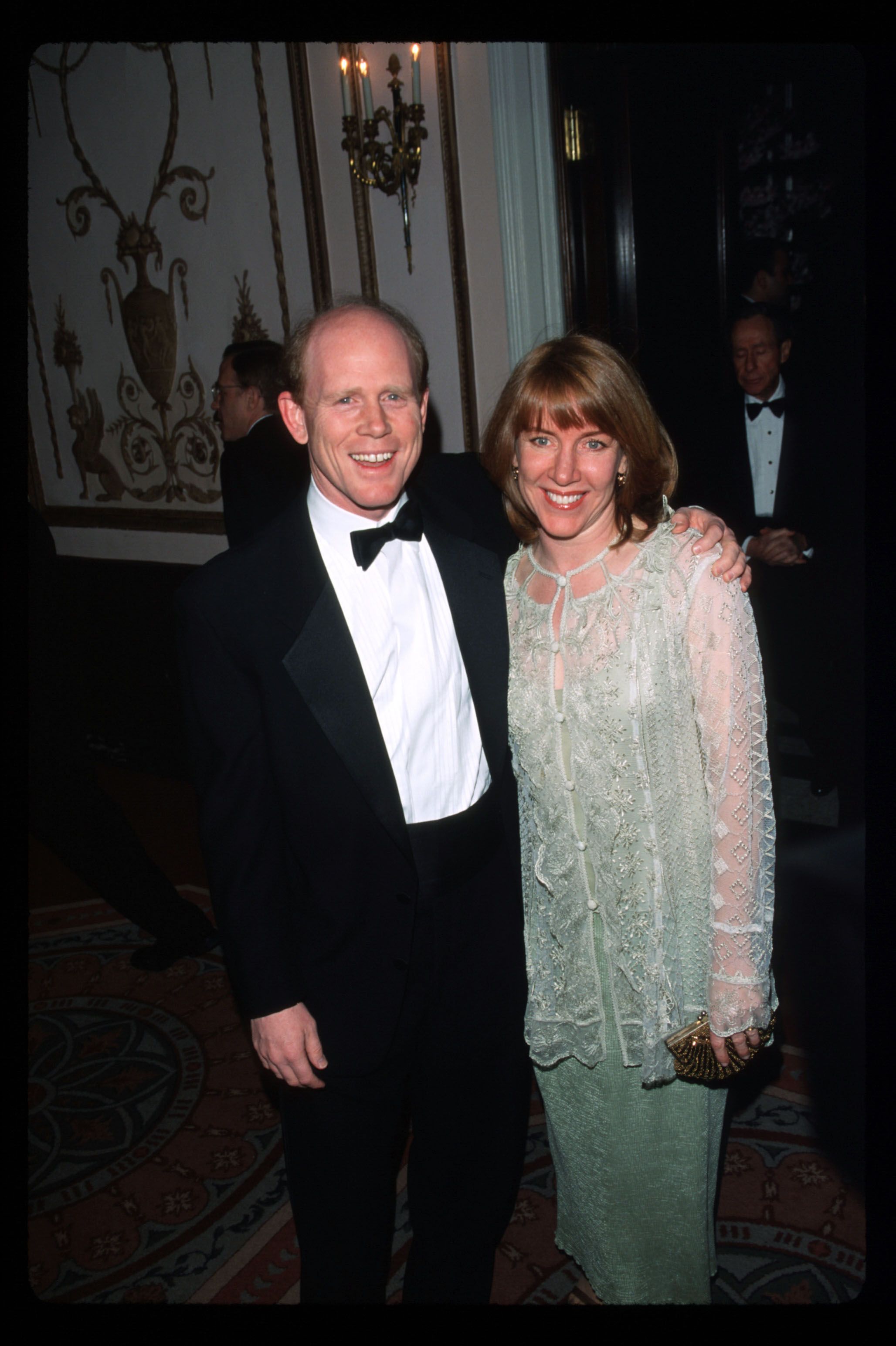 Ron Howard with his wife Cheryl on April 29, 1999, at the 14th Annual American Museum of the Moving Image Tribute in New York City | Photo: Evan Agostini/Liaison/Getty Images
Taking to Instagram, he shared a photo of him wearing a pair of socks that featured his wife's face. He explained in the caption that Cheryl's socks with his face on them got held up in production.
Ron shared how they celebrated the anniversary by having pizza at their local restaurant. They also drove together in the same 1970 Volkswagen Bug that he'd used to pick his wife all those decades ago.
The couple officially got married in 1975. The "Happy Days" actor and the "Angels & Demons" actress ended up having four children together: Bryce Dallas, twin daughters Paige and Jocelyn, and Reed Howard.
On Saturday, Ron had a pre-Valentine's Day bonding session with his longtime wife. On Instagram, he shared a photo of him hugging his wife tightly as they smiled in an outdoor setting.
In the caption of the post, the director revealed that he and Cheryl had taken an afternoon hike together. He shared how they explored the fun and beautiful rain forests of Queensland.
Ron revealed that they just placed communication as one of their important cornerstones…
The actor also explained that he would be back at work on Sunday, which happened to be Valentine's Day. The "Andy Griffith Show" star once shared what the secret behind their long-term relationship was.
During a June 2019 People magazine interview, he confessed that they didn't have a special technique. He revealed that they just placed communication as one of their important cornerstones, adding:
"You have to learn to communicate and have difficult conversations in constructive ways."
The Oscar Award-winning director met his wife when he was a junior at John Burroughs High School in Burbank, California. In a past interview, he admitted that they shared an instant connection, stating:
"I met her, and there was never anybody else."
Please fill in your e-mail so we can share with you our top stories!