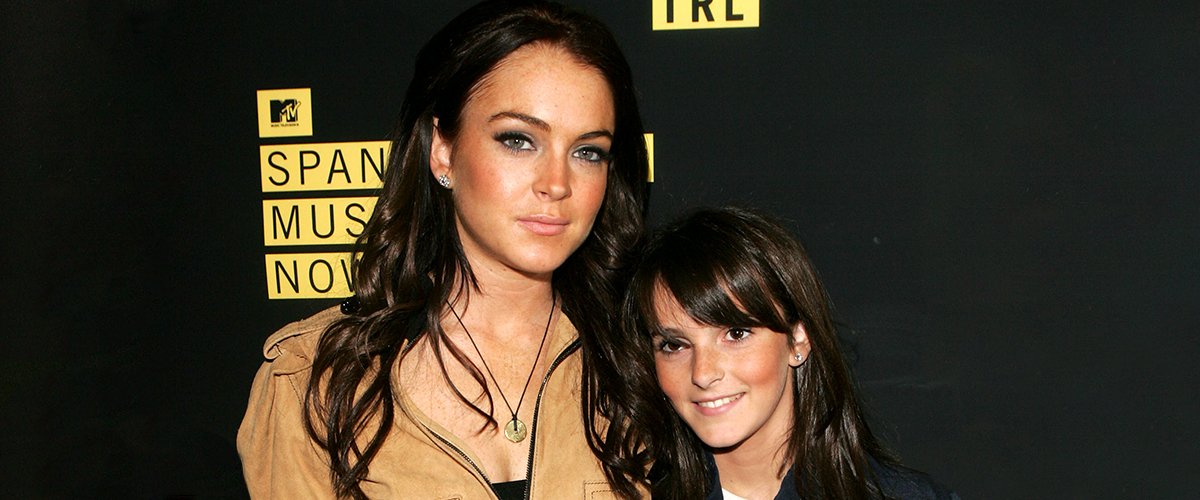 Getty Images
Aliana Lohan Is a Singer and Beautiful Model — Get to Know Lindsay Lohan's Younger Sister

Lindsay Lohan's baby sister Aliana Lohan is all grown up. She is setting her own course independently of her famous sister as a successful model and singer in Hollywood.
Lindsay Lohan was a star at the age of 10, but her career imploded in her 20s. Her three siblings all worked in the entertainment industry and as models, but now her 27-year-old younger sister is striking out on her own.
Aliana is forging ahead, consolidating her career as a model and singer, distancing herself from Lindsay's achievements and her shaky reputation. Aliana loves her family, but she won't talk about her big sister or her life.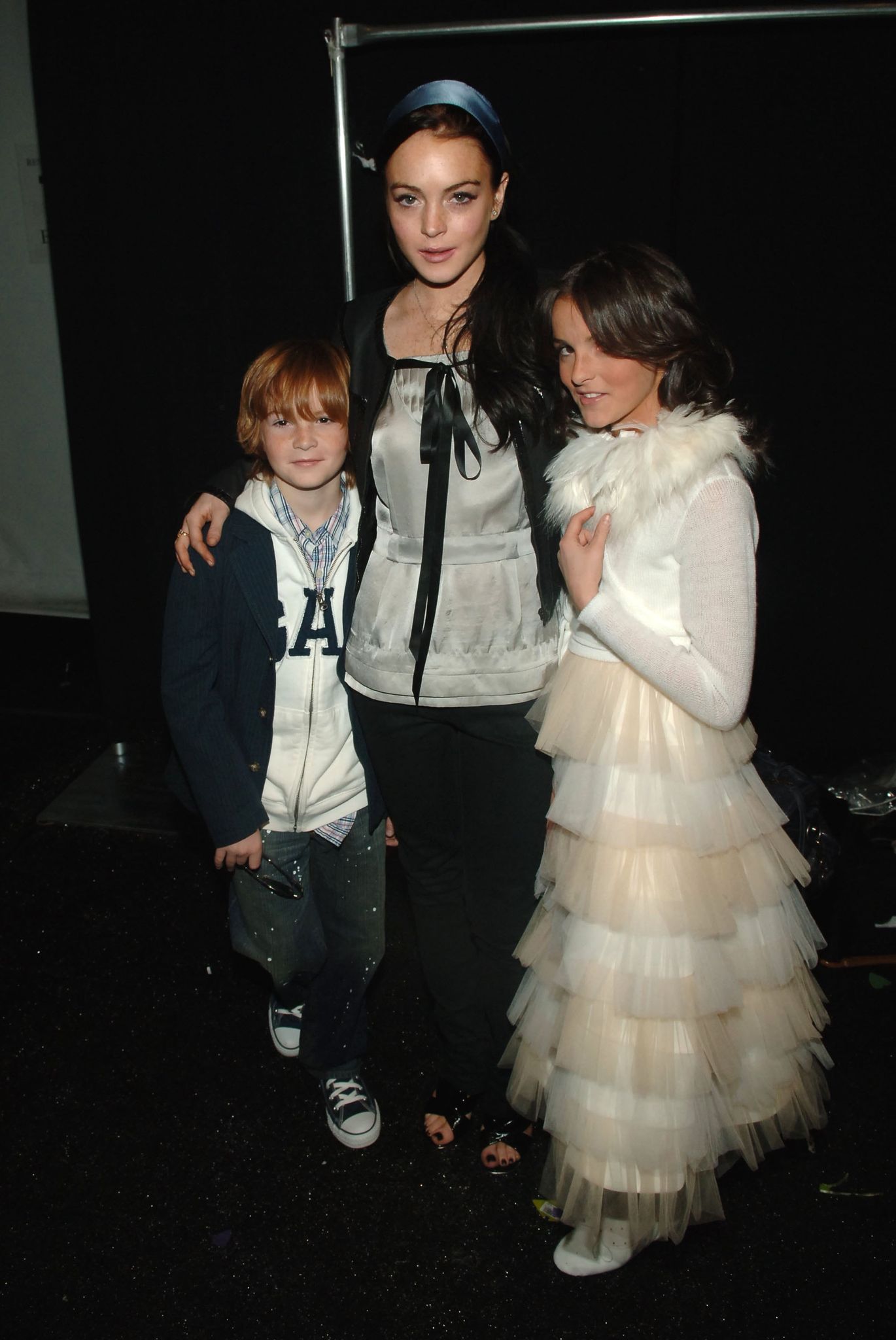 Lindsay Lohan, sister Aliana, and brother Dakota at the Child Magazine Fall 2006 fashion in 2006 in New York City | Source: Getty Images
THE LOHAN CLAN
All of the Lohans seem to have been blessed with amazing talent and incredible good looks, and Aliana Lohan, one of "Parent Trap" and "Mean Girls" actress Lindsay Lohan's younger sisters, is no exception.
The slim young woman has the characteristic freckles and delicate features, but unlike green-eyed, red-headed Lindsay, Aliana has long raven hair and dark smoldering eyes. Aliana is also model-tall, which she'd used to propel her modeling career.
Although Aliana won't comment on her sister's life, she is fiercely protective of Lindsay.
MAKING HER WAY
Like her older sister, Aliana started modeling with the Ford Model agency when she was just three years old and hasn't stopped since. At 17, Aliana accepted an 8-month contract modeling in Korea, where no one knew she was Lindsay's sister. She revealed:
"I was modeling using just my first name in the beginning -- I didn't want to be taken a different way."
When she was 20, Aliana was signed on by the prestigious Wilhelmina modeling agency. At the time, she hesitated between becoming a marine biologist and a model, and glamour won the tussle.
Now, Aliana is once again redefining her path. She has been singing since she was 10 and collaborated on her sister Lindsay's video "Confessions of a Broken Heart." Aliana released her first single, "All The Way Around," in 2008.
FINDING HER VOICE
Now Aliana is shedding the old image of a tween singer belting out bouncy Christmas jingles and reinventing herself and her musical direction -- somewhere between country music and 50s cool.
Aliana has defined her major influences as outlaw country star Johnny Cash and Nancy Sinatra's elegant, sophisticated cynicism. She is living the dream that she's cherished since she was 8: to become a singer.
FAMILY GIRL
But the core of Aliana's life is her family. She describes her mother, Dina Lohan, the formidable matriarch of the high-profile clan, as her best friend. Dina has been enormously supportive of all her children in their bid for stardom.
Apart from Lindsay, Aliana has two brothers, Dakota "Cody" Lohan, 24, and Michael Lohan Jr., 33. From her father, Aliana has a half-sister Ashley and two half-brothers, Landon and Logan.
BIG SISTER
Aliana has revealed that her sister Lindsay is her biggest supporter and has offered her invaluable advice drawn from her own experiences in the entertainment industry. Lindsay, like so many child stars, spiraled into drug and alcohol abuse.
Although Aliana won't comment on her sister's life, she is fiercely protective of Lindsay, clearly admires her, and calls her a superstar. Aliana has all the hallmarks of a survivor and is armed with her sister's example.
BEEF WITH JENNIFER LAWRENCE
Aliana slapped down "Hunger Games" actress Jennifer Lawrence after she jokingly referred to herself as having "Lindsay Lohan grade exhaustion" but without seeking refuge in drugs and alcohol.
Aliana addressed Lawrence on Twitter, criticizing her for her remark, which she characterized as unwarranted and inappropriate. The fiercely defensive Aliana told Lawrence that she had lost an admirer by attacking her sister.
Please fill in your e-mail so we can share with you our top stories!