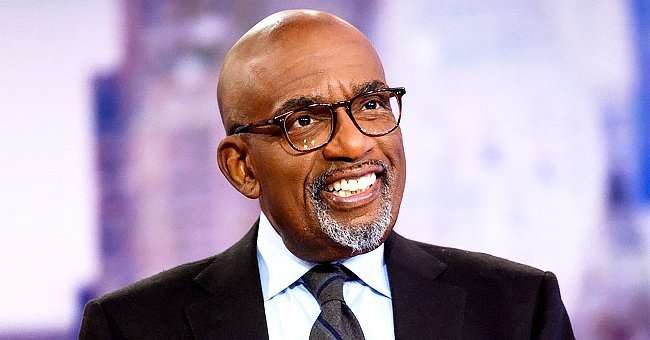 Getty Images
Al Roker Is All Smiles Posing with His 3 Grown-up Children and Wife in Valentine's Day Snaps

Weather forecaster Al Roker was in for a treat this past Valentine's Day, posting pics with his children on Instagram and featuring in his wife Deborah Robert's romantic throwback photo.
In recent pics, Al Roker and his wife Deborah Roberts shared V-day together with Roker's three adult children. In one photo, they seem to be enjoying dinner with the kids whilst the other is a selfie with Roker, Roberts. and their son Nick.
In another Valentine's post shared on Deborah's Instagram, the two pose in what could be referred to as a "throwback" pic. The pair are dressed in luxurious garb, holding each other tightly and looking deeply in love.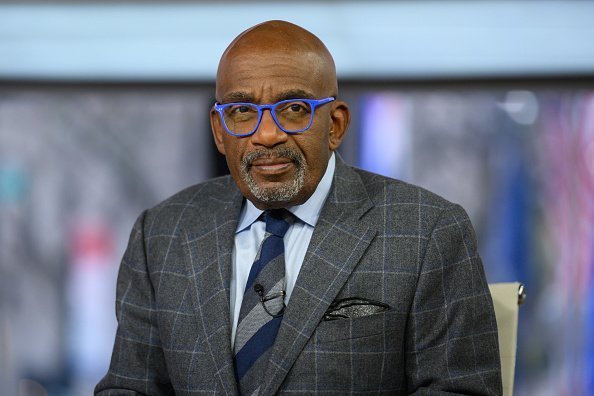 An image showing Al Roker on "Today" on Tuesday, November 19, 2019. | Photo:Getty Images
FAMILY FIRST
Who could ask for a better Valentine's gift than sharing the day of love with one's children and partner? Roker seems to agree with this sentiment, sharing a cozy pic of him and his family, with the caption reading:
"These are the #lovesofmylife @nick.roker155 @ouichefroker @cleilapatra @debrobertsabc."
Roker's three children sit down for dinner with their father and Roberts who shares Leila (22) and Nicholas (18) with Roker whilst acting as a stepmom to Courtney (34). A homely fire blazes in the background.
NICK ROKER
All masked up, Roker and Roberts took a family selfie for Valentine's with Nick. Although they have masks covering their mouths, the three seem to be happy to be around each other with a slight glint in every eye.
Last year the bunch got together for Christmas day after having not seen each other in person for a whole year.
Nick has special needs, having been diagnosed with autism. His dad has noted that he wants to improve as a father in general, specifically learning how to practice more patience with his son.
MORE LOVE TO COME
Of course, the lovefest didn't end there. Roberts decided to show her husband some online affection posting a picture of them as a young couple on her Instagram account with a sweet caption that read:
"Reminiscing about those nights when we went out and twirled a bit ♥️."
Wearing a gorgeous yellow dress, the young Roberts clung to her husband, looking at him lovingly out of the corner of her eyes. Roker laughed on with his wife, sporting a killer tuxedo and a huge smile on his face.
RAISING THEM RIGHT
Family is more than just delicious dinners and Instagram posts. Talking about how he actually raised his children, Roker admitted that he thinks that teaching his kids to be color blind when they were young was a mistake.
Following George Floyd's death, he spoke about issues of color with his co-hosts on the 3rd hour of "Today". He stated that even though people claimed not to see color, this aspect was actually a part of who he is.
Beyond raising them, Roker and Roberts clearly love to spend as much quality time with their children. Last year the bunch spent Christmas day as a family after having not seen each other in person for a whole year.
The well-loved weather forecaster emphatically declared this holiday as the crème de la crème of all Christmases. As anyone can see, this loving family certainly enjoys spending quality time with each other.
Please fill in your e-mail so we can share with you our top stories!