Steve Harvey Gives Awesome Surprise to Wife Marjorie as He Unexpectedly Joins Her Amid Vacation
Media mogul Steve Harvey gave his wife Marjorie a Valentine's Day special surprise as he unexpectedly joined her while she was enjoying her most recent vacation trip.
Even though Steve Harvey's wife Marjorie Harvey was enjoying one of her famous luxury vacations, it was shaping up to be a lull Valentine's day until the famous talk show host sprung a pleasant surprise.
In a short clip posted on Steve's Instagram page, Marjorie could not hold back her excitement as her husband unexpectedly joined her on her trip.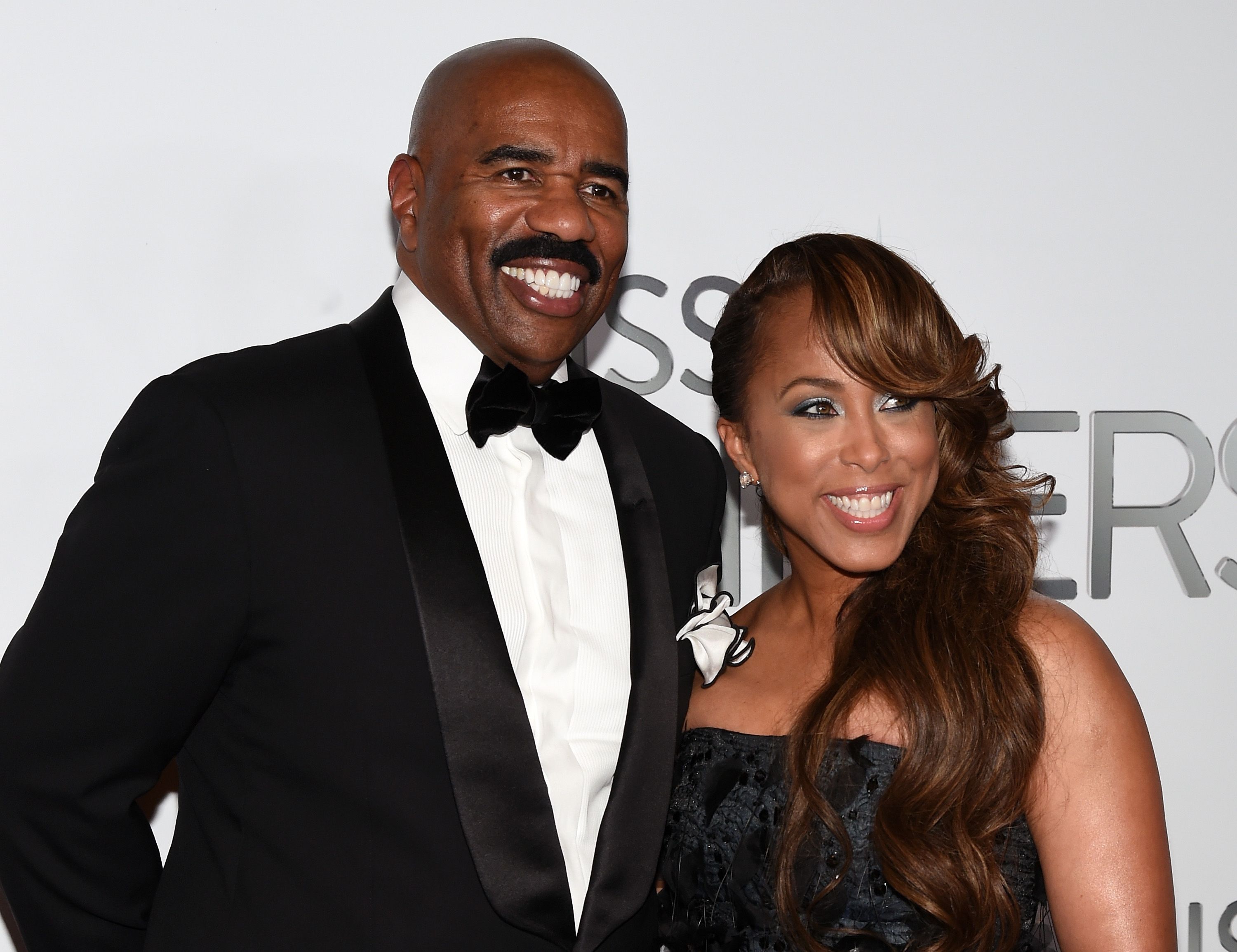 The video began with Marjorie, who was dressed in a fancy orange winter outfit, excitedly running to embrace her husband as he walked into the room.
Harvey then lifts his wife off the ground as they warmly embraced while sharing sweet kisses intermittently. Marjorie also goes ahead to hug an unidentified person who accompanied her husband. 
Throughout the clip, the fashion enthusiast could hardly shake off the surprise of seeing her husband and admitted she was glad he could make it.
Steve captioned the video with a heart emoji before tagging Marjorie's official Instagram page. The post quickly garnered several comments, with many of his followers praising the couple for their sweet love.
Although the duo is regarded as one of the most admired couples in Hollywood today, their love story unraveled in a unique way over the space of 17 years.
The two certainly know how to live it up, but more importantly, they always turn up for each other when it matters most.
The lovebirds initially met in 1990 during one of the comedian's performances at a Memphis club, where he instantly predicted he would marry Marjorie once he spotted her.
Steve's prediction eventually came to reality when he tied the knot with Marjorie in 2007. Since then, Steve has experienced exponential growth in his career, and he attributes it all to marrying the right woman. In his words:
"Everything I have, is because of this girl [Marjorie] right here."
Following his marriage to Marjorie, the 64-year-old comedian adopted his wife's three children, Jason, Lori, and Morgan, from a previous marriage.
Apart from his adopted kids, Steve has also fathered four children — Brandi, Karli, Broderick Jr., and Wynton — from his two previous marriages.
Steve and Marjorie have been nearly inseparable since they got married in 2007, and together with their kids, they are the perfect example of a closely-knit blended family.
Earlier in the year, the couple was spotted enjoying some downtime while on a large yacht in St Barts. The two certainly know how to live it up, but more importantly, they always turn up for each other when it matters most.