Wendy Williams' Ex-husband Celebrates Valentine's Day with His Lover Sharina Hudson
On Sunday, Wendy Williams' ex-husband Kevin Hunter shared a picture of him and his lover Sharina Hudson's hands clasped together, and fans had their say. 
Kevin Hunter, the ex-husband of the television show host, Wendy Williams, celebrated Valentine's Day with his lover, Sharina Hudson, and happy to share a picture of their moment with fans. 
Hunter posted a photo that showed his tattooed right hand clasped into Hudson's hands. The latter's fingernails were painted stylishly in pink and black.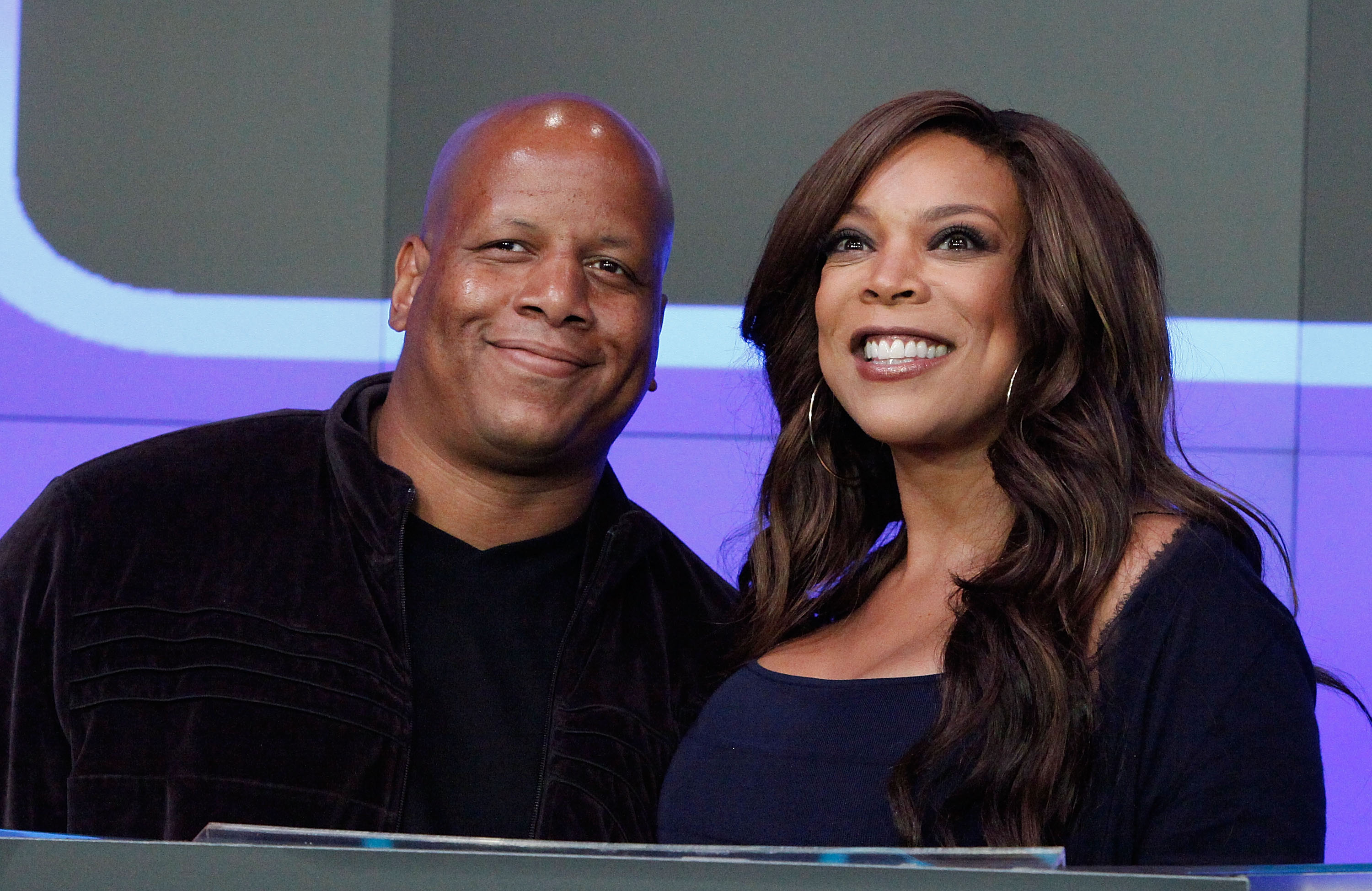 In the post's caption, Hudson wrote, "QUEEN & SLIM ....back @ it again!!LOL💪🏿💪🏿🙌🏿🙌🏿…" He admonished his followers to celebrate their queens and elevate their kings. 
If Hunter was expecting to see loved up comments from his followers in the comment section, he got more than what he bargained for, as many of them blasted him. 
One fan said that Hudson is so ashamed that she cannot post a picture of herself, adding that Williams is the real queen. Another user said it was sad that Hudson had to wait for 16 years just to have her hand posted.
One fan wrote that Hudson's nails were paid for by Williams, while another person said there is a clear difference between a queen and a "side chic" that became the main girlfriend. 
Williams has previously revealed after their divorce that Hunter is a serial cheat.

The fan added that any woman that stays on the sidelines until a marriage is over cannot be described as a queen. Another person told Hunter that Hudson might be his queen, but she was sleeping with a married man for years. 
One can understand there were many negative comments from fans in reaction to Hunter's post, given how the latter's marriage with Williams ended.

Their split, which came after 22 years of marriage, resulted from Hunter's side girlfriend getting pregnant. Williams has previously revealed after their divorce that Hunter is a serial cheater.
She added that he had a side girl for almost 15 years of their marriage. The television personality did not leave Hudson out as she called her out last month during the "Hot Topics" segment of her show. 
In that segment, a clip showed Hudson getting out of a car. Responding to the footage, Williams welcomed Hudson to Hot Topics and added that the latter was getting out of her car with her money. 
Williams also greeted Hudson and Hunter's daughter, Journey, saying the latter would be three years old in February. She ended by saying good morning to her ex-husband, with whom she shares a 20-year-old son, Kevin Jr.