Anderson Cooper Became a Dad to Wyatt in His 50s — Meet His Only Child with Ex Ben Maisani
For the greater majority of his life, Anderson Cooper devoted his time to building a successful career. But becoming a father to son, Wyatt in his 50s with his ex-boyfriend, Ben Maisani, has given him a new lease on life.
Acclaimed TV host Anderson Cooper says he's always wanted to become a dad. And it would be now in his 50s that he finally fulfilled his desire via surrogate, with now ex-boyfriend, Ben Maisani. 
The correspondent reflected on the moments of happiness Wyatt had brought him while speaking about the global Corona pandemic and announced his arrival on his CNN show in April 2020.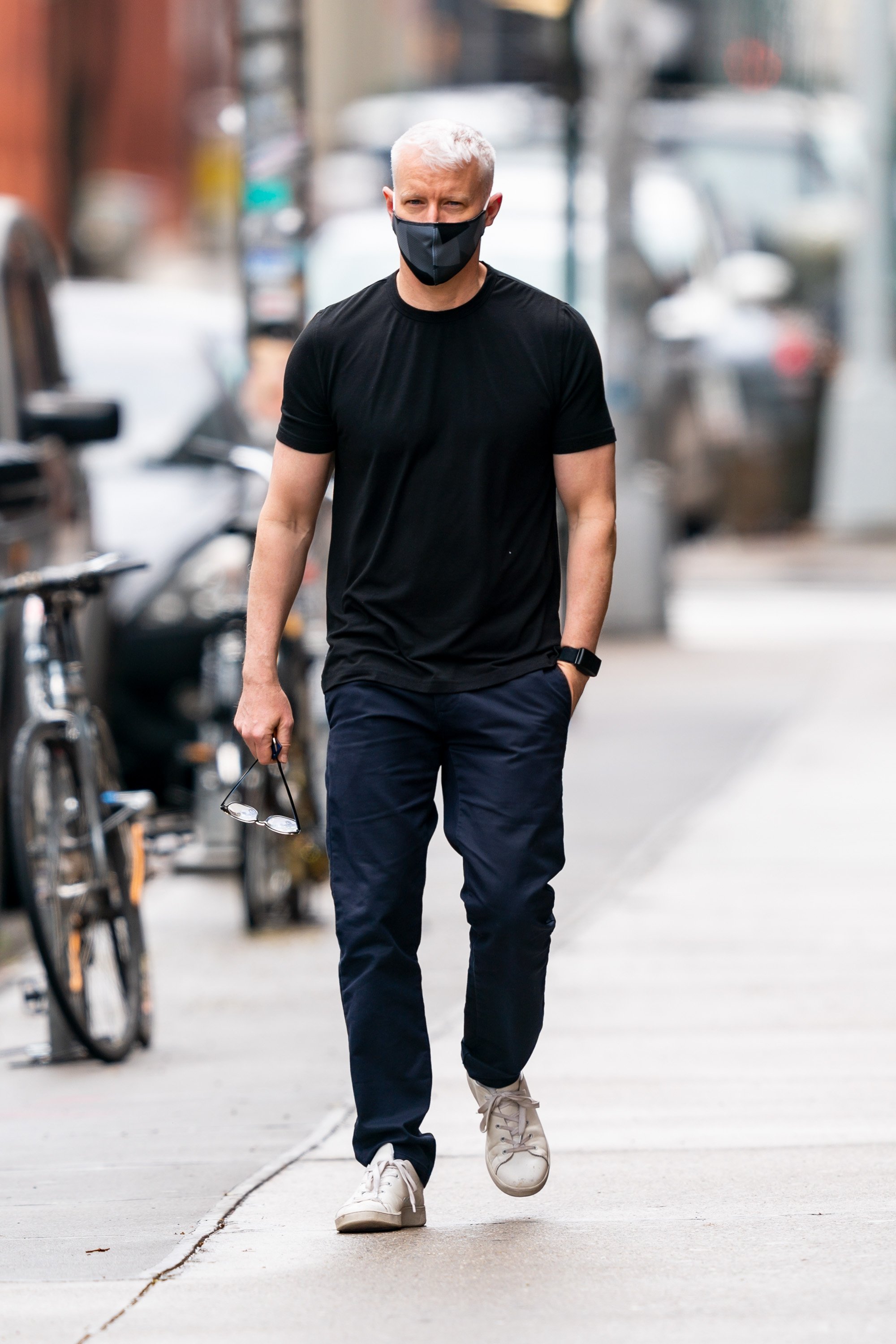 Cooper admitted he was overcome with emotion over Wyatt's birth, as he had never believed it would be possible for him to become a parent as a gay man. Reflecting on the moment it all happened, Cooper said: 
"I became a father. I've never actually said that before, out loud, and it still kind of astonishes me. I'm a dad." 
Cooper admitted not long ago to having a different view of the world, saying he was more invested in what was happening around more than he had ever been as a journalist, driven by a desire to ensure Wyatt's safety in the world. 
Cooper, 53, shared on "The Ellen Show" recently that he still shares a living space with Maisani, even though they are no longer together. Asked whether being involved romantically again was a possibility, Cooper said no. It was to ensure successful co-parenting. 
Following Wyatt's birth, Cooper publicly thanked his surrogate, and all surrogates the world over for the sacrifices they made.
Cooper added Maisani initially was not interested in becoming a parent but agreed to do so for Cooper's sake. He mentioned this was probably a contributing factor to their relationship ending. Still, he spoke highly of Maisani, calling him a great parent. 
Cooper opened up about his fears at age 12 of never becoming a father, on account of him being gay, adding that it was a thought that used to upset him. Speaking to Sirius XM's "Quarantined with Bruce," Cooper said: 
"I just love every aspect of it. It's truly the greatest thing ever. I feel like what was I doing before? I don't know."
The "360" host responded to a viewer's question about how old he was when he discovered he was gay. The Emmy winner said he wasn't familiar with the definition of "gay" at age 6 or 7, but he knew there was something different about him. 
Wyatt Morgan Cooper was born on 27 April 2020. Cooper said he stumbled on a list of baby names his parents had drafted as suggestions for him when he was born, and "Morgan" was on the list. That is how his son got his middle name. 
Like any proud new parent, Cooper has shared cute anecdotes of his baby on social media over the past few months. So far, fans know that Wyatt enjoys naps, bathtime, and most of all, being read stories.  
Did you miss a minute of CNN Heroes: An All-Star Tribute? Catch it from start in 15 minutes. Turns out @Andersoncooper's son Wyatt was just one of the special appearances. pic.twitter.com/th4Rhg9lKG

— CNN Heroes (@CNNHeroes) December 14, 2020
Following Wyatt's birth, Cooper publicly thanked his surrogate and all surrogates the world over for the sacrifices they made. He noted they played an essential role in ensuring people who couldn't have children of their own were afforded that gift.
Little Wyatt might even follow in his daddy's footsteps one day, given the cute boy has already made his TV debut. He made a surprise appearance on Cooper's "CNN Heroes" special tribute, co-hosted by Kelly Ripa.