Simone Biles' Fans Are in Awe as She Poses in Nude Dress with Minimal Makeup
Olympic gold-winning medalist, Simone Biles, stunned her fans with a recent post on her Instagram page that showed her clad in a nude-colored dress, flaunting her amazing body. 
American gymnast Simone Biles was all shades of gorgeous in a post on her Instagram page on Saturday, showing off her attractive features in a lovely dress. 
She shared two pictures that showed her posing in a tight-fitting nude-colored gown that blended perfectly with her dark skin. In the first snapshot, the 23-year-old posed facing the camera.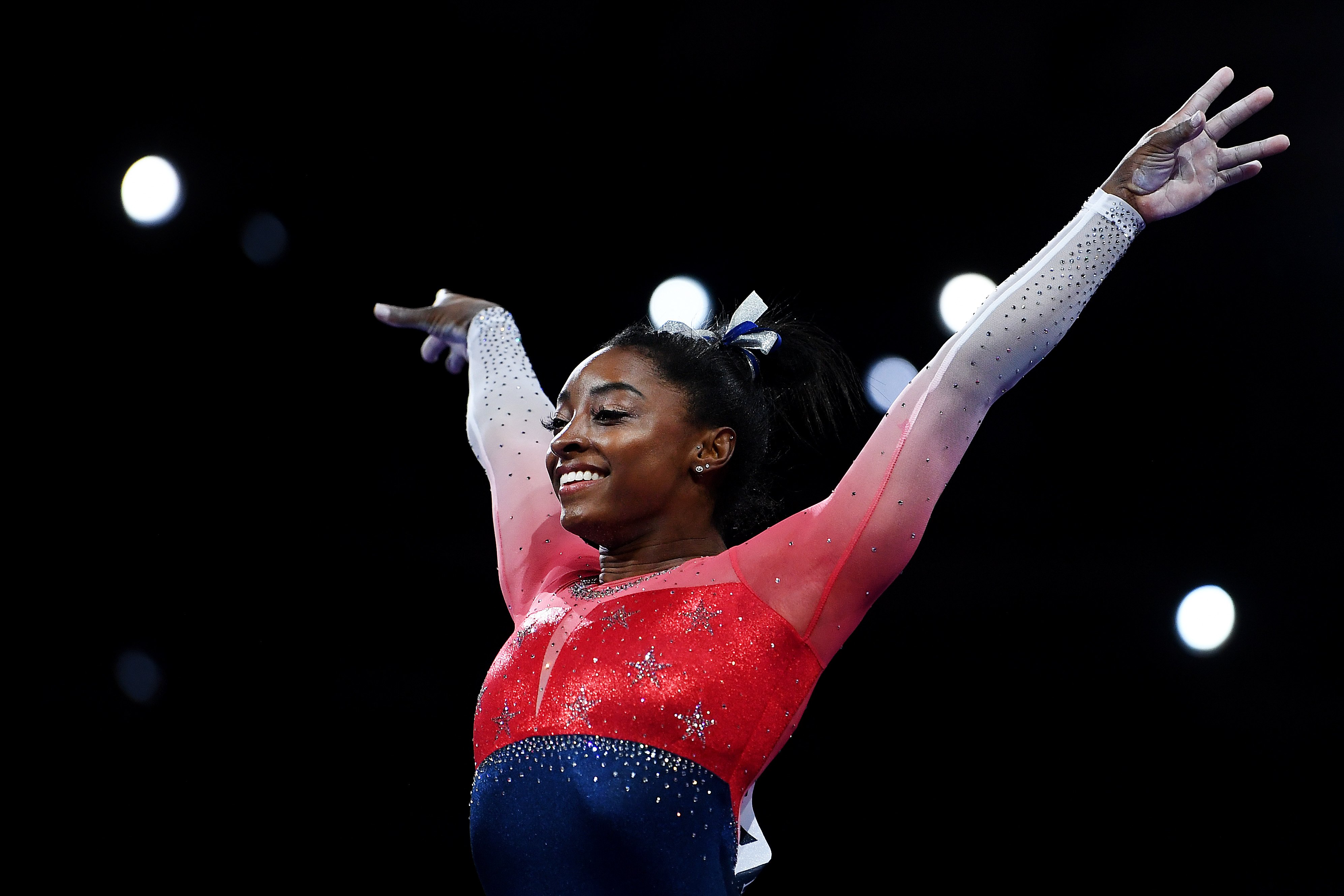 She gave the camera a seductive stare, smiling as she did. She accessorized her cute look with gold earrings. In the second snap, Biles gave fans a glimpse of her awesome body by posing sideways, revealing her backside. 
The Olympic gold medalist flashed a smile as she posed and wore dark shades on her long black hair. In the post's caption, the award-winning athlete wrote:
 "just me ?."

It did not take long for her fans to jump in on the post and show their appreciation for her beauty and delightful look in the pictures with their likes and comments. 
One of the impressed fans hailed Biles as their idol and the best gymnast ever, while a second fan said she has a beautiful smile. Some other fans commented with love eyes and red heart emojis. 
Biles' fans, knowing her for who she is, are confident that she will be in perfect shape when the Olympic Games begin.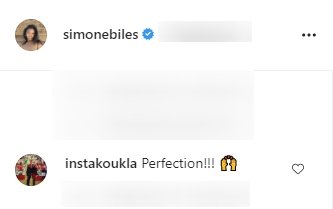 Biles' post comes a couple of days after she announced that she would star in a docu-series that follows her journey to the 2020 Olympic Games in Tokyo. 
Fans can watch the series titled "Simone vs. Herself" on Facebook Live. It is scheduled to begin airing later in the year. Speaking about the docu-series, Biles said she does not think people get her training intensity or know much about her life. 
The gymnast said they would see that she lives a normal life in addition to the rigorous training she does to keep her fitness level at its peak while getting ready for the Olympic Games. 
Despite the COVID-19 pandemic hampering preparations, Biles' fans, knowing her for who she is, are confident that she will be in perfect shape when the Olympic Games begin later in the year. 
If any of them needed a reminder, she provided it when she showed off her toned abs and legs while clad in a swimsuit in a picture she shared on Instagram late last month. 
Biles also reminded her fans of her skills in June last year when she displayed a stunning move that no one has ever done before, showing that her only competition is herself. The countdown to the Olympic Games is on!