Amy Chan Got Her Heart Broken before Founding Renew Breakup Bootcamp – inside Her Life
Renew Breakup Bootcamp's creator Amy Chan, also known as the Chief Heart Hacker, exclusively shared with AmoMama some details of her program. And no, time does not heal all wounds.
The idea of creating a safe environment to heal the heart came after Amy Chan got her heart broken herself. It was pretty bad, and although she managed to move on, she noticed there was no place where she could go to heal.
That's how the idea of Renew Breakup Bootcamp was born. Cut to the present day, and it is currently one of the most popular places for the broken-hearted in the States.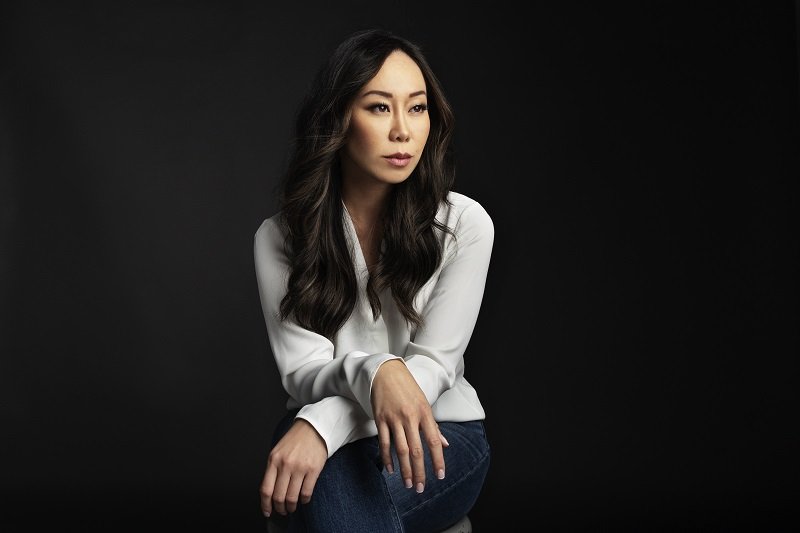 During this exclusive interview with AmoMama, Amy shared some details on the relationship that made her hit rock bottom, what Renew Breakup Bootcamp is about, and some tips for people going through a breakup.
The man I thought was going to be happily ever after cheated on me.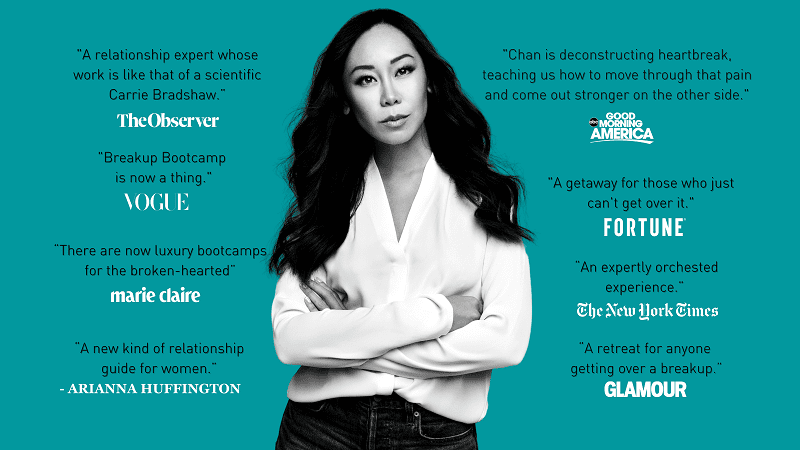 AmoMama (AM): Let's talk about Renew Breakup Bootcamp. How would you describe it?
Amy Chan (AC): Renew takes a scientific and spiritual approach to healing the heart. Renew's mission is to help millions of individuals create healthier relationships. We do this through our bootcamp retreats, online events and courses, and educational resources.
Renew was founded in February 2016, hosting the world's first Breakup Bootcamp retreat. Since our inception, we've helped thousands of people create healthier relationship patterns.
Our bootcamps bring together a team of 13 of the top relationship experts from psychologists, to behavioral scientists, to breathwork teachers and sex educators.
Some Renew alumni have since launched new careers in coaching, and many are now in loving, healthy relationships they never dreamed were possible. Some have even joined the Renew team, making it their mission to help others through heartbreak.
There's a saying that goes: "hurt people, hurt people." The opposite is also true, "healed people, heal people." We believe that by healing the heart, there's an automatic ripple effect of positive change.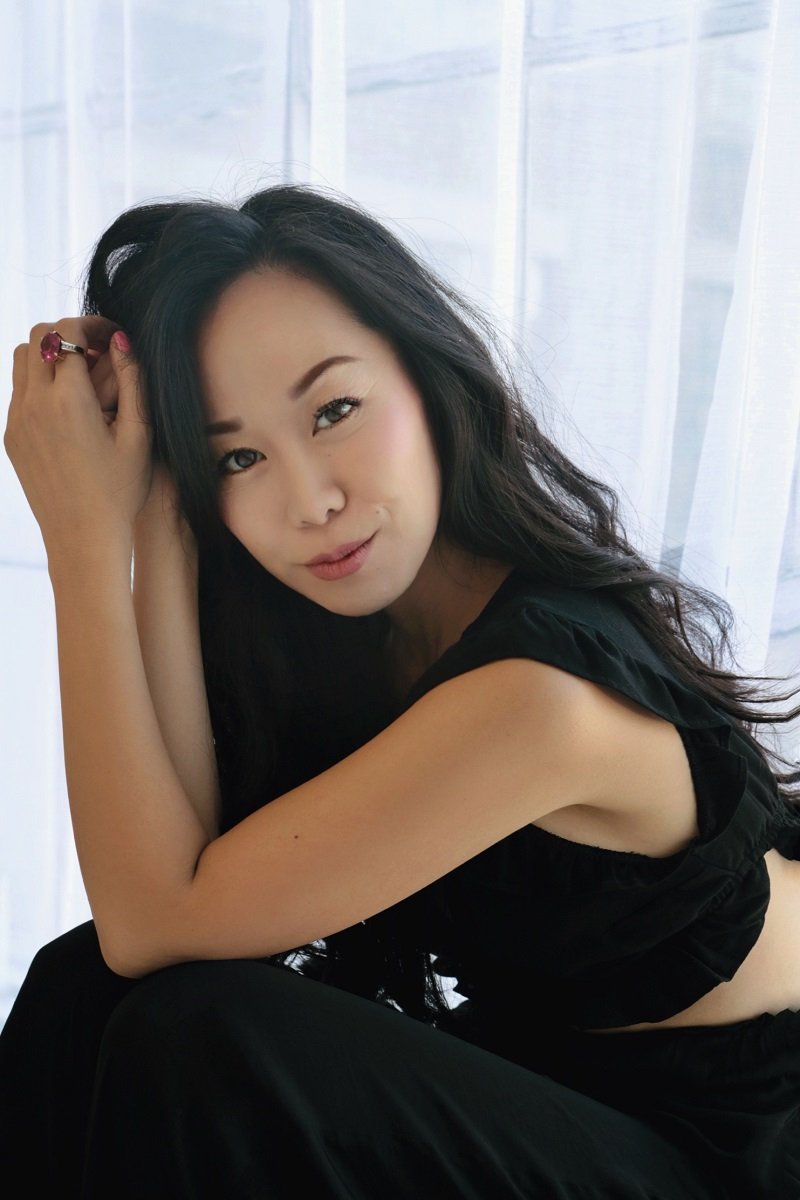 (AM): Is it only for people who want to move on from a broken relationship? Who else should join?
(AC): It's for anyone who is single, divorced, or dating – anyone who wants to create healthier relationship patterns. It's never just about an ex; it's recycled pain.
(AM): You've mentioned that it all started after breaking up with someone you thought was the one but ended up cheating on you. Did you picture that your bootcamp would become this huge thing?
(AC): Several years ago, I was dating someone who I thought I'd spend the rest of my life with. I thought life was perfect. I had the job, the status, and the boyfriend. I was training to be the perfect CEO's girlfriend so that eventually, I'd be the perfect CEO's wife.
Living the dream, at that time, was being someone's plus one, getting married, and eventually being a stay-at-home-mom. It's the only dream I ever knew. But one day, that dream fell apart.
The man I thought was going to be happily ever after cheated on me, and when the relationship fell apart, I fell apart. I had also lost my job a few months prior, and moved out of my apartment to live with him.
I felt like my entire world came crashing down, and I found myself jobless, boyfriend-less, and without a place to call my home. I stopped eating. I spiraled into depression. I had suicidal thoughts.
You can't just address the body and not mind and heart.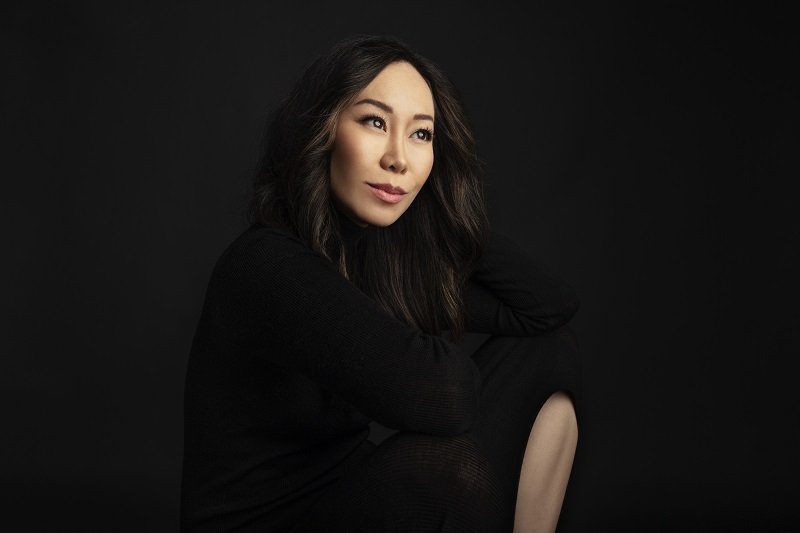 After I hit rock bottom, I realized that I couldn't continue the way I was. I picked myself back up and tried to heal. I tried everything – therapy, reiki, meditation, yoga retreats, you name it, I tried it. Eventually, the steps added up, and I started to feel like the dark haze was being lifted.
I immersed myself into learning everything I could about heartbreak. I researched, I wrote, I experimented on myself, and sought the guidance of experts from the scientific to the metaphysical.
I realized that during my heartbreak, there was no one place where I could go to heal and learn about myself and my patterns so that I wouldn't repeat the same heartbreak all over again. Throughout my journey, I was blogging about my experience.
After receiving countless emails from people feeling hopeless in heartbreak, I learned that there are so many people struggling and that it's a very scary place to be when you feel like you have no hope.
I was fortunate to have a support system and learn the tools to heal, but what about the people who didn't have such support?
I knew I had to be the one to create a safe space for people mourning heartbreak and to leave different from how they came in. Alas, the idea for breakup bootcamp was born.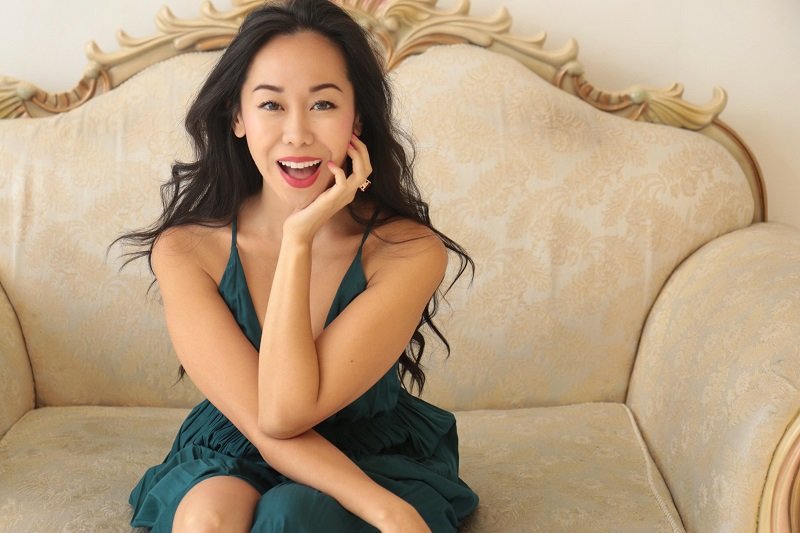 What I thought was the worst thing to happen to me ended up being the best thing that happened to me. I never imagined when I was deep in depression and couldn't get out of bed that one day I'd be the person helping others through heartbreak. Also, I'm very good friends with my ex now.
(AM): You don't work alone. You have a team of 13 people, right? What's special about them, and how did you come up with the idea of teaming up with other people?
(AC): Healing the heart takes a holistic approach. The heart, mind, body, and soul are all connected. You can't just address the mind and not everything else. You can't just address the body and not mind and heart.
The different experts provide a sampling of different healing modalities, and for many of the women, they try a healing modality they never even knew about for the first time.
Anyone who works on the team must have gone through their own heartbreak, hit rock bottom, and gone through the journey of getting back up. Moving through heartbreak changes you – it develops your compassion and empathy, which is needed for the teachers who are holding space for others. 
Apart from Amy, deemed Chief Heart Hacker, the bootcamp's facilitators include psychologist and cognitive behavioral therapist Asha Bauer, naturopathic doctor, nurse practitioner, and holistic coach Erica Matluck, and professional dominatrix Colette Pervette.
(AM): When people sign up for your bootcamp, they spend a few days there, right? Could you please explain some details about the process?
(AC): It's a 4-day retreat in a luxury estate in nature. The participants are in programming from 8:30 am in the morning until night.
First day is about dealing with the emotions, the pain, and the anxiety. The second day focuses on patterns and shifting subconscious beliefs. The third day is about sex, power and the last day is focused on moving forward. We also offer virtual breakup bootcamps now – and it's a 4-day process with the same team.
From what I've observed, it takes 6-8 weeks for the emotional intensity to minimize.
(AM): You've also said that you guys take a scientific and spiritual approach to heal people's hearts, but isn't it contradictory? How do you guys manage to successfully put both together?
(AC): It's not contradictory because a holistic approach is really necessary when it comes to healing the heart. Talk therapy alone is not going to help someone move through the pain of the breakup and the compound trauma.
We'll have one session with a psychologist, and immediately after, we'll have a breathwork class to help move emotions through the body. The highlight of the retreat is a letting-go ceremony we all do together in front of a fire, and we have a rite of passage ritual.
It's always the most impactful part of the bootcamp when I hear feedback from the participants. It's not scientific, but it's for sure helpful and enables someone to energetically close the end of the last chapter and create space for the new.
(AM): Has anybody found love at the bootcamp while trying to heal their broken heart?
(AC): It's currently for women only. We definitely have people who have now found love, gotten married, etc., after the bootcamp.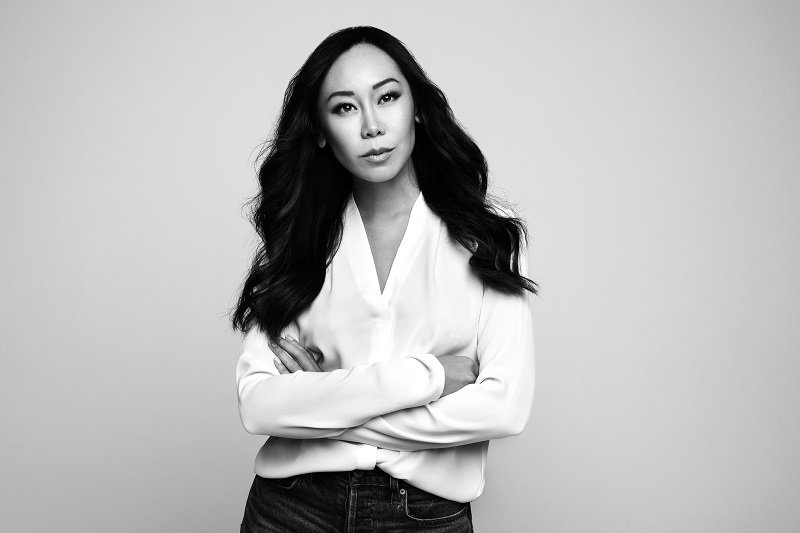 (AM): If we could compare moving on from a broken relationship with trying to get sober, having a drink would be like calling your ex. What should people do to control their emotions and avoid that from happening?
(AC): After a breakup, your body is in a state of shock because it's no longer getting the dopamine and other feel-good chemicals, and it's completely normal to miss your ex and go through withdrawal feelings.
When you find yourself wanting to contact your ex, remember that, on average, it takes about 20-30 minutes for the intense feelings to subside.
Brainstorm a list of ideas that you can turn towards when the craving comes – call a friend, exercise, go for a jog without your phone. Whatever you do, do not contact your ex!
(AM): A common thing we hear is that time heals all wounds. Does it, really? And if that's the case, how long does it take to move on?
(AC): Time does not heal all wounds. Doing the work does. From what I've observed, it takes 6-8 weeks for the emotional intensity to minimize.
But someone could hold on to resentment, anger, shame about a relationship's end for months if not years if they don't process their emotions and move forward.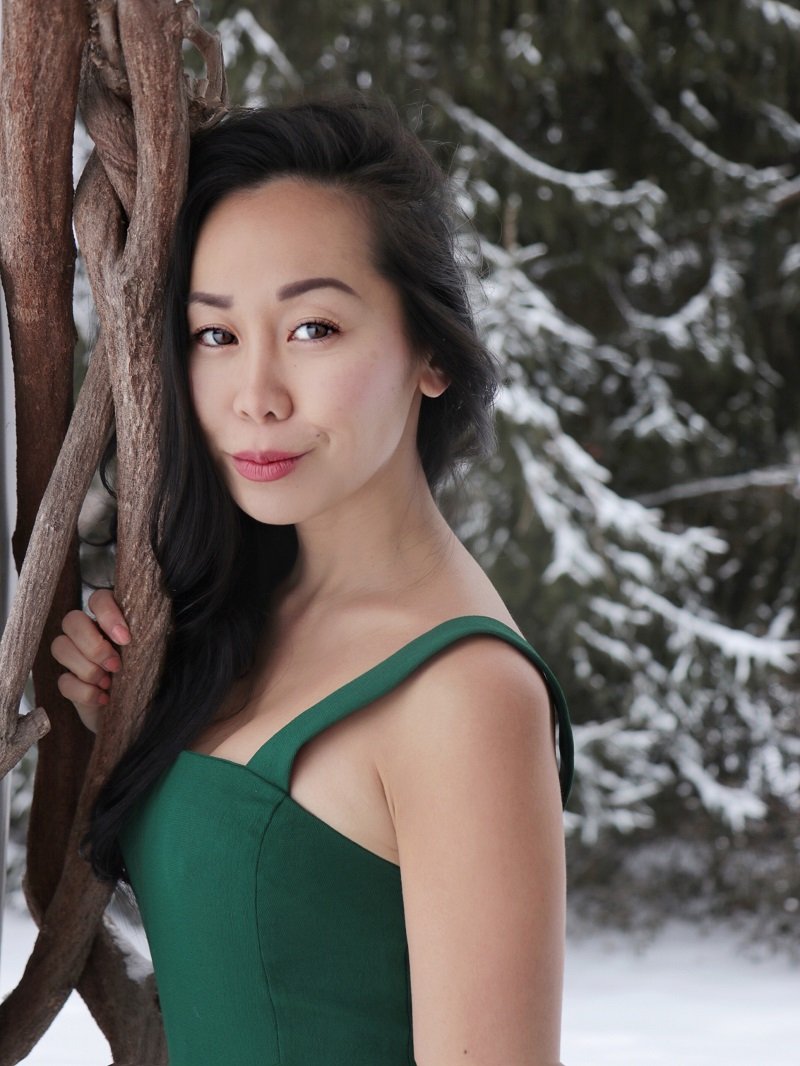 (AM): Since the pandemic has impacted pretty much every aspect of our lives, I have to ask: have people struggled more to heal from a breakup during this time?
(AC): The pandemic has been the "Great Accelerator" of relationships, propelling a couple forward or expediting its demise.
People don't have their typical ways of coping, such as seeing friends or flying off to a yoga retreat. Right now, more than ever, people need to learn the tools to process their emotions and heal in a healthy way.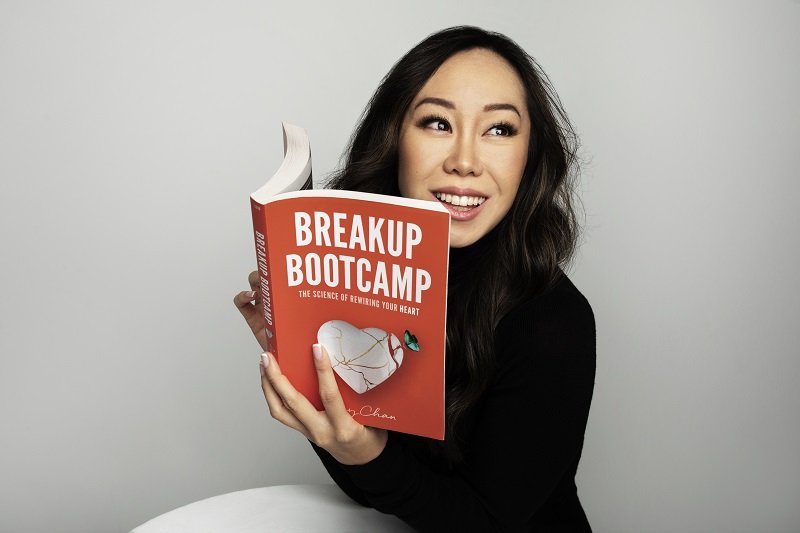 (AM): You've also released a book called "Breakup Bootcamp." What can people expect from it?
(AC): This book is for anyone who wants to create healthier and more joyful relationships – starting with the relationship with self, which automatically impacts our romantic relationships. It's for anyone who wants to change old patterns and shift unhelpful subconscious beliefs.
This book can benefit those in a relationship because it helps you understand your triggers, where those triggers come from, and how to create healthier responses when your inner child is freaking out. It teaches you how to communicate your needs, express your boundaries and live in your truth in an empowered way.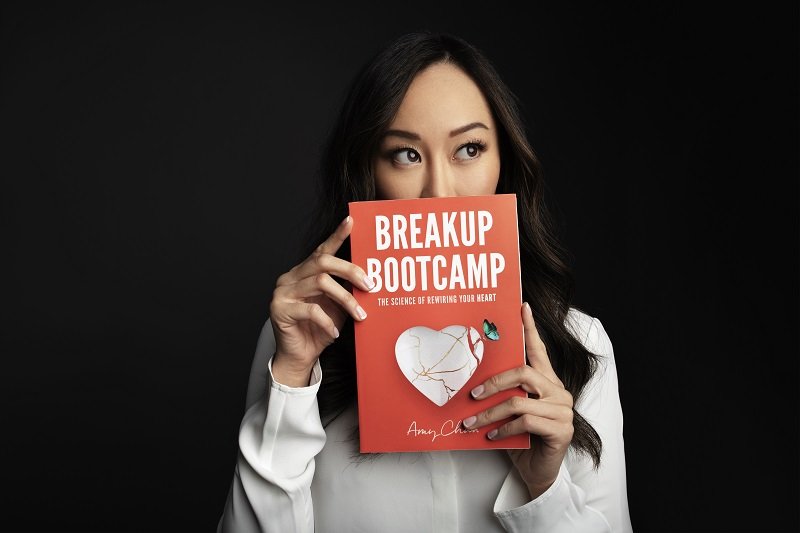 The book is like a relationship bible. It's titled "Breakup Bootcamp," but it's really for anyone who's interested in learning about relationship patterns and the tools to change them. It's for men, women, and someone single, dating, or married will get valuable insight from the book.
People will learn about their attachment styles, tools to manage emotions, a framework for communicating needs and boundaries, how to start dating again, how to develop practices for empowerment and confidence, and much more.
Delete them off social media, remove physical and digital reminders of your ex.
(AM): What would you say is the most valuable part of the book in terms of healing a broken heart?
(AC): I think learning how to reframe the story is one of the most valuable parts of the book. We are meaning-making machines and tend to create interpretations and assumptions about the things that happen.
We tell stories that don't serve us that are filled with cognitive distortions. In the book, I provide a framework on how to separate fact from fiction, and I teach people how to reframe.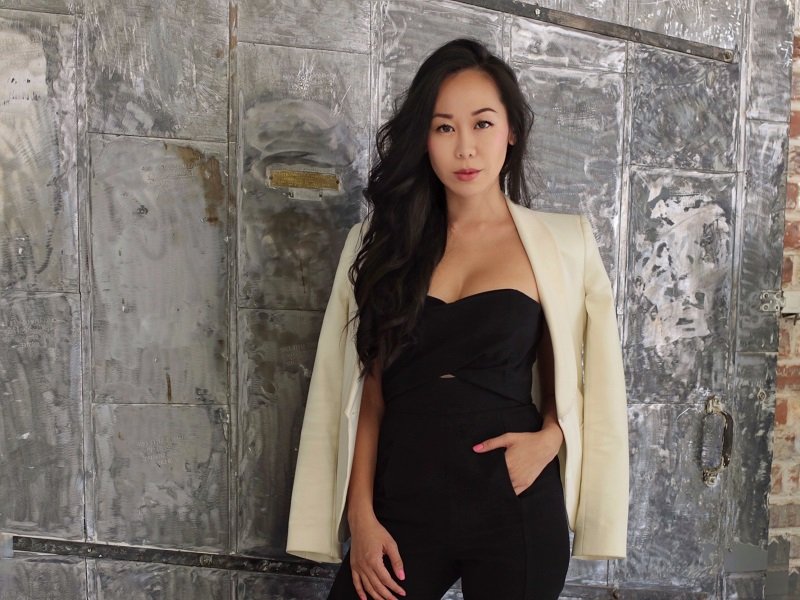 (AM): Amy Chan also shared some tips for those currently going through a breakup. Here they are:
Give yourself permission to grieve. There are different stages of separation that mirror the stages of grief. Different strategies apply depending on which stage you're at. In the beginning, you're in a state of shock.
The new reality without your partner hasn't quite set in yet, and you might feel numb and confused. During this stage, you need to grieve. It's okay to cry, to scream, to feel all the feels.
You can even ask your friends and family to "hold space" for you. That means they listen without judgment, without advice-giving, and provide a safe space for you to feel your emotions and process them. 
Detox from your ex. Your body is used to getting its doses of feel-good chemicals from the relationship, and even though on a cognitive level you know it's over, your body doesn't.
You're in withdrawal, and you may rationalize that you should contact your ex or stare at old photos and texts. Don't do it! By doing so, you only strengthen the old neural pathways that keep you attached.
Delete them off social media, remove physical and digital reminders of your ex. You'll have intense cravings, but this is a natural part of the process.
Find other sources of dopamine. Your relationship likely satisfied a lot of needs – connection, play, adventure, and physical touch, to name a few. You need to create a proactive strategy of how you're going to get your needs met – in healthy ways that do not involve your ex. 
Write a list of all the needs you use to get fulfilled in your relationship and brainstorm alternative, healthy ways to get that need met. For connection, perhaps you volunteer at a charity or set a weekly friends' night.
For adventure, perhaps you take that course you've always wanted to take or go on that mountain climbing excursion that's been on your bucket list. Don't just wait for the boredom of a clear schedule to kick in. Be proactive and fill your schedule with things that light you up.
Get something on the calendar that you can look forward to. Whether it's a trip, or signing up for a new course, or a spa date - get something in the calendar so that you have something you can feel excited about.
It's easy to get stuck in a slump and feel numb when you're overwhelmed by missing your ex. This is a way to get your mind off your past and look forward to something to come.
We thank Amy Chan again for taking the time to answer these questions and wish her the best in her current projects, including her virtual breakup bootcamps and upcoming podcast. Way to go!
ⓘ We at AmoMama do our best to give you the most updated news regarding the COVID-19 pandemic, but the situation is constantly changing. We encourage readers to refer to the online updates from CDС, WHO, or Local Health Departments to stay updated. Take care!