Adam Levine and Wife Behati Prinsloo Do Intense Workouts — See Him Shirtless
Adam Levine enlisted Behati Prinsloo's help in a sweet Instagram snippet recently. The Maroon 5 frontman seems to have been hard at work during an outdoor workout session.
In a pair of gray sweatpants and a weighted belt, Adam Levine was seen shirtless as he worked out. On his back and arms, the 41-year-old crooner displayed a beautiful collection of tattoos.
Levine stood in a squat position with his legs apart. Prinsloo, 32, approaching from behind, kicked the weight forward as he swung the kettlebell from a chain attached to his waist.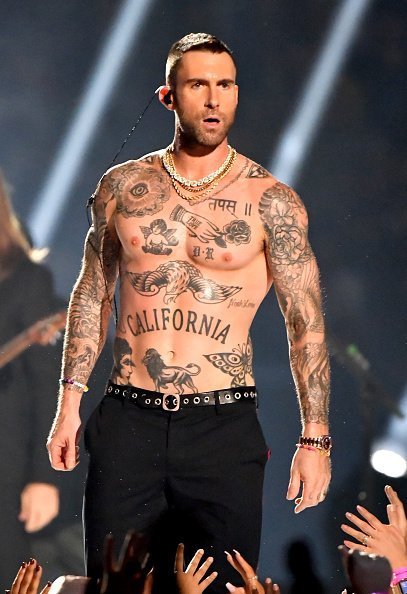 Her golden blonde hair was styled loosely in a loose bun as she wore mauve leggings and a white tank top. In a moment, Prinsloo held her hands on her hips and smiled at the camera.
The model turned her attention to her husband from behind and guided him to grab the chin-up bar overhead. In the caption of the clip, Levine wrote:
"We do have fun."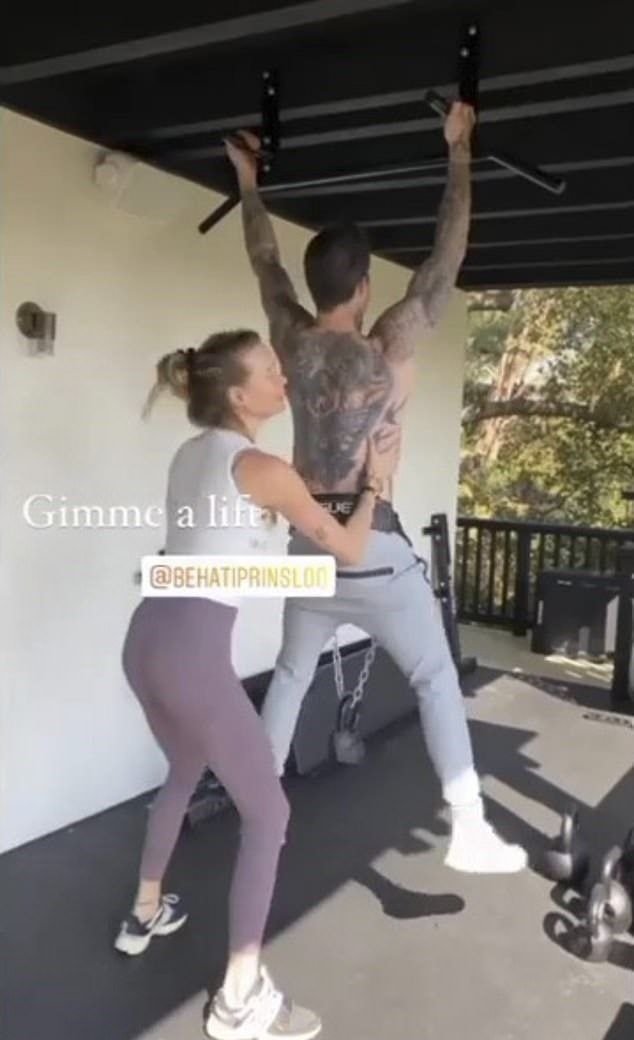 "Face Down" by The Red Jumpsuit Apparatus was played throughout the clip. Austin Pohlen's @pohlenfitness page was also tagged in the singer's Instagram post.
Levine and Prinsloo, who started dating in May 2012, exchanged their wedding vows in July 2014. The couple shares two children — Gio Grace, two, and Dusty Rose, four. 
Levine joined the popular competition series in its première season in 2011.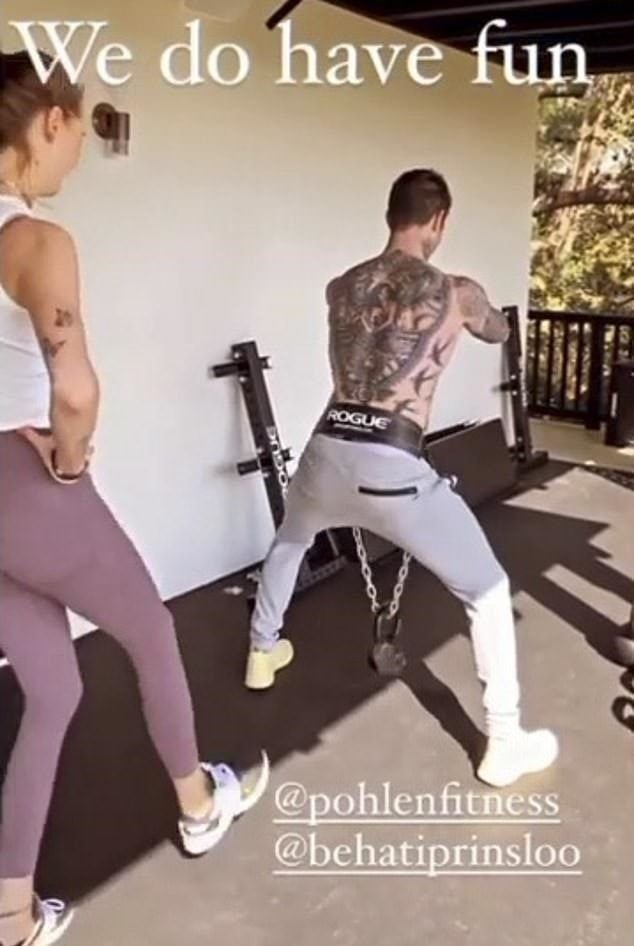 In December, Levine held a Q&A on Instagram Stories with fans. Several questions were asked about "The Voice," including one regarding his interest in returning to the show. But the singer said no.
Levine joined the popular competition series in its première season in 2011. It was announced in May 2019 that he would be leaving the show after 16 seasons of being a series mainstay.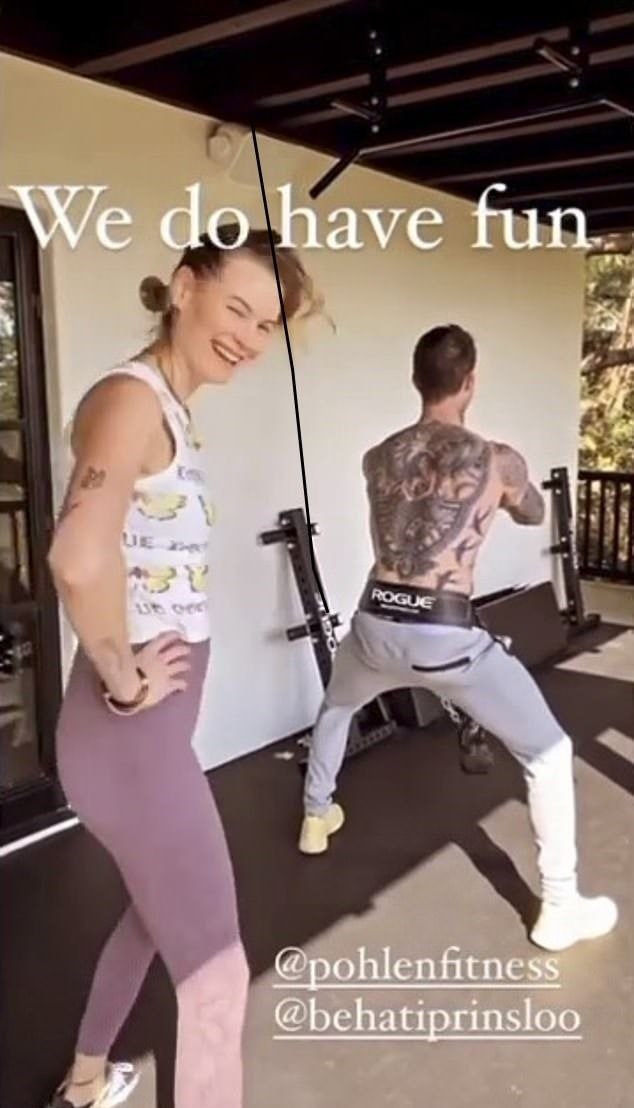 Meanwhile, some fans also asked Levine what it was like to once be named PEOPLE's Sexiest Man Alive. He responded that receiving the honor in 2013 was completely "silly but flattering."
Another fan then asked Levine what he thought about Blake Shelton receiving the title, and the Maroon 5 frontman responded with a simple red one hundred emoji.
Before Levine's Q&A on Instagram Stories, Shelton revealed his desire for Levine to perform at his planned nuptials to Gwen Stefani during a virtual appearance on "Late Night with Seth Meyers."
He quipped that Levine may not be okay with it but that he needs to get the band together to perform at their wedding. Shelton and Stefani announced their engagement in October.