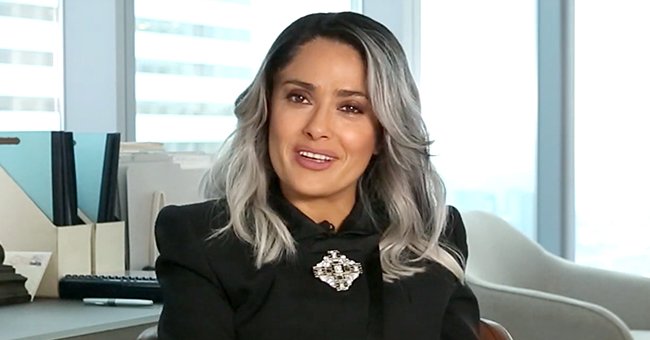 YouTube/Item 7
Salma Hayek Talks about Her Traumatic Experience Filming the Sex Scene in 1995's 'Desperado'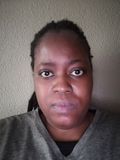 This week, actress Salma Hayek was the guest on Dax Shepard's Apple podcast show, where she opened up about how she felt when she had to film her sex scene on the movie "Desperado."
On February 15, 2021, Salma Hayek was interviewed by Dax Shepard on the "Armchair Expert" podcast. During the interview, she shared how traumatic it was for her to film a lovemaking scene on 1995's "Desperado."
According to the star, she wasn't informed that there would be a sex scene between her and Antonio Banderas. The experience came as a shock to her, and she explained why stating:
"So, when we were going to start shooting, I started to sob, 'I don't know that I can do it. I'm afraid.'"
Salma Hayek at the "Rei Kawakubo/Comme des Garcons: Art Of The In-Between" Costume Institute Gala on May 1, 2017, in New York City | Photo: Neilson Barnard/Getty Images
The actress had never done a sex scene before and was overwhelmed on the set. She recalled how scared she was of her co-star, Banderas, 60, even though he was nice and a gentleman to her.
The pair was also close friends, but he handled the scene with more freedom than she did. What made her scared was that the "Zorro" actor didn't seem fazed by the need to do a sex scene.
When Hayek started crying, he confessed that she was making him feel awful, and she felt embarrassed that she was sobbing. Banderas and the film's director, Robert Rodriguez, both tried to make her feel comfortable.
The "Frida" actress also emphasized that Rodriguez never pressured her. Despite all their good intentions, the scene left her feeling traumatized, and at one point, she couldn't let go of the towel covering her.
They tried loosening her up by making her laugh, and then she'd take off the towel for two seconds and start crying again. Eventually, they managed to get through it by her doing the best she could.
Hayek, 54, shared how she kept thinking her brother and father were going to see the scene. She worried that they would get teased because she was a woman, and it would've been different if she was a man.
The star noted how if it were a man, the guy would be praised by their father. Even though the lovemaking scene was awkward for both Hayek and Banderas, they remained friends.
Salma Hayek went on to marry Francois-Henri Pinault, 58, in a romantic ceremony in Paris on Valentine's Day in 2009.
In 2020, she even presented him with the International Star Award for his role in the movie "Pain & Glory." The presentation was done at the Palm Springs International Film Festival.
In "Desperado," Banderas played a Mexican vigilante named El Mariachi. Hayek appeared as Carolina, El Mariachi's love interest, and it was a breakout role for the actress as it was her first big Hollywood film.
The star went on to marry Francois-Henri Pinault, 58, in a romantic ceremony in Paris on 2009's Valentine's Day. This year, the couple celebrated 12 years of marriage, and she honored the milestone with a new photo.
Please fill in your e-mail so we can share with you our top stories!