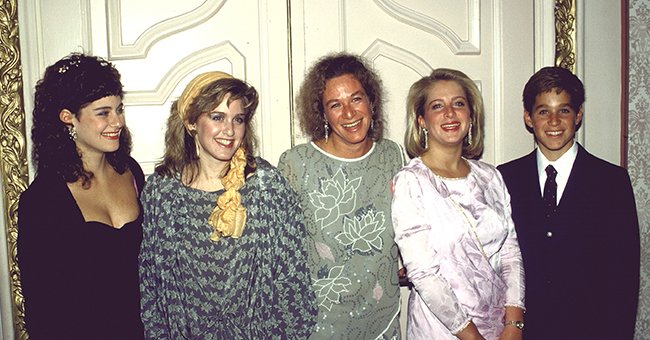 Getty Images
Who Are Carole King's 4 Kids? Louise, Sherry, Molly and Levi Are the Singer-Songwriter's Heartbeats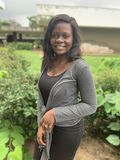 Carole King enjoyed a glittering career as one of the greatest solo artists of all time, but aside from her career, she is a loving mom of four kids who mean the world to her. Meet the children.
The world has enjoyed the gift and talent of Carole King for many decades. Known for her successful solo career, King went on to win multiple awards and make a name for herself.
Aside from her career, King has something she places more value on, which is her kids. The "You've Got a Friend" singer has four children, Louise, Sherry, Molly, and Levi, who are her heartbeat.
FIRST-TIME MOM
King's first experience with motherhood was during her first marriage to her first husband, Gerry Goffin, who was a lyricist. The couple married in 1959 and shared two kids between them.
In 1969, King and Goffin ended their marriage after almost a decade together with two kids. The American singer-songwriter would go on to find love and raise more kids.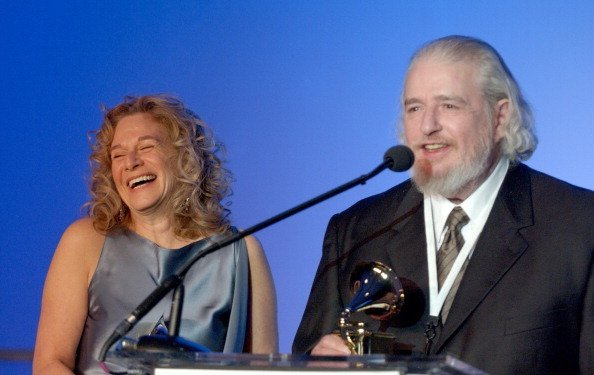 Carole King and Gerry Goffin during The 46th Annual GRAMMY Awards | Photo: Getty Images
OTHER LOVERS
After her first marriage, King wedded Charles Larkey in 1970. She went on to share her last two children with him before they split in 1976.
Her last two unions with Rick Evers and Rick Sorenson had no kids in them. The music star raised her kids away from the spotlight. Despite a super busy career, King still prioritized her kids.
LOUISE GOFFIN
Louise, King's first child, was born on March 23, 1960, and followed in her mother's footstep, where she enjoyed a musical career. She also tried in acting and was featured in a series of movies. She is proof that talent can sometimes be an inherited trait.
King alongside LL Cool J, Tina Turner, and the New York Dolls are among this year's Rock and Roll Hall of Fame nominees.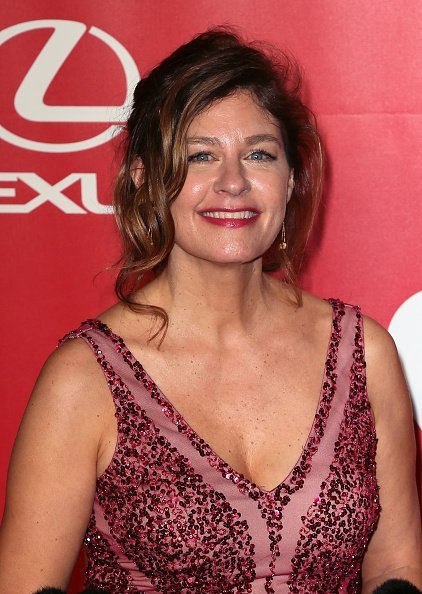 Singer Louise Goffin attends the 2015 MusiCares Person of the Year Gala honoring Bob Dylan at the Los Angeles Convention Center | Photo: Getty Images
SHERRY GOFFIN
King had her second child in 1962. She continued in the family line of entertainment and followed her mother and big sister in pursuing a musical career
According to reports, she has contributed to the soundtrack of movies and shows like "Basic Training," "The Care Bears Movie," and "Shackin' Up." She also featured as an actress in "Chicken Soup with Rice and Really Rosie."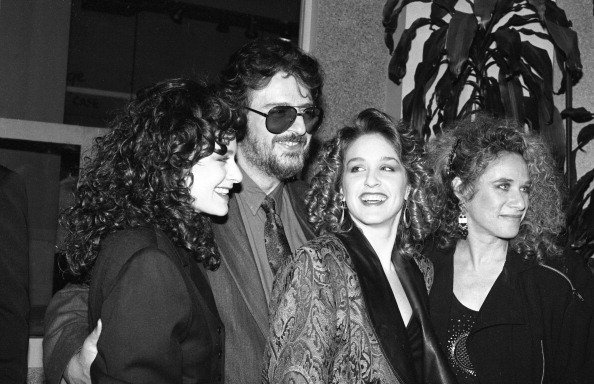 American songwriters Gerry Goffin and Carole King pose with their daughters Louise Goffin and Sherry Goffin Kondor, at a Songwriters' Academy event | Photo: Getty Images
MOLLY LARKEY
King became a mom for the third time in 1971 during her second marriage. At this time, her career was enjoying limelight and stardom.
Unlike her older siblings and famous mom, Molly did not choose a career in Hollywood but instead pursued a career in arts where she has found incredible success.
LEVI LARKEY
The youngest of the pack. Levi was born in 1974, and unlike his older siblings, he lives a life that is out of the spotlight. Not so much is known of him, but he is as involved in entertainment as his family.
King has received multiple awards for her illustrious career and contributions to the music industry. In 1987, she was reportedly inducted into the Songwriters Hall of Fame alongside her ex-husband and music partner Gerry Goffin.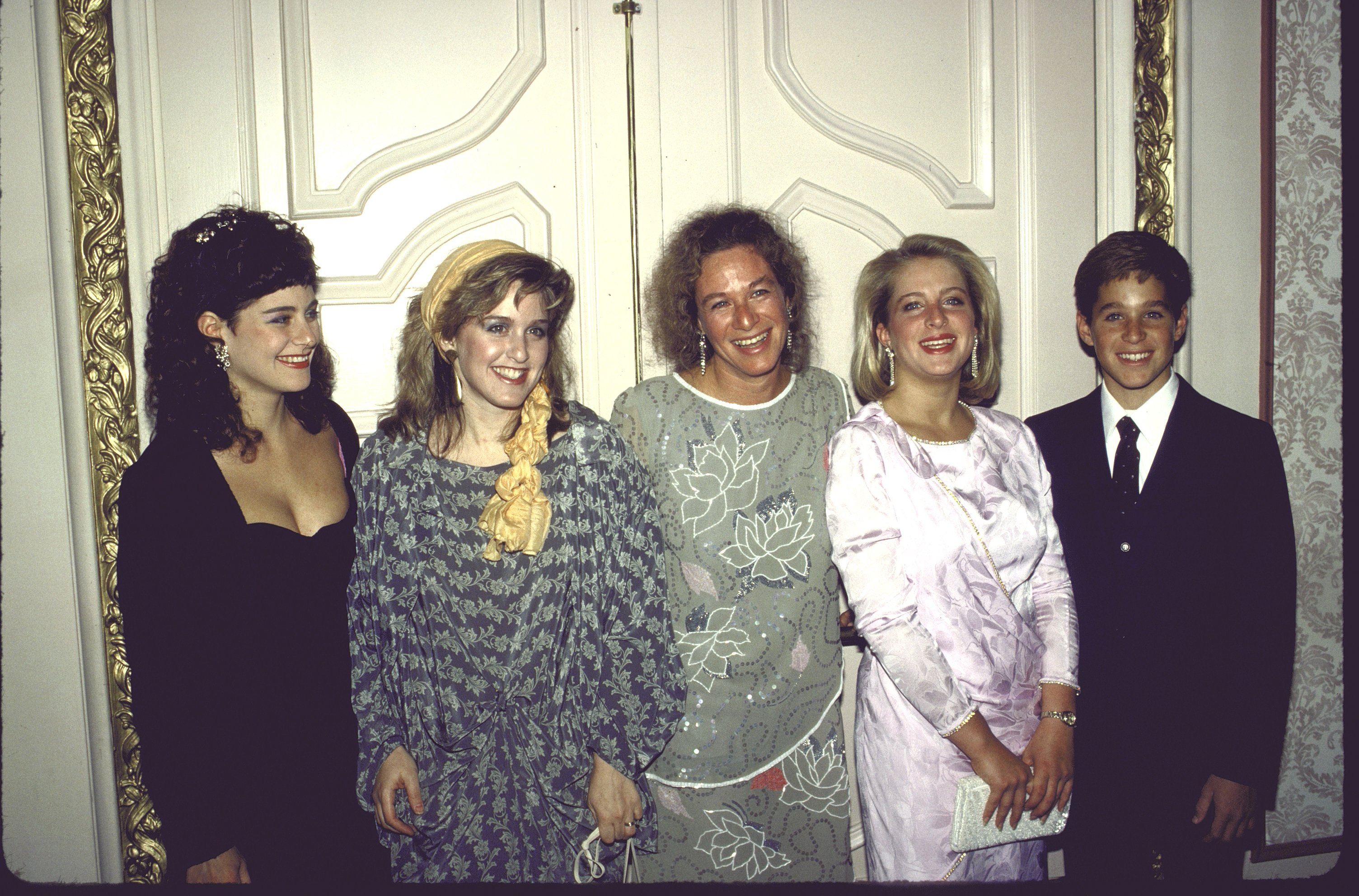 Carole King and her children: Sherry, Louise, Molly and Levi. | Photo by Time Life Pictures/DMI/The LIFE Picture Collection via Getty Images
According to recent reports, King alongside LL Cool J, Tina Turner, and the New York Dolls are among this year's Rock and Roll Hall of Fame nominees. Although she needs no awards to validate her greatness, her fans will be hoping she wins.
Please fill in your e-mail so we can share with you our top stories!