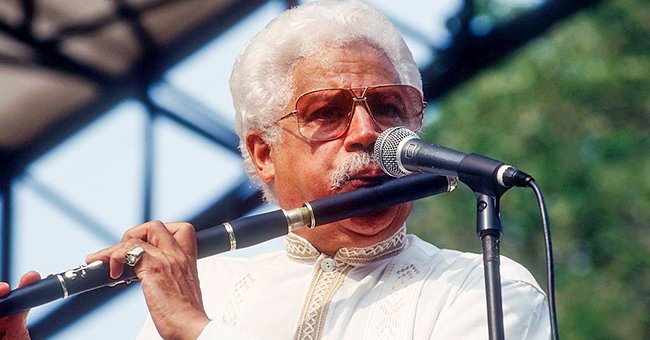 Getty Images
Salsa Legend Johnny Pacheco Reportedly Passes Away at 85

The legendary Dominican salsa musician Johnny Pacheco has died at the age of 85 from pneumonia.
The Dominican musician and co-founder of La Fania All-Star, Johnny Pacheco, passed away after being hospitalized for pneumonia. He was 85.
Eugenio Perez, a salsa announcer, confirmed the news on social media. His wife, Cuqui Pacheco, had asked fans to pray and for privacy while they went through the difficult situation the day before his death.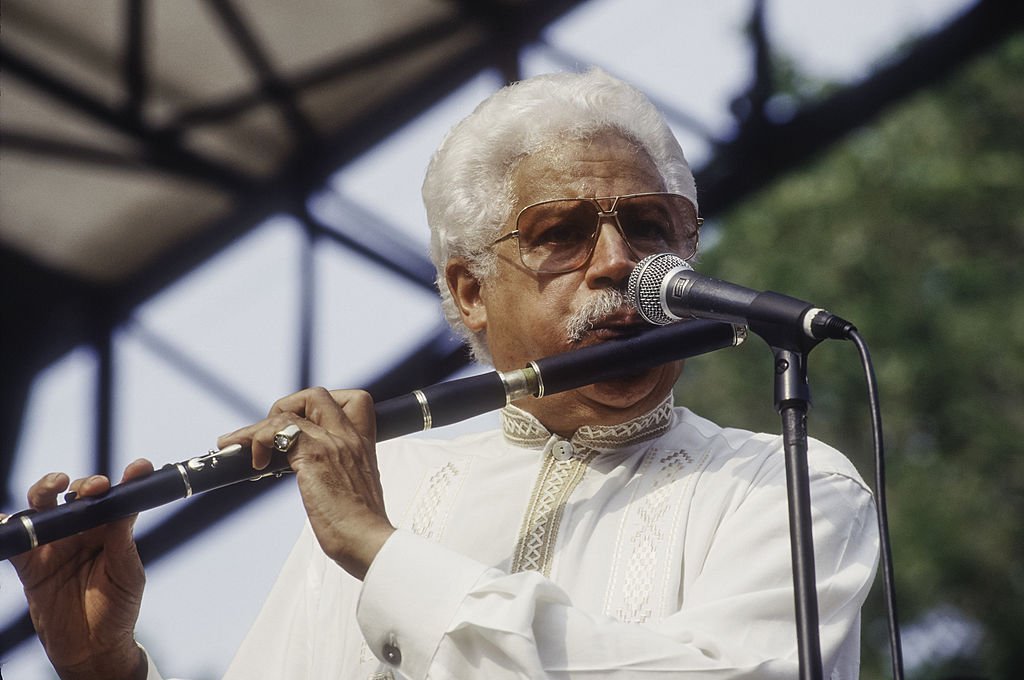 Johnny Pacheco pictured performing with Larry Harlow's Latin Legends band at Central Park SummerStage, 1996, New York. | Photo: Getty Images
Perez shared on his Instagram a signed throwback photo of the late Pacheo, wearing a white suit, black dress shirt, and glasses as a way to honor him.
Perez wrote in Spanish in the caption that the world had lost the most significant salsa representation alongside the photo. A translation of the caption reads:
"We have lost in these moments the greatest of the salsa representation: Our Johnny Pacheco passed away A tragedy for the world of music in general. RIP my dear father"
Pacheo was credited with creating the term "salsa" and was the co-founder of La Fania, a record label that helped stars such a Ruben Blades, Celia Cruz, and Hector Lavoe shine.
He had been born on March 25, 1935, in the Dominican Republic. The family moved to New York in 1940, and he quickly picked up instruments such as saxophone and violin. He studied percussion at Juilliard.
He had led the New York salsa scene in the 60s and 70s.
He had formed a group called, The Chuchulecos Brothers in 1954. However, his life truly changed in 1963 when he and Jerry Masucci created and founded Fania Records.
His record label on Twitter naming him as responsible for the salsa music genre and wrote that he would live on eternally through his music. The tweet read:
"He was one of Fania's founders and the man most responsible for the genre of Salsa music. He was a visionary and his music will live on eternally. "
A few of the salsa legend's albums had been nominated for Grammy's, including his 1979 albums Cross Over and Eternos, his 1985 album De Nuevo and his 1988 album, Salaobita.
In the 60s and 70s, he had led the New York salsa scene. He was acknowledged for his hard work as he was a winner of the Lifetime Achievement Award at the 2005 Latin Grammy awards.
The musician had an incredibly successful career with 150 songs, a record label, and his own music group. Many of the artists who had signed shared their condolences for the late Pacheo.
On Twitter, Willie Colon shared a few photos of Pacheo and himself. In the post, he called Pacheo a dear friend and teacher. Many fans tweeted their condolences in response.
Please fill in your e-mail so we can share with you our top stories!