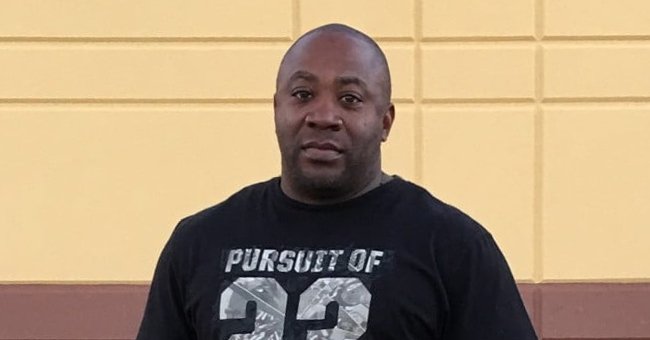 Facebook/VolusiaSheriff
Man Stole His Girlfriend's Engagement Ring So He Could Propose to Another Lover

A Florida man has made headlines following his act of stealing his fiancée's ring and giving it to his other girlfriend. However, he did not get away with it, find out what transpired below.
A man from Florida tried playing the two women in his life, but he got more than he bargained for. According to a Facebook post from the Volusia Sherrif's Office, the 48-year-old male is now on the detectives' wanted list.
"Theft suspect identified, sought after lying, stealing from two women he met on a dating app," the statement read. The man has been identified as Joseph L. Davis.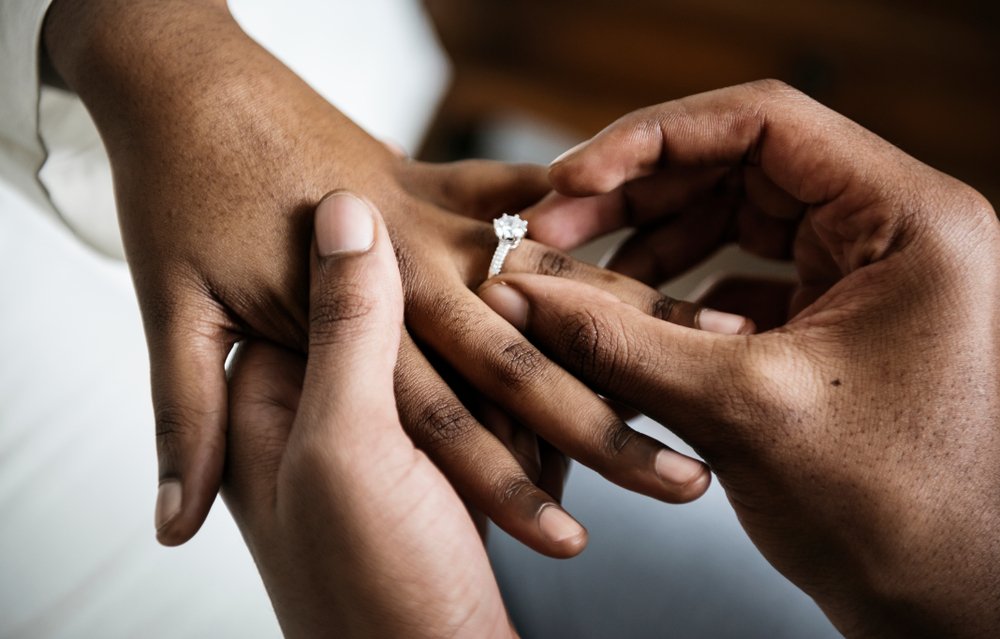 Man proposed for marriage | Source: Shutterstock
The accused used two aliases and went by the name "Joe Brown" with one girlfriend, and "Marcus Brown" with the other. Davis is now wanted on a felony charge of grand theft.
The post revealed several photos of him while noting that his current address and whereabouts are unknown. According to the post, a woman from Orange City came forward and informed them that she found out that her fiancé was engaged to someone else.
When she looked up the fiancée on Facebook, she discovered a photo of her wearing a wedding band that was identical to her own, from a prior marriage. After spotting them on social media, she then checked in her jewelry box and found that hers are missing.
In total, several other pieces of her jewelry are reportedly missing, including a diamond ring that belonged to her grandmother. The estimated total value of stolen items is $6,270.
The victim confronted Davis about the missing wedding ring. She could also reach out to the fiancée, who enabled her to get some of her belongings back.
According to the statement released, the two ladies have reportedly ended their relationships with the accused and have agreed to cooperate with the police officials.
The officials have issued a warrant of arrest for Davis, who had not been found as of Saturday. Orange City is located halfway between Orlando and Daytona Beach.
The fiancée, who reportedly lives in Orlando, told the detectives that she had been deceived as well. The investigation started earlier this year following the victim's report.
Meanwhile, five children have been found safe after an amber alert was issued in Charlotte. According to WSOTV.com, the Charlotte Mecklenburg Police Department revealed that the kids were found in good health in Florida alongside their mother.
An amber alert was issued for the children identified as Pharoah Carden, Queen Carden, King Carden, and Uriel Baylor. A relative contacted the police on Friday in concern for the kids and their mom Joreka Izquierdo who is believed to be experiencing mental health issues.
Please fill in your e-mail so we can share with you our top stories!