Ice-T's Model Wife Coco Shows Her Voluptuous Pink Lips & Deep Gray Eyes in an after Date Video
Gangster rapper and actor Ice-T's wife, Coco, proved that she's a beautiful bombshell in her recent date video where she showed off her voluptuous pink lips and mesmerizing gray eyes.
"Law and Order: SVU" actor Tracy "Ice-T" Marrow and his wife, Nicole "Coco" Austin, have been together for two decades, and it's clear that they both know how to keep the love alive.
Austin teased her fans with a short video clip and a picture from her Valentine's date. The blonde bombshell looks breathtaking, and she swayed back-and-forth to the sound of music in the background.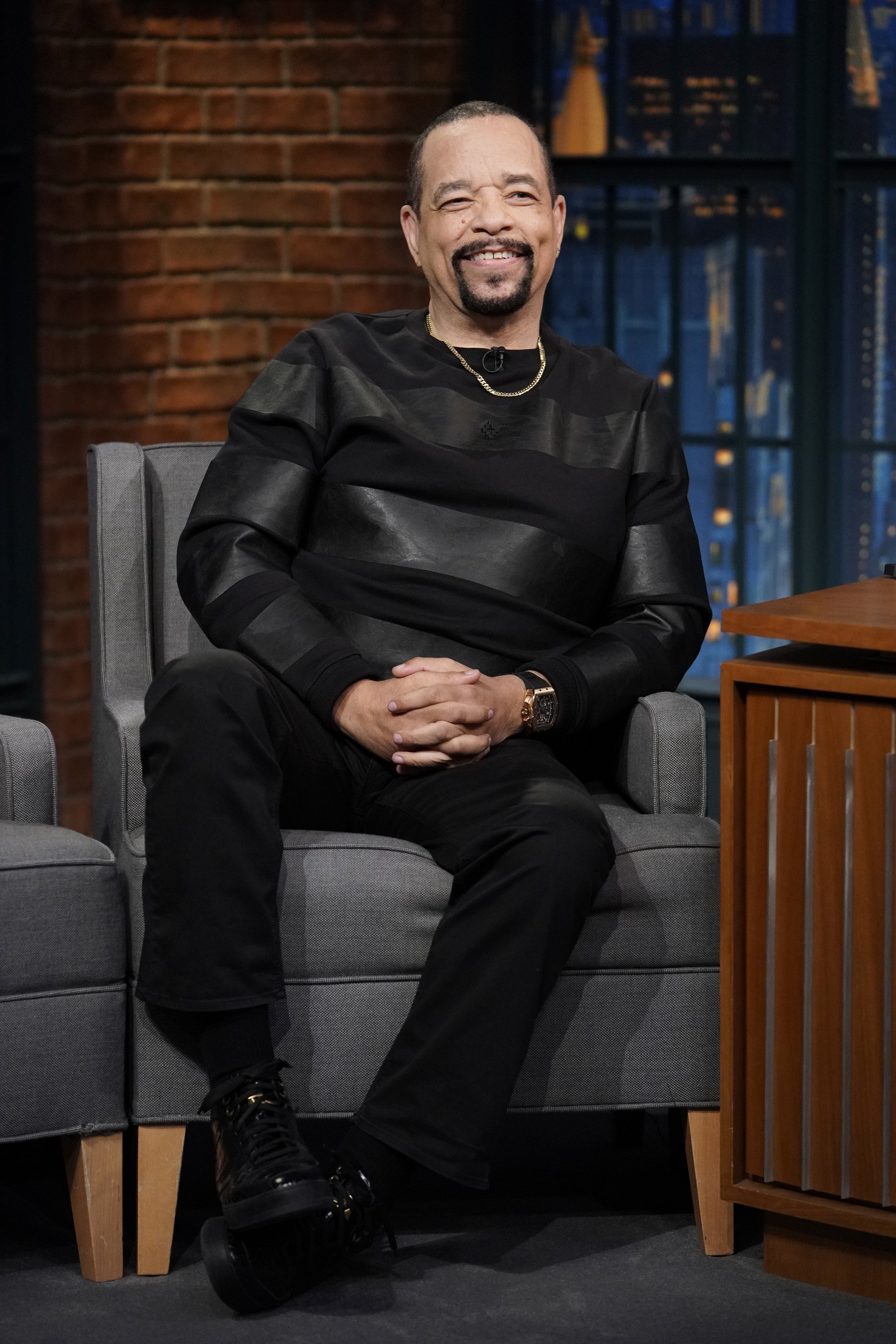 PINK VALENTINE
In the video clip, Austin was captured in a pink long-sleeved dress with a low V-neck that showed off her ample cleavage. She paired it with a subtle necklace and matching pink earrings.
As she moved the camera around to show all her best angles, she zoomed in on her face where she rocked a bright pink lipstick with matching pink eyeshadow and dark eyeliner to make her sparkling gray eyes shine. 
Austin accompanied the video clip with a picture of herself gazing right into the camera with her blonde hair cascading down to her shoulders. The posts were adorned with a Valentine's Day banner and a red rose. She captioned:
"One last Valentine goodbye before [the] night is over."
ICE-T LOVES COCO
Austin and Marrow share an inspirational love, considering they have been together for two decades. The pair met on the set of a music video, and despite their 21-year age gap, they were instantly attracted to one another.
Marrow confessed that while he took note of Austin's curvaceous figure, her sparkling white teeth drew him in. He and the beautiful model tied the knot within two months of meeting, and they have been inseparable ever since.
TROUBLE IN PARADISE
During their long marriage, Marrow and Austin built their empire, becoming a Hollywood power couple with both stars enjoying successful careers in different fields. Unfortunately, this opened the door for trouble in their marriage.
When Austin starred in the Vegas burlesque revue, "Peepshow," she was featured in controversial pics with a rapper named Ap.9. Marrow didn't mince his words as he expressed his disappointment at her "obvious misconduct" on Twitter.
A LOVE MEANT TO LAST
That incident happened back in 2012, and Austin was quick to apologize to her husband. Since then, the couple's relationship has been drama-free, as shown during their E! reality TV series, "Ice Loves Coco," which ran for three seasons.
Despite their glaring happiness, fans occasionally speculate on their relationship. Just last year, Austin shut down rumors that she and the "6 'N the Mornin" rapper were divorcing and confirmed that they were still going strong.