Eartha Kitt's Only Daughter Honors Her Beautiful Mom in a Heartwarming Post on Valentine's Day
Late singer and actress Eartha Kitt's only daughter Kitt Shapiro pays tribute to her famous mom while sharing a rare throwback photo in a heartwarming Valentine's Day post.
It was love all through the weekend as people all over the world took out time to celebrate their partners through romantic gestures that were well-documented on social media. 
However, for some, it was all about appreciating their loved ones and family members, including those that have sadly passed away. Legendary actress Eartha Kitt's daughter Kitt Shapiro proudly falls into this group.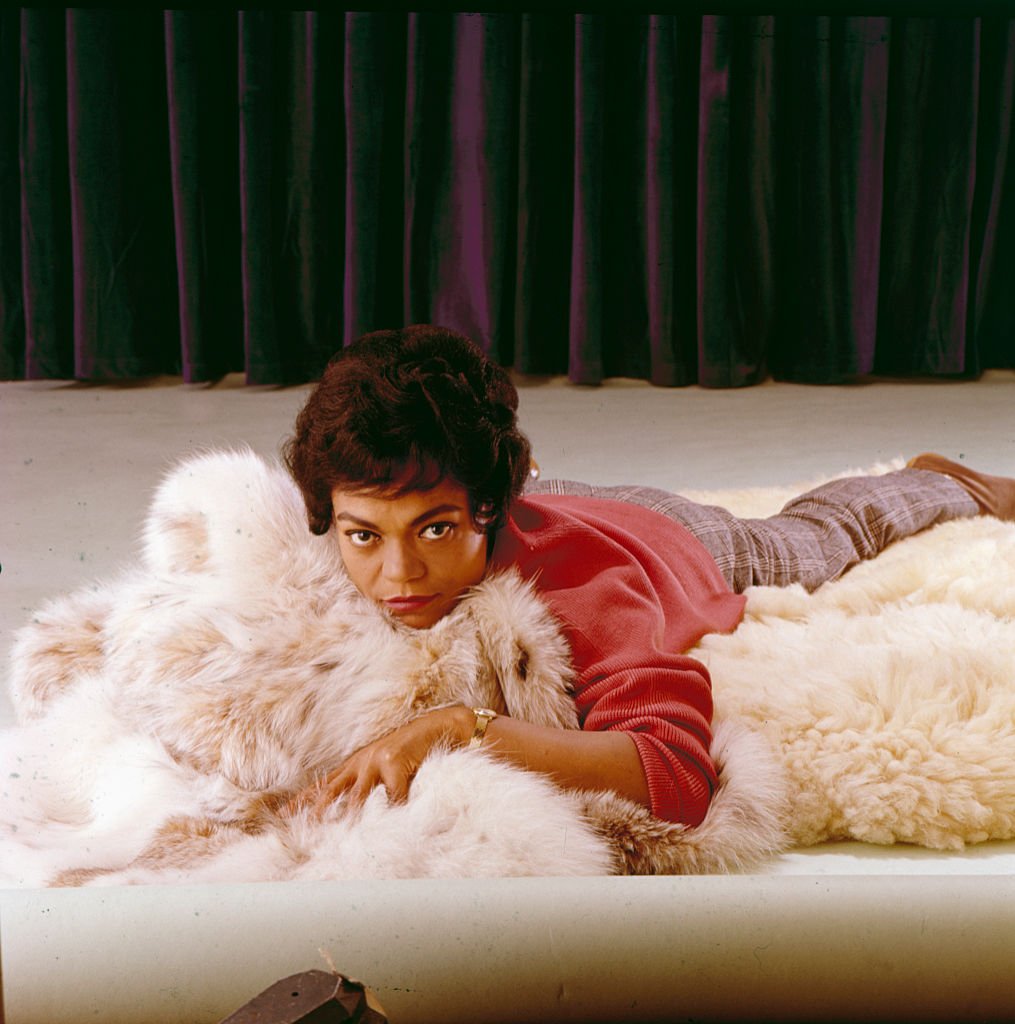 Even though it has been more than a decade since Kitt succumbed to colon cancer, Shapiro continues to pay tribute to her mom's life in the most beautiful ways. 
On Valentine's Day, Shapiro was at it again as she honored her late mom with a heartwarming tribute alongside a rare throwback photo of her and Kitt. 
In the picture, Kitt and Shapiro are caught in time sharing a sweet mother-daughter moment while hugging in what appears to be a beautiful garden. 
The picture also fittingly follows the day's theme as Kitt can be spotted wearing a beautiful red dress while the then-younger Shapiro also appeared to be wearing a red outfit underneath her blue jacket.
Kitt came from a dysfunctional family background and her childhood was smeared by different forms of abuse
The picture was a repost from the Instagram page, "simplyeartha," and in the caption, Shapiro leaves a gentle reminder about holding on to our loved ones even when they are gone. 
Shapiro has certainly held on to the sweet relationship she shared with her mom in the years since her death and continues to carry on Kitt's legacy through her life's work.
She created the lifestyle brand titled Simply Eartha to give fans a better understanding of the late screen goddess's life and personality. However, Shapiro still has dreams of taking Kitt's story to the big screen. In her words:
"I'm working on bringing the story of my mom's incredible life to the screen in the near future and continuing to keep her legacy alive..."
Undoubtedly, there is no one better to tell Kitt's story than her daughter. Shapiro shared a nearly inseparable bond with her mom growing up, and the two remained very close until Kitt's death.
Even though Kitt came from a dysfunctional family background and her childhood was smeared by different forms of abuse, she prioritized showing her daughter the best part of life.
Understandably, their closeness meant much of Kitt's knowledge about life was passed down to her daughter. And Shapiro has been very vocal about the overwhelming influence her mom had on her adult life. 
Kitt touched many lives through her remarkable life's work, and even in death, she continues to be an inspiration to the younger generation of entertainers, most especially her only daughter.