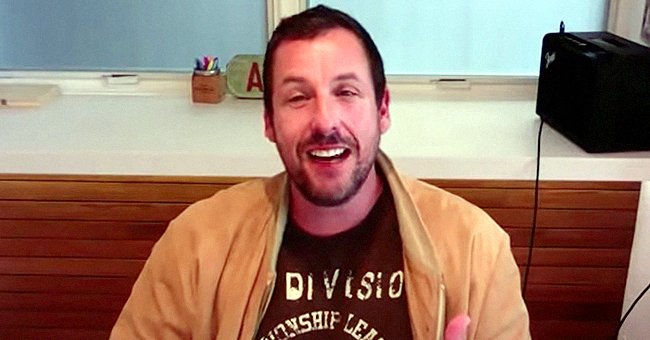 YouTube/Jimmy Kimmel Live
Adam Sandler Rekindles Feud with Christopher McDonald on 'Happy Gilmore' 25th Anniversary
Adam Sandler celebrated the film "Happy Gilmore's" 25th anniversary since it came out by reigniting a rivalry he had with a fellow actor in the movie. He recorded himself playing golf.
"Happy Gilmore" celebrated its 25th anniversary on February 16, 2021, since its release in 1996. In the movie, actor Adam Sandler, now-54, played a hockey player who turned into a golf professional.
The name of the film also happened to be Sandler's character's name. In the movie, his nemesis was none other than actor Christopher McDonald who starred as Shooter McGavin.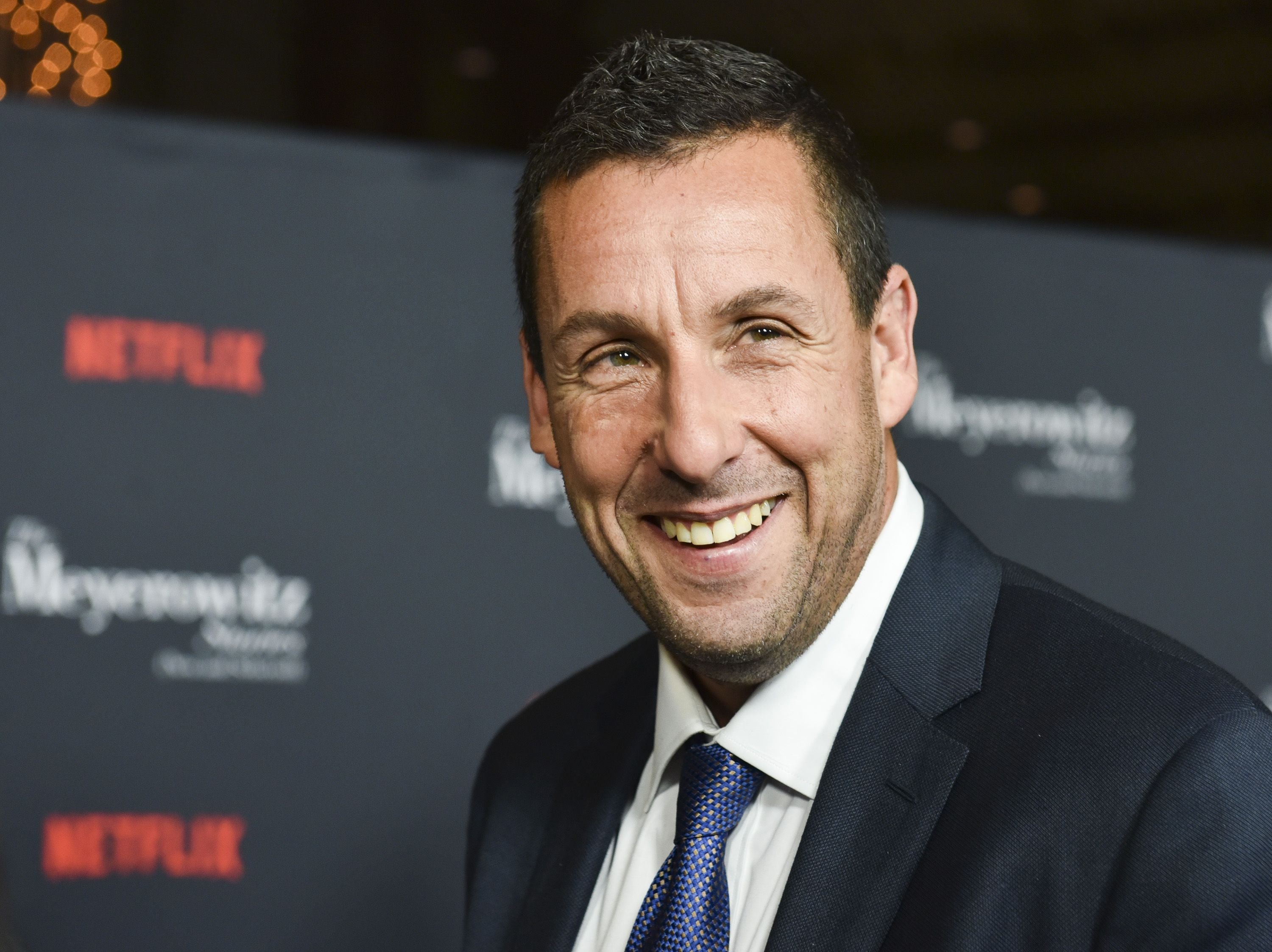 Adam Sandler at the screening of Netflix's "The Meyerowitz Stories (New And Selected)" on October 11, 2017, in Los Angeles, California | Photo: Rodin Eckenroth/Getty Images
At one point during the film, the pair competed against each other in a round of golf. To pay tribute to the movie's anniversary, Sandler dusted off his putter and took to the golf course to rekindle their rivalry.
He recreated Gilmore's unique golf swing in an Instagram clip while confessing that he hadn't played a round in 25 years. The comedian joked that he was scared of what would happen but went ahead anyway.
Sandler wore gray shorts, a peach-colored golf T-shirt, and some black sneakers to take his shot. As the star prepared to make his swing, he jokingly teased McDonald, 66, by saying:
"Shooter McGavin, this is for you!"
His play was out of the view of the camera, but it sounded pretty good as it flew down the fairway. Sandler proudly credited himself for his golfing skills before using the line from the movie, stating:
"You're dead, Shooter."
The recording cut off as the comedian concluded with his iconic Gilmore laugh. In the video's caption, the star shared how his character in "Happy Gilmore" loved his fans and thanked them for everything.
Bowen confessed in a recent interview that she didn't have much faith in the movie being a hit when she starred in it.
McDonald accepted Sandler's challenge and took to Twitter to share his own video. In the clip, he took on his character's persona as he, too, made a play in his home and teased his nemesis.
Another star who celebrated the anniversary was actress Julie Bowen. In a recent interview, she confessed that she didn't have much faith in the movie being a hit when she starred in it.
In "Happy Gilmore," she played the role of Virginia Venit, a Pro Golf Tour public relations director. She was also Sandler's love interest in the film that grossed a massive $41 million.
Please fill in your e-mail so we can share with you our top stories!