Inside Nicki Minaj's Rocky Relationship With Her Late Dad Robert Maraj
Following his death last Friday at the hands of a hit-and-run driver, get a glimpse of Nicki Minaj's relationship with her late father, Robert Maraj. 
On Friday, February 12, 2021, Nicki Minaj's father, Robert Maraj, died at 64 after a hit-and-run driver struck him while he walked beside the road in Mineola, New York. 
According to authorities, the accident occurred at Roslyn Road's intersection with Raff Avenue. The car that struck Maraj was heading northbound on Roslyn Road.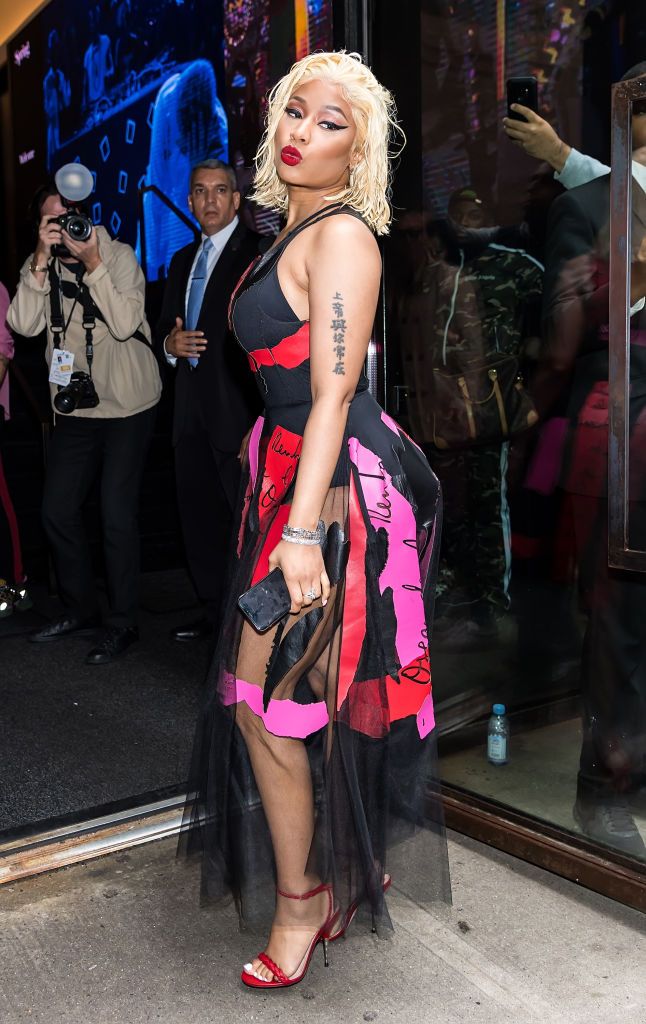 Witnesses could not describe the vehicle as it sped off immediately after hitting the deceased. Long Island police are continuing with their search for the hit-and-run driver. 
Meanwhile, Minaj is yet to speak publicly about her father's demise as the cops continue to search for his killer. However, she has spoken about him in the past. 
The rapper did not always have the easiest of relationships with her father, which was largely due to the latter's issues with drug abuse.  
Minaj has spoken previously in multiple interviews about how her father was an abusive alcoholic and cocaine addict in her youth. She also said he had an abusive nature. 
Minaj revealed her abrasive nature is due to her vow at a young age never to allow a man abuse her 
Though Maraj never physically abused his daughter, the same cannot be said of his wife, Carol, who Minaj revealed her father was allegedly abusive towards. 
She once spoke about how he set the family house on fire after an argument with her mother, nearly killing her in the process. Fortunately, Carol dreamed her husband might take such actions and sent Minaj and her brother to a friend's house, where they slept. 
When Minaj was five years old, her mother moved the family to the Bronx in New York City. Due to her experience, Carol started The Carol Maraj Foundation. 
The foundation provides financial and emotional support to domestic violence victims. She also aims to build shelters for women experiencing abuse. 
Minaj also showed her emotional side when she teased her forthcoming "Making of Queen" documentary. In the clips she shared, she recalled her upbringing. 
Minaj, who is now married to Kenneth Petty, revealed her abrasive nature is due to her vow at a young age never to allow a man to abuse her the way her father did to her mom. 
In 2012, Minaj said her father had gone to rehab to clean up and was still with Carol. She also said her parents started going to church a lot and that Maraj got saved and began changing his life. 
The rapper's family rarely mentioned their father in recent years, and no one is sure about his relationship with his daughter and her mother when he died.