Nicki Minaj Had a Range of Jobs Including Waitressing - Glimpse into Her Early Life
Legendary rapper Nicki Minaj is a force to reckon with in the world of hip hop, but it was not always like that as the rap star had to work her way through odd jobs. Here is a look into Minaj's humble beginnings. 
It is not unusual to find that many iconic stars had humble beginnings, which had to do with professional jobs, artisan works, and sometimes odd jobs. 
Rap icon Nicki Minaj falls in this category where she worked at different establishments to earn a living. In fact, the star once confirmed that she worked at fifteen different organizations before hitting the jackpot as a star rapper.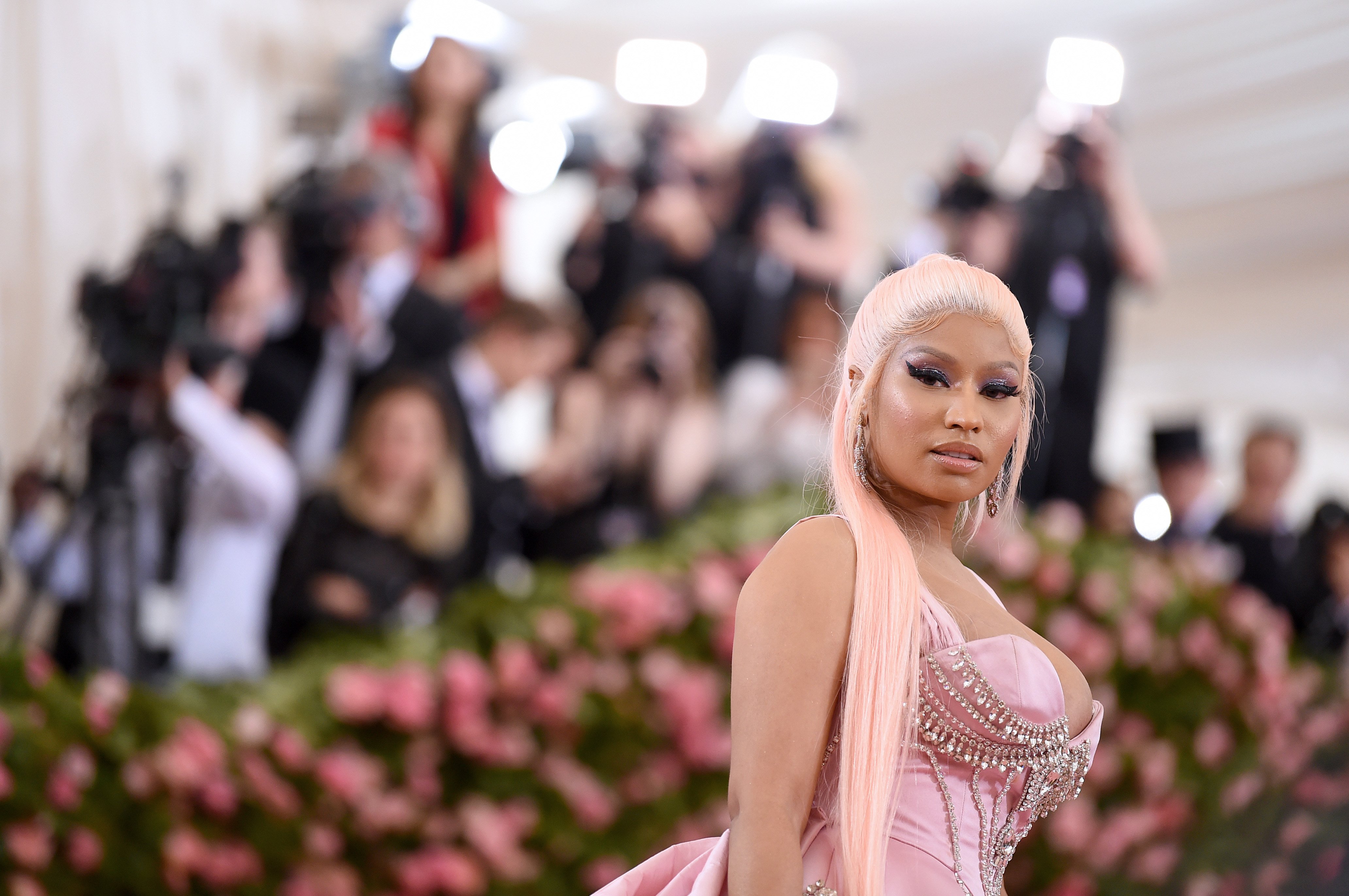 Minaj is known as one of the greatest rap artists in history, but when she was in her struggling years, she worked as a customer service agent.
The "Starships" crooner also showed business acumen as an administrative assistant at a Wall Street establishment.
However, the job that most likely left an indelible memory was her stint as a waitress in the acclaimed Red Lobster restaurant. Sadly, she did not last on the job due to her no-nonsense character and tendency not to be brushed aside.
Last year, the multiple award-winning star revisited her Red Lobster memories with star host Jimmy Fallon on a special episode of "The Tonight Show." The celebrity pair dressed up in black Red Lobster staff uniforms and took part in taking customers' orders. 
While settling into her old-time job, the actress recalled that the end of her stint with the food establishment all started when two customers stole her pen and also refused to tip her. 
Her family migrated to America from her homeland, Trinidad and Tobago in search of greener pastures.
Minaj recalled that she braced herself and walked up to the duo who were lovers. By the time she reached them, they were already in their car, ready to leave. The star wasted no time banging on the window and demanding her pen. 
Before long, an altercation ensued, and the manager came out. In the end, the "Megatron" rapper got fired on the spot. However, she did not seem to hold any grudges as she enjoyed the night serving customers. 
Minaj, real name, Onika Tanya Maraj, is dubbed the richest female rapper with many achievements, including ten Grammy nominations, but her childhood life was fraught with unpleasant vices mostly meted out by her dad.
In candid interviews, the star revealed that her family migrated to America from her homeland Trinidad and Tobago in search of greener pastures, but the greener pasture was only a mirage because of her father's drug and alcohol abuse. 
However, this bright star turned lemons into lemonades by striving hard through odd jobs to finally bag a music deal. Since then, it's been milestone upon milestone for the widely celebrated rapper.