Inside Kourtney Kardashian's Valentine's Day Reportedly Spent with Travis Barker
"Keeping Up with the Kardashians" star Kourtney Kardashian and her recently-confirmed boyfriend, Blink-182 drummer Travis Barker, shared glimpses of how they spent their first Valentine's Day as a couple.
Love is a beautiful thing and Valentine's Day is a special day to celebrate it. For reality star Kourtney Kardashian and her recently confirmed boyfriend, rockstar Travis Barker, the day certainly went well.
Just weeks after it was confirmed that Kardashian and Barker are dating, the lovebirds took to Instagram to share some exciting clues as to how they celebrated the day of love.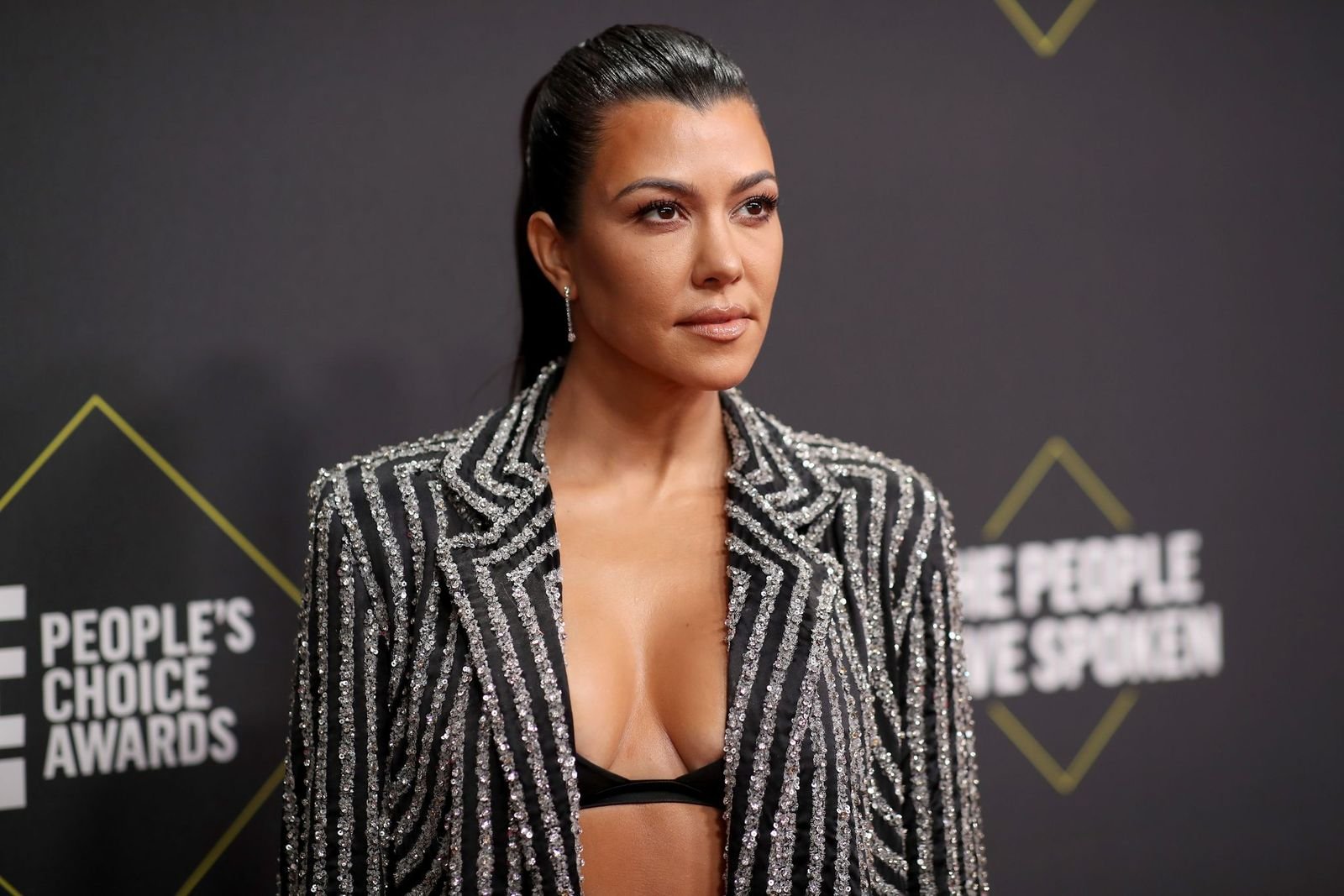 According to several posts on both their Instagram stories, the boyfriend and girlfriend found time to cozy up to one another by a fireplace at an undisclosed location.
The Instagram story posts also revealed that the "Keeping Up With The Kardashians" star and the Blink-182 drummer exchanged gifts. Kardashian shared a sweet handwritten note that read:
"Roses are red / Violets are blue / Garlic Bread / Blink-182"
The sweet message was scribbled in a deep blue shade right across a dark orange background, which was presumably the card it came on.
Barker also uploaded a photo of a woman's ankle, believed to be Kardashian's, with a stunning diamond bracelet around it. The duo certainly did not hold back.
Kardashian's sisters had reason to believe she had reunited with her ex-husband.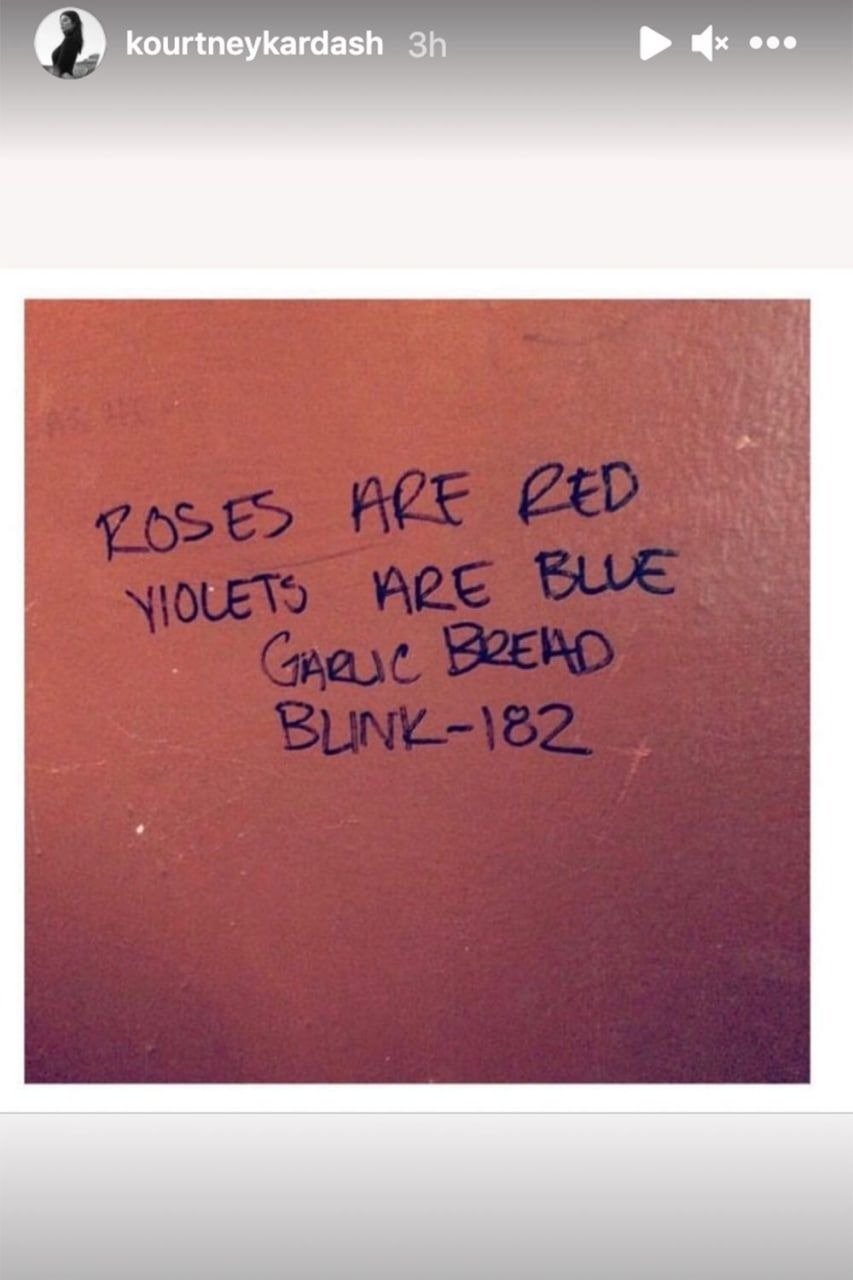 Kardashian and Barker's adorable relationship only just came to light weeks ago. Fans had been speculating whether the two were truly an item as they had been spotted together on a few occasions.
Early in February, a source close to both stars shed some light on the situation and described how the unlikely but cute pairing came to be. The insider explained to Hollywood Life:
"Kourtney and Travis dating is not a publicity stunt or because anyone's bored — it's very real. These two have known one another for years…"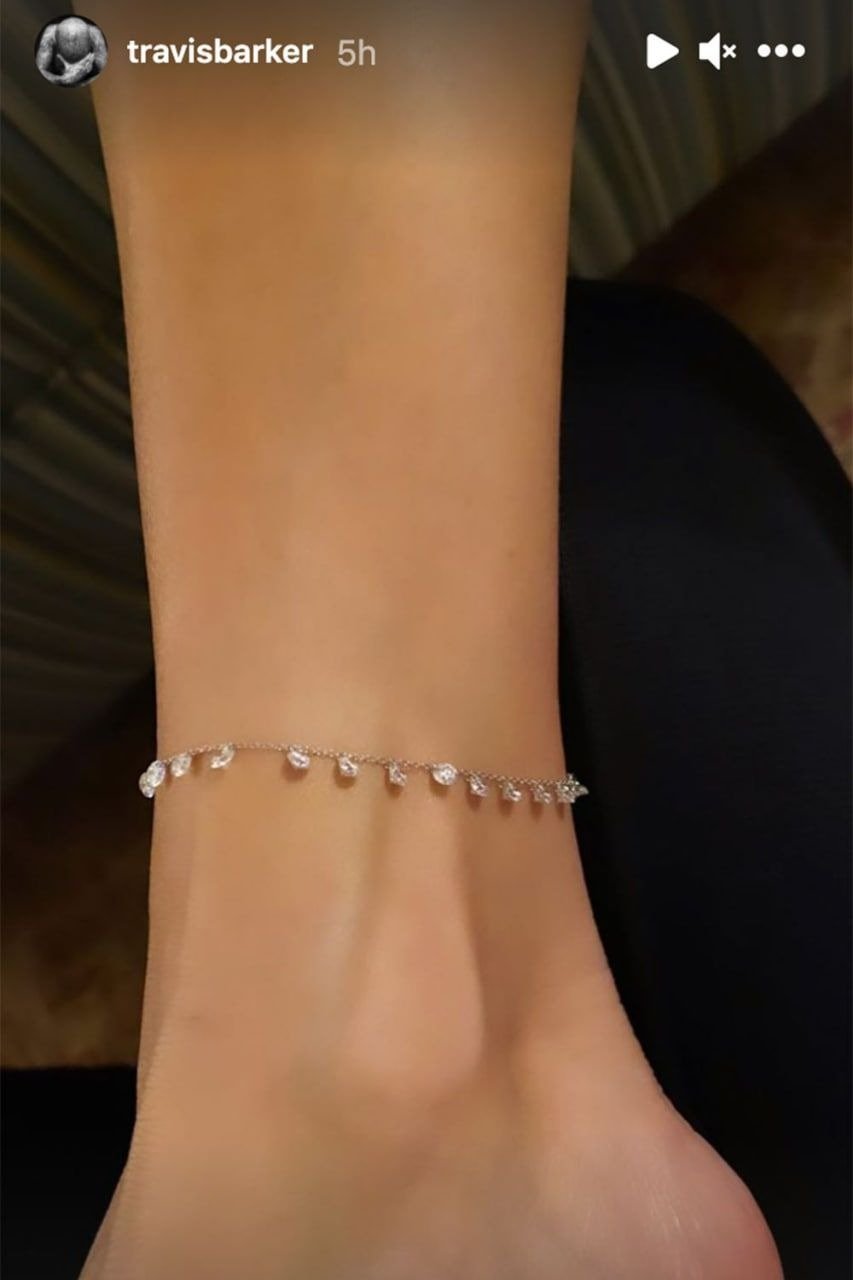 They also explained that the couple has always had a lot of passion between them, but the timing was never right. However, they recently found themselves in the same space where they were both single for the first time.
Things finally fell into place for them and the insider added that the Kardashian family really likes him as they have known him as long as she has.
Kardashian was famously in a relationship with the father of her three children, Scott Disick, until they finally parted ways following years of back and forth. 
In a sneak peek at the upcoming 20th and final season of "KUWTK," Kardashian's sisters had reason to believe she had reunited with her ex-husband. They pointed out that they seemed to be particularly close and wondered if they were dating again.
This came days before Disick was spotted holding hands with his teenage girlfriend Amelia Gray Hamlin while enjoying a romantic getaway in Miami, thus shutting down any reunion speculations with Kardashian.
The reality star and entrepreneur is certainly having the best time of her life as her new and beautiful love with Barker continues to thrive.