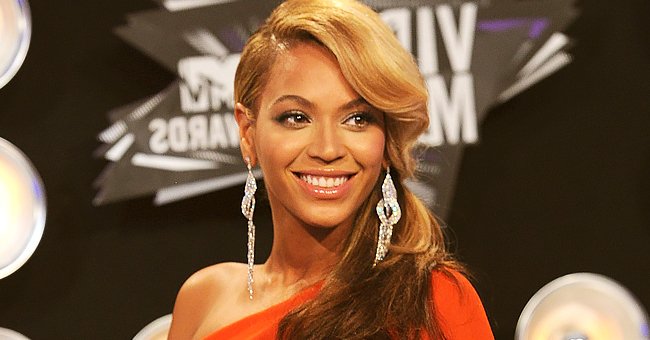 Getty Images
Beyoncé Stuns in a Pink Top with Matching Leggings — See the New Look from Ivy Park Collection

Superstar singer and dancer Beyoncé Knowles recently posted a stunning picture of herself on Instagram, wearing a pink top and matching leggings from the new Ivy Park collection.
Known for her phenomenal moves and astonishing imagery, Beyoncé proved her talents once again with a recent Insta post. This picture shows the singer dressed in beaming pink from the bottom to the top.
Her bright outfit replicated the colors of the stylish car that the star posed on in typical Beyoncé style. The snapshot would not have been complete without the white fluff on the vehicle as well as Beyoncé's edgy glasses.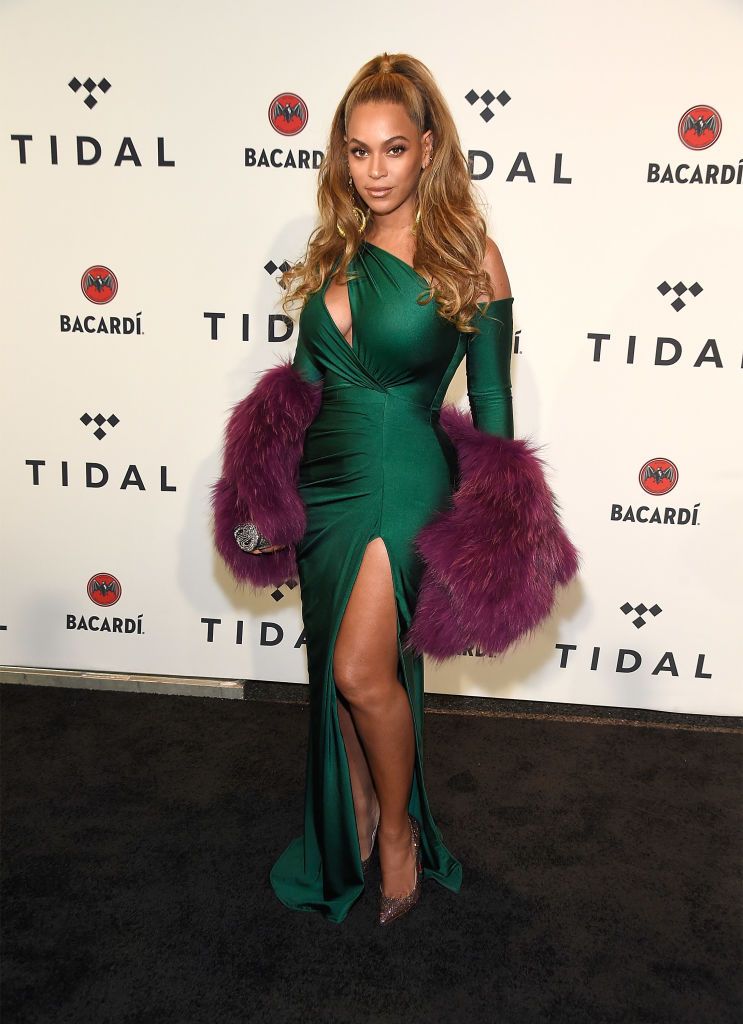 Singer Beyonce attends TIDAL X: Brooklyn at Barclays Center in Brooklyn, NY on 17 October, 2017. |Photo: Getty Images for Tidal/Kevin Mazu
LOYAL FANS
Beyoncé is known for her extremely devoted fanbase, widely known as the "Beyhive". These avid admirers were not shy, liking her post almost two million times with a caption on the snapshot that read:
"ICY PARK ? FEB 19 adidas.com FEB 20 select stores globally #adidasxIVYPARK #IVYPARK"
It comes as no surprise that millions of followers would approve of Beyoncé's post, with the star having risen to the height of fame. This is echoed in the number of followers that the singer has on her Instagram page, currently standing at 165 million.
FASHION QUEEN
Well known as "Queen Bey", this celebrity ups her royal status with her style. This is proven by another similar Insta pic where she is wearing the exact same outfit, except this time adding a bit of quirkiness with standout white glasses.
The mother-of-three continued to speak about raising kids, stating that parents should just love and never underestimate their children.
This R&B Queen even impressed Vogue with her style. The fashion magazine included her in the Best Fashion Moments from Superbowl Halftime Performers, listing her outfit as number 5 out of 15.
SUPERMOM
Besides her glorious vocals and on-point dance moves, this star is also a super mom. On speaking to her daughter Blue Ivy Carter about the COVID-19 pandemic and Black Lives Matter the star said:
"Blue is very smart, and she is aware that there is a shift, but it is my job as a parent to do my best to keep her world as positive and safe as can be for an eight-year-old"
The mother-of-three continued to speak about raising kids, stating that parents should just love and never underestimate their children. She stated that she takes the thoughts and feelings of her own kids seriously.
TAKING A JOKE
Everyone is sometimes the butt of a joke and superstar Beyoncé is no different. Last year, actor Jaleel White used a face app to transform himself into the singer with hilarious results.
Fans' reactions were mixed with some finding the transformation funny and others not having any of it. When it comes to Beyoncé, we are sure the celebrity took it in stride.
Beyoncé also knows how to have fun. The star recently took to Instagram, sharing her beautiful family's Valentine festivities.
The Insta slide show post gave fans an intimate peek into the usually highly-private celebrity's life. The post included pictures of all three of her children as well as her husband Jay-Z.
Please fill in your e-mail so we can share with you our top stories!