Remy Ma's Baby Reminisce Melts Hearts with Her Facial Expressions as She Learns to Swim (Video)
Remy Ma's two-year-old daughter, Reminisce, had fans gushing after the rapper shared a video of the little one learning how to swim. She looked nothing short of adorable!
Remy Ma is a proud mom of two. Apart from her impressive music career, the rapper enjoys being a mother and often gives fans a glimpse into her kids' precious moments.
In a new Instagram post, the rapper shared a video of her two-year-old daughter, Reminisce Mackenzie learning how to swim in a large indoor pool.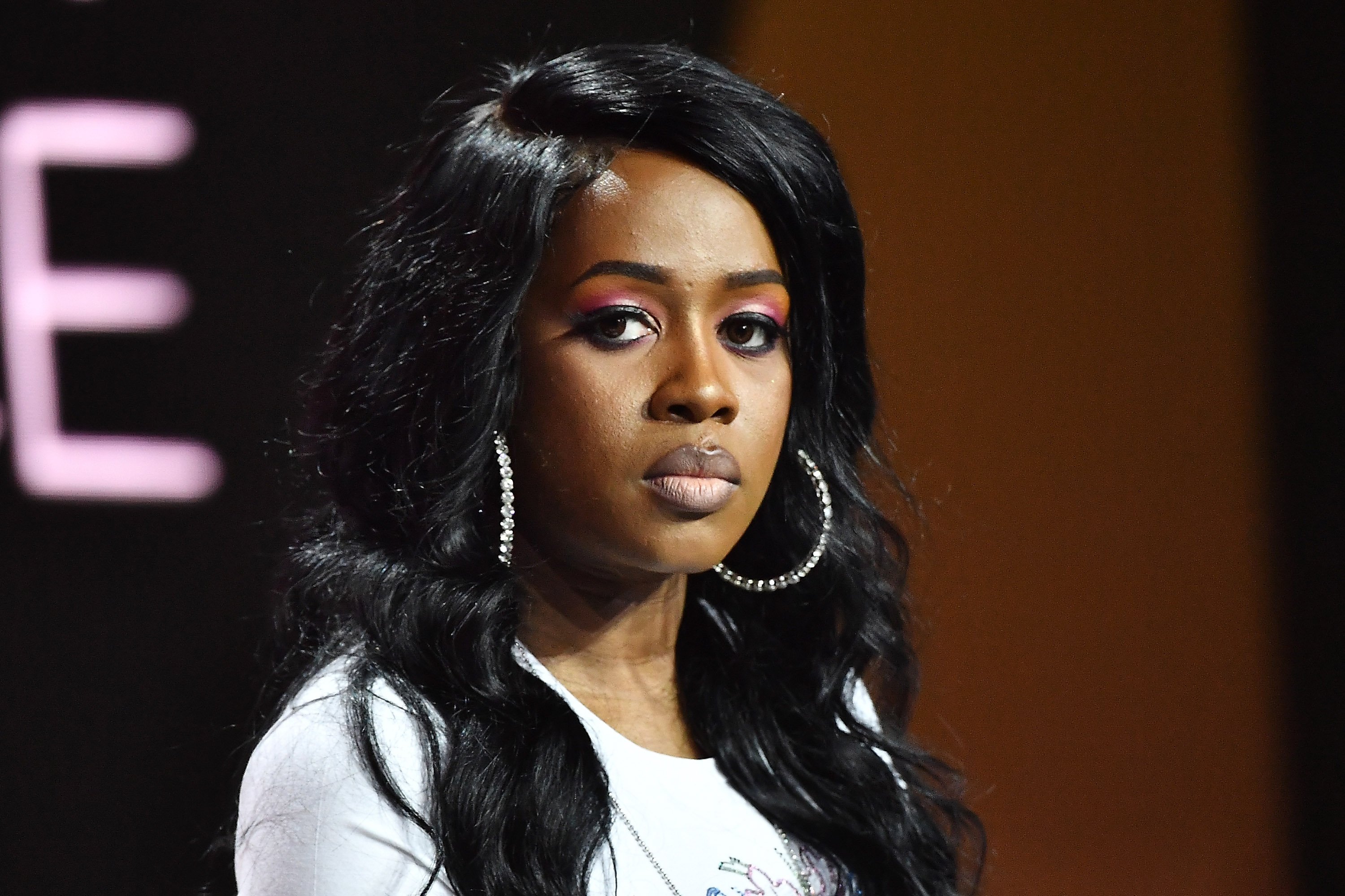 Wearing pink floaters, the toddler steadily moved through the water while someone held her underwater. After the count of two, Reminisce was soon able to be without help and adorably flapped her legs.
The two-year-old sported a hilarious facial expression that left her mother laughing. Undoubtedly, the rapper was proud of her little girl. Captioning the video, she wrote:
"One, two,...??‍♀️ ! #MacKenzie Phelps #TheGoldenChild."
As expected, Remy Ma's post garnered several posts from fans and followers who took to the comments section to gush about the heartwarming clip.
While a user described Reminisce as adorable, another said the little one was swimming like a mermaid. Some others left comments noting how big the two-year-old has become, with many leaving emojis in admiration.
Born Reminisce Mackenzie Mackie, the toddler is also sweetly called Golden Child by her parents.
Remy Ma and her husband, rapper Papoose welcomed Reminisce in 2018, and ever since, the couple has often proudly shown off their little girl on social media.
Earlier this month, Remy took to Instagram, sharing an adorable clip of Reminisce reading out words from flashcards raised by her famous father.
Given that the toddler is only two years, fans could not stop gushing about Reminisce's already impressive reading skills and interests in learning at such a young age.
Born Reminisce Mackenzie Mackie, the toddler is also sweetly called Golden Child by her parents and to say she has lived up to it over time is an understatement.
Speaking on their choice of names for the toddler, Remy explained that she wanted a daughter named after her. Interestingly, rather than calling the little one by her first name, the couple calls her Mac, short for her middle name.
Despite the glitz and glamour of Hollywood, Remy Ma undoubtedly enjoys motherhood. With a thriving career and a blissful family, the rapper seemingly has it all!