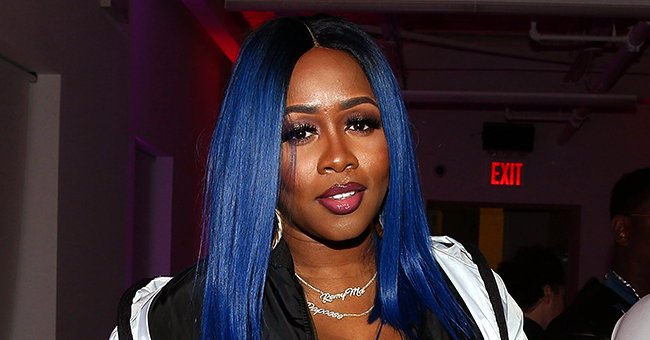 Getty Images
Remy Ma and Papoose's Baby Shows Puffy Hair & Cute Expressions as She Plays with Phone in a Video
Rapper Remy Ma delighted her fans with a cute Instagram video of her daughter, Reminisce, playing at home with a phone. The adorable baby made cute facial expressions while attempting to take selfies.
"Love and Hip Hip" duo Remy Ma and Papoose are raising a cute little princess with so much love and adoration. Remy adores baby Reminisce Mackie and frequently updates her fans with videos and pictures of the toddler's on her social media.
In a recent video, fans were treated to a cute video of the puffy-haired baby engaging in an amusing conversation with her mom, complete with a funny caption explaining the busy background of the house.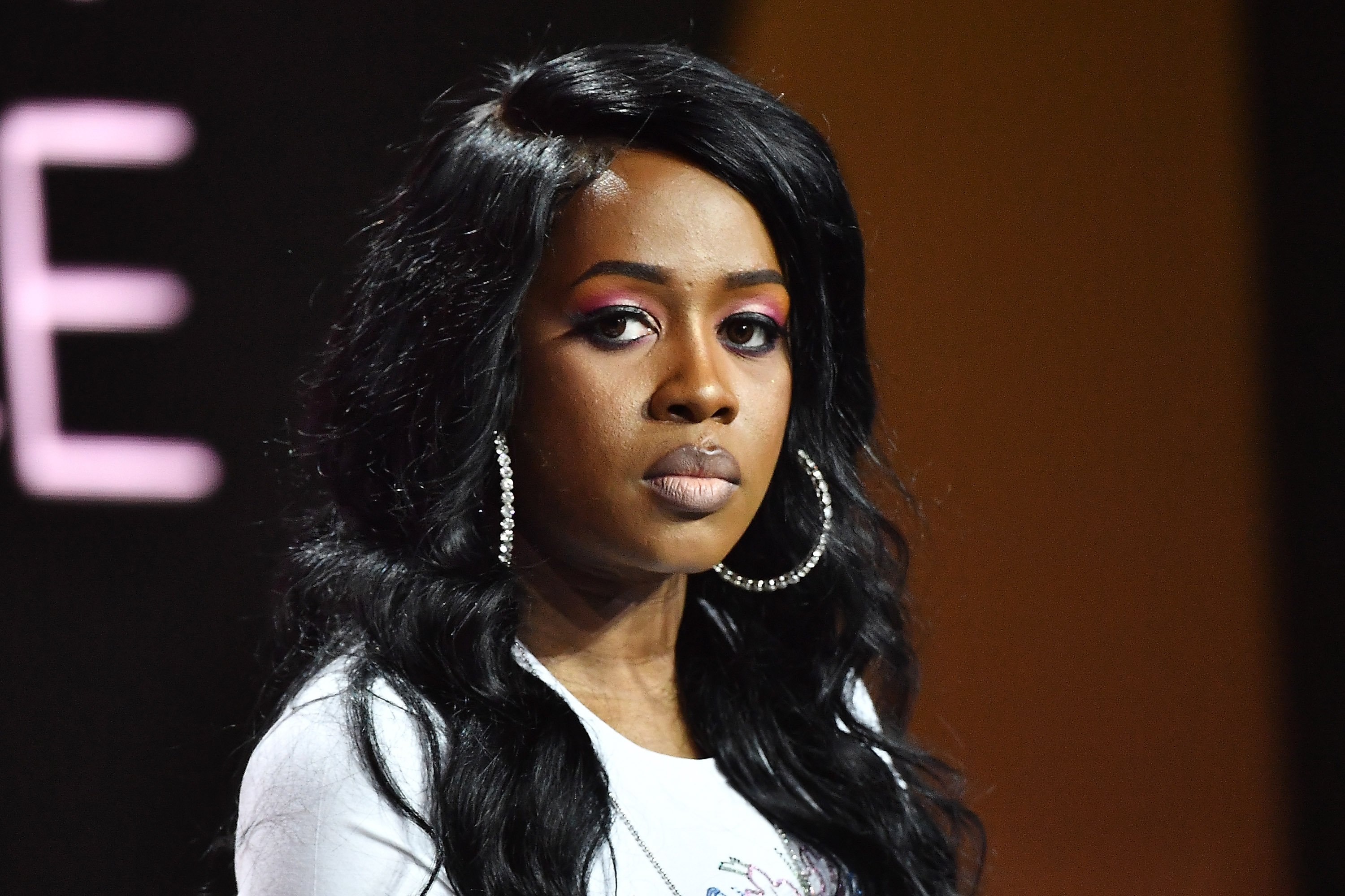 Remy Ma at the 2018 Essence Festival at Ernest N. Morial Convention Center on July 7, 2018 in New Orleans, Louisiana. | Source: Getty Images
The video clip featured Reminisce playing with her phone, making cute pouty faces at the phone screen as she attempts to take a selfie while saying that she is cute. Remy could be heard in the background agreeing with her daughter.
As she realized that the phone was locked, the lovable mumbled in baby talk and tried to give her mom the phone. Remy ma explained the hilarious exchange with her daughter in the caption:
"She stay pressing somebody to open they phone so she can take pics and if u not watching she'll post them on ya IG story [sic]."
Remy, a self-proclaimed "background inspector," also felt the need to justify the busy background of the room that was full of clothes and storage bins. She clarified that the couple is still in the process of packing.
Fans and friends took to the comments section to express their amusement. Singer, Rihanna gushed, "Whaaaaatttt am I watching right now???? This kid a trip man!?" Fellow reality star Yandy Smith added, "She is EVERYTHING."
Remy, who was born Reminisce Smith, and her husband first introduced their baby to the world on national TV in an episode of the popular daytime talk show, "The Real" in February 2019, when she was nearly three months old.
The "Conceited" rapper's baby girl was nicknamed "golden child" because of the difficult journey the couple faced. After multiple fertility treatments, baby Mackie was finally conceived, and on December 18, she was welcomed into the world.
Remy and Papoose have spared no expense when providing for their first child together. The couple went all out to celebrate her first birthday by throwing her a lavish candy-themed birthday bash.
The extravaganza was fit for a princess with balloons, candy, and cake treats while spectacular custom-made cake hung from the ceiling. With "Baby Shark" playing on the speaker, the birthday girl and her friends had a jolly time.
Now that baby Reminisce is growing, and the couple hopes to expand their family with another baby soon. A previous statement from Papoose, whose real name is Shemele Mackie, gave the impression that Remy was already pregnant.
However, the rapper later clarified that although the couple had started the process for IVF, they had put the plans on hold in the meantime. However, he did reveal that they already had the embryo and their next child would be a boy.
Please fill in your e-mail so we can share with you our top stories!