Marjorie Harvey Makes Fans' Hearts Go Wild as She Flaunts Her Model Figure in a Winter Jumpsuit
Talk show host Steve Harvey's wife Marjorie Harvey recently sent hearts racing while flaunting her astonishing model figure in an orange winter jumpsuit. 
At 55, Marjorie Harvey amazingly possesses a body women half her age envy. And to make things even sweeter, she has an impeccable fashion style that complements her fabulous body.
And both of these attributes have been on full display during Marjorie's most recent vacation trip, which has been well-documented on her Instagram page.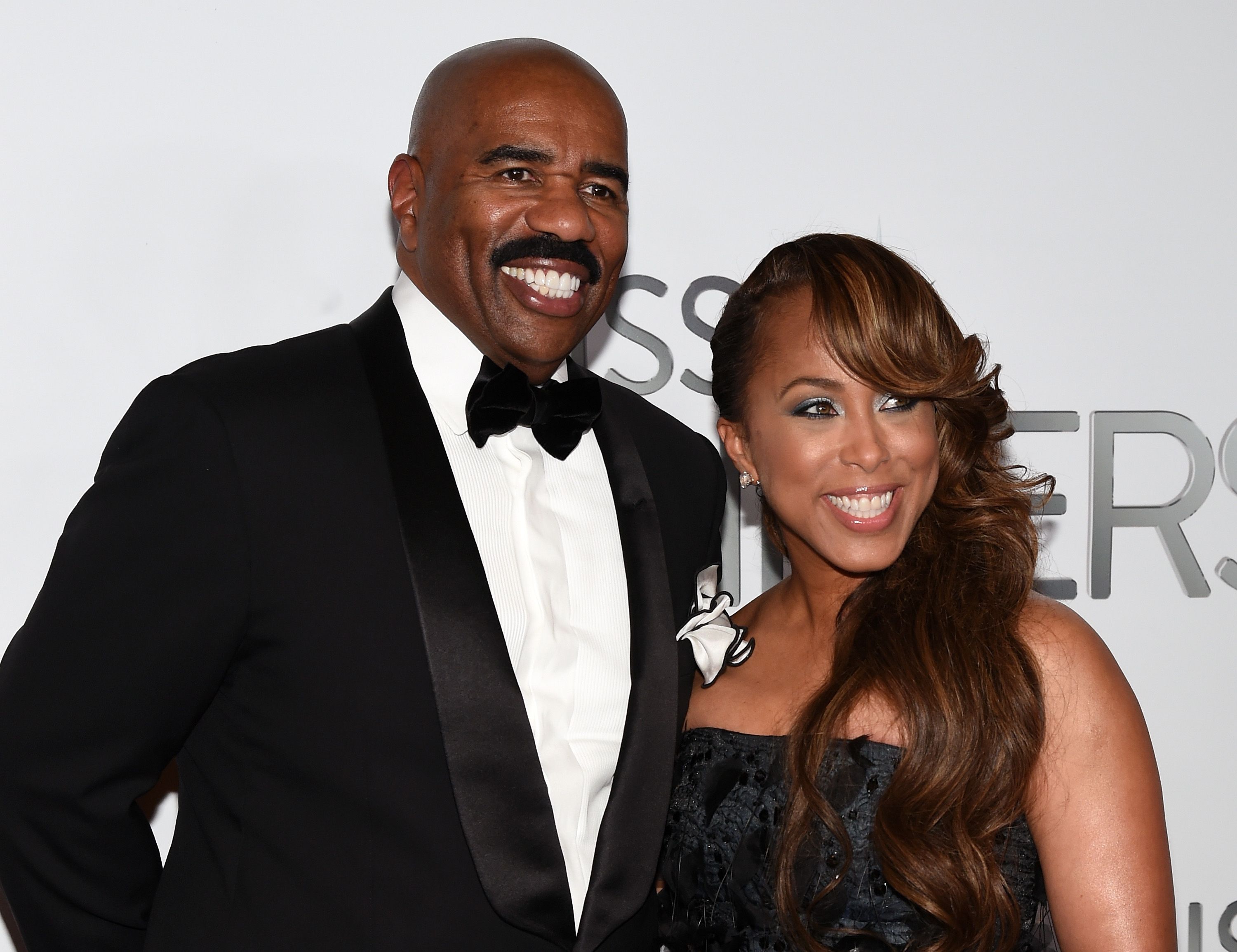 The fashion enthusiast recently sent hearts racing as she took to her Instagram page to share a montage of pictures and videos that captured her having fun in the snow while ice karting.
In the pictures, Marjorie flaunts her impressive model figure in a fitted orange jumpsuit, which is slightly zipped down to reveal some cleavage. She finishes off the look with ankle-length winter boots and a colorful helmet. She shared the images alongside the caption:
"Ice karting on the lake today."
The slideshow also featured a photo of Marjorie posing beside the ice kart. And in another photo, she can be seen posing inside the kart with her helmet covered like she was primed for a race.
Shortly after, Marjorie shared another post that featured a short video that captured the 55-year-old businesswoman expertly racing through the snow in the ice kart.
Steve adopted Marjorie's three children, Morgan, Jason, and Lori, from her previous marriage.
The post has already garnered more than 400 hundred comments in barely a few hours, with most commenters expressing admiration for Marjorie's beauty.
While Marjorie has impressively become one of the leading women in fashion within Hollywood over the last few years, she remains best known to many for her loving marriage to media mogul Steve Harvey. 
The two first met in 1990 during one of Steve's Memphis performances. Even though the two felt an instant connection at the time, it took 17 years before the two eventually tied the knot.
Following their marriage in 2007, Steve adopted Marjorie's three children, Morgan, Jason, and Lori, from her previous marriage, and they all took up his name.
Steve has also fathered four children, Brandi, Karli, Broderick, and Wynton, from his previous two marriages. And despite meeting initial resistance from their children, the couple has been able to build a closely-knit blended family. 
Nowadays, the couple is living their best life, and in the 13 years of their marriage, they have mostly avoided any controversy on their way to becoming the perfect vacation buddies.
It is quite impressive that despite Marjorie's globe-trotting, she still finds enough time to focus on things and people closest to her heart, especially her husband, Steve.