Glimpse at Meghan Markle and Prince Harry's Baby Archie's Major Milestones So Far
Prince Harry and Meghan Markle's adorable baby boy Archie turns two years old on May 6, but the toddler has already celebrated many major milestones. Here's a glimpse into his life so far.
Prince Harry and Meghan Markle delighted fans worldwide with the recent announcement that they are expecting a second child. The timing couldn't be more perfect since their first child, Archie, is growing fast and may be ready to be a big brother.
The royals welcomed baby Archie Harrison Mountbatten-Windsor on May 6, 2019, and as his second birthday draws nearer, it's time to take a look at his significant milestones so far.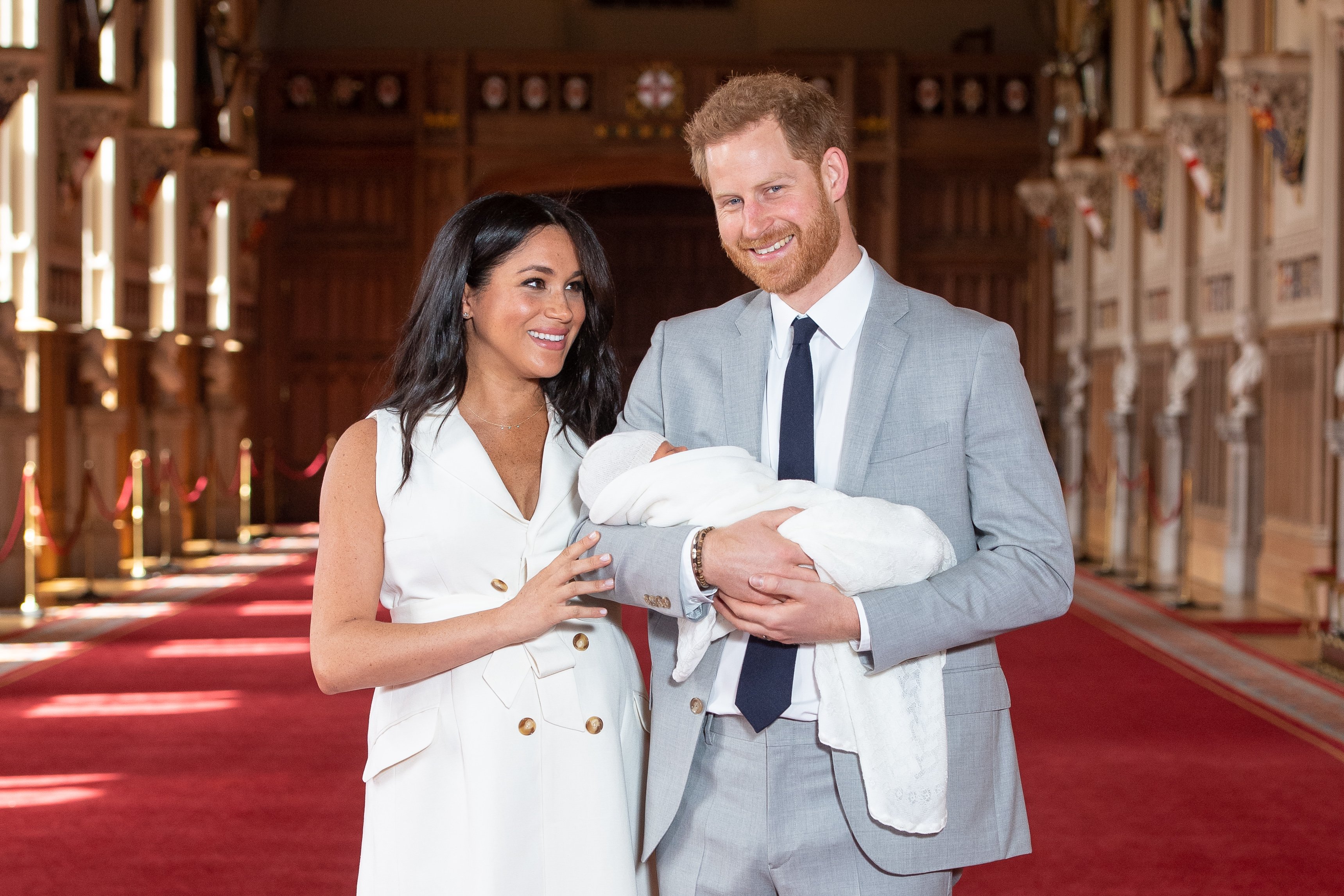 INTRODUCING BABY ARCHIE
The Duke and Duchess of Sussex couldn't be happier to be new parents and introduced their adorable baby boy to the world just two days after his birth on May 8.
On the same day, Archie met his great grandparents, Queen Elizabeth II and Prince Phillip. His maternal grandmother, Doria Ragland, was also present for Archie's first family photo.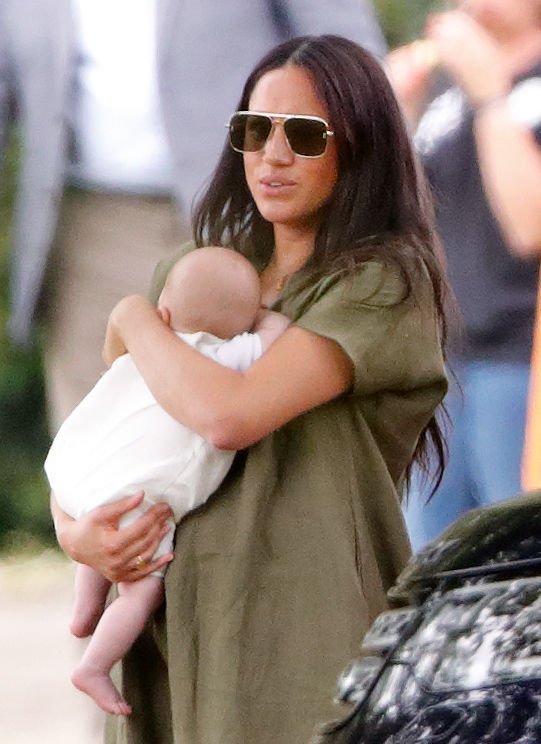 ARCHIE AND THE OUTDOORS
Exactly two months after his birth on July 6, baby Archie had his royal christening, and after that, he was ready to start his adventurous life and take over the great outdoors.
For his first public outing, Archie joined his royal family at The King Power Royal Charity Polo Day. He enjoyed a playdate with his cousins, Prince George, 7, Princess Charlotte, 5, and Prince Louis of Cambridge, 2.
ARCHIE'S FIRST-EVER ROYAL TOUR
After conquering the local outdoors, Archie was ready to see the world so Prince Harry and Meghan took the red-haired cutie on his first royal tour to Cape Town, South Africa.
Clearly, Archbishop Desmond Tutu, a Nobel Peace Prize winner, made quite an impression on the young royal who was pictured flashing a big excited smile upon their first meeting.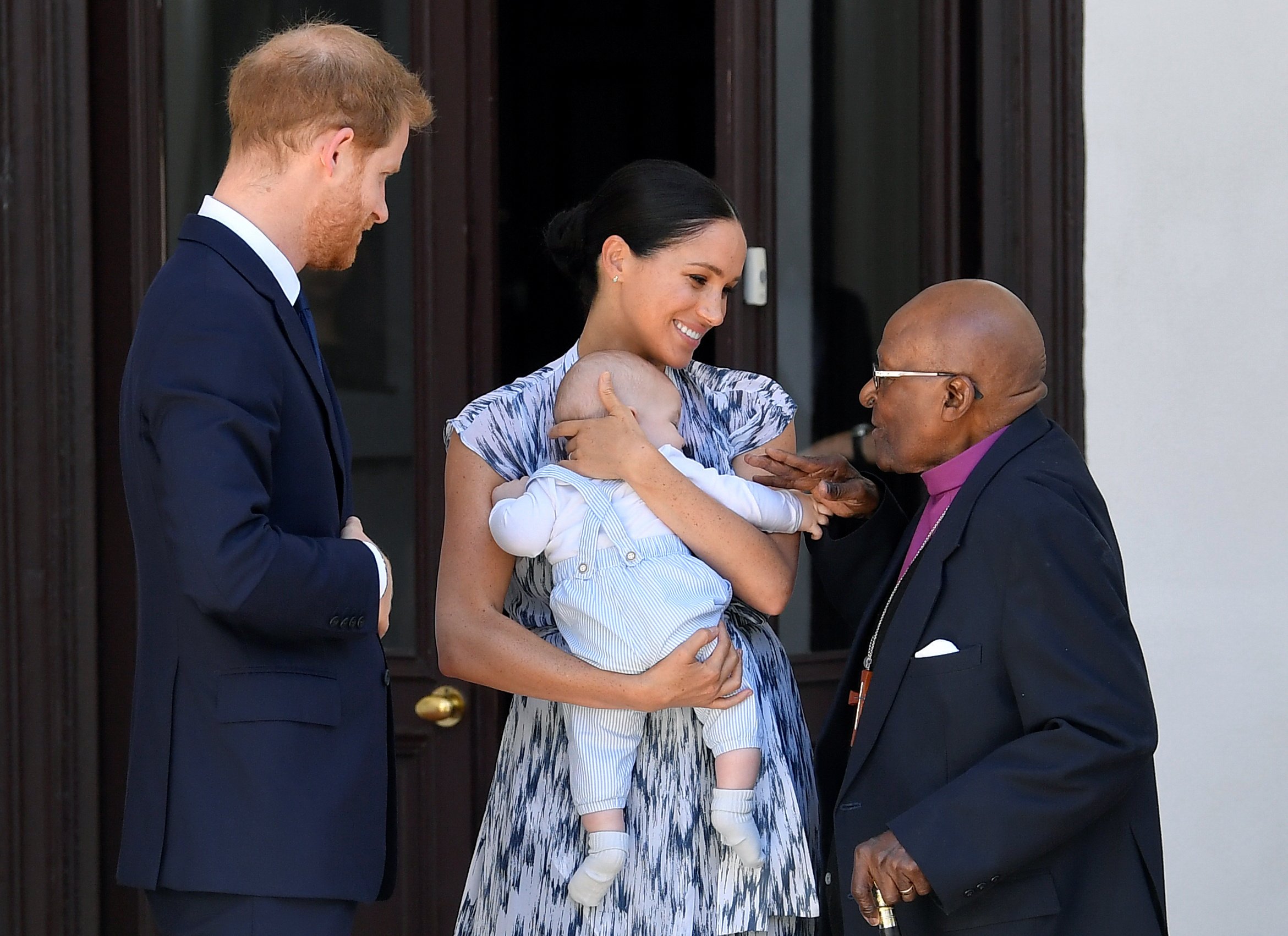 GROWING DEVELOPMENTS
By the time baby Archie was seven months old, he had already celebrated many milestones in his physical development. He could already sit unassisted for a few seconds and was trying to talk and had two visible little teeth.
Prince Harry and Meghan were also relieved that the energetic boy was sleeping through the night. A milestone that any parent looks forward to after having a baby.
ARCHIE MOVES TO AMERICA
After spending Christmas in Canada, it was clear that Archie was accustomed to new places, so the move to the U.S. only provided him with more adventures. 
Prince Harry and Meghan's new Santa Barbara home provided lots of space for him to explore. Archie spent his energy learning to swim and running around in the couple's garden.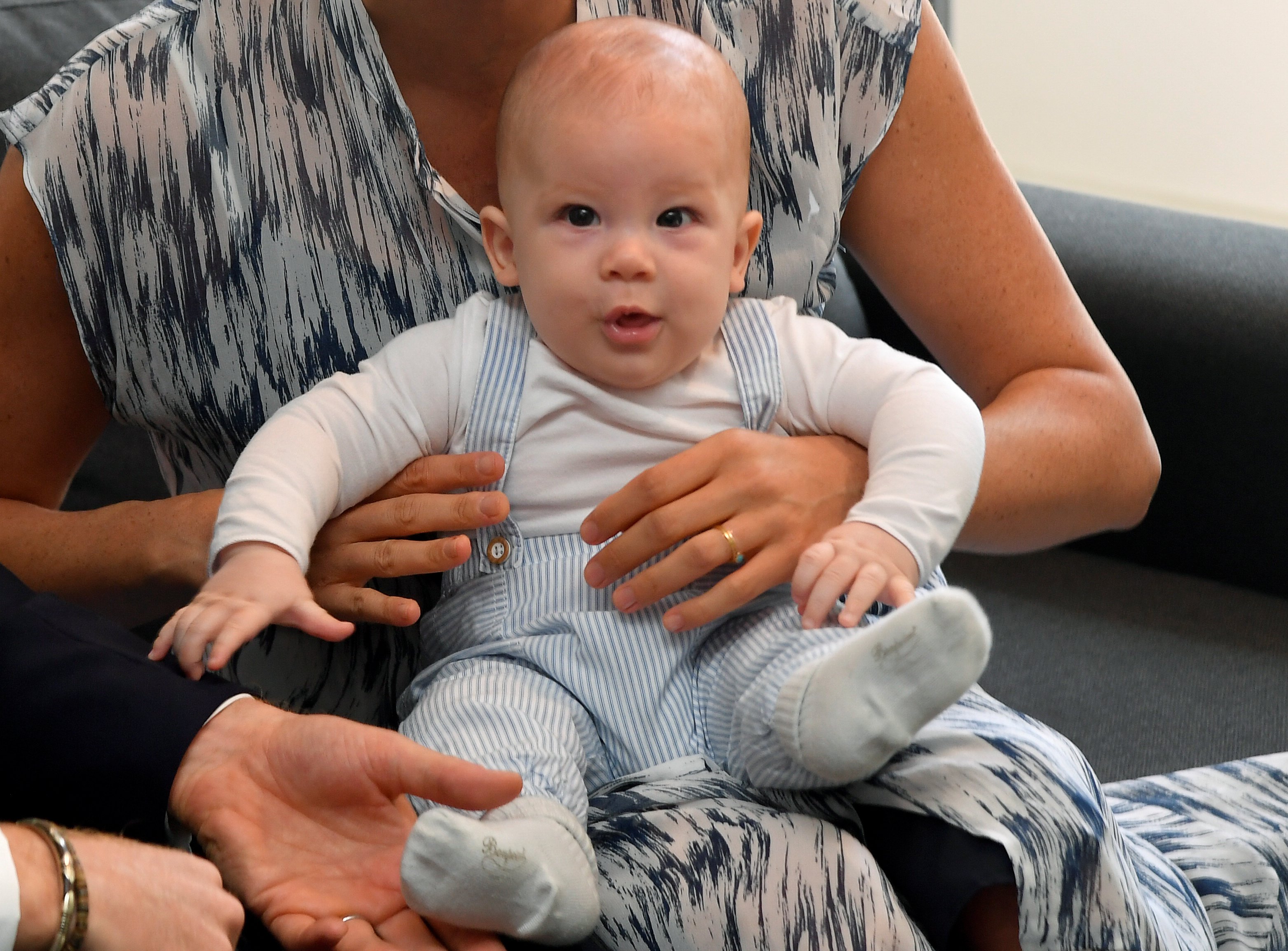 ARCHIE THE TALKATIVE ROYAL BABY
Now that Archie is fast approaching his second birthday, he's reportedly become more active and talkative. The adorable boy was even featured in a cameo on his parents' podcast.
Fans heard Archie speaking for the first time in December when he wished fans a happy New Year on the couple's "Archewell Audio" podcast.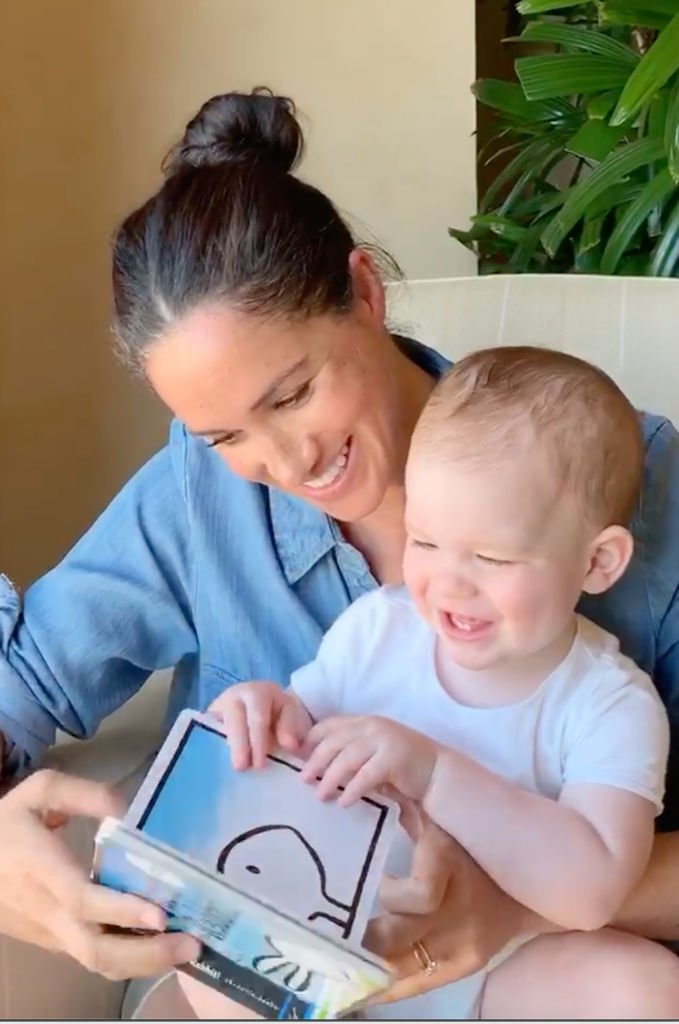 ARCHIE'S FUTURE
Following Prince Harry and Megan's surprise Valentine's Day announcement, Archie has a new milestone to look forward to when he becomes a big brother to the couple's second child.
However, as Archie continues to cruise through these childhood milestones, his father is dedicated to making sure that the young royal grows up in a world that is worth living and filled with possibilities and opportunities.