Beloved Radio Icon Rush Limbaugh Passes Away — Wife Announces Death during His Radio Show
Radio host Rush Limbaugh's death was announced by his wife on his show this week. She revealed that he'd passed away this month after a short battle with lung cancer.
On Wednesday morning, February 17, 2021, Kathryn Limbaugh took over her husband, Rush Limbaugh's radio show, to share some heartbreaking news. She revealed she'd lost him at the age of 70.
In January 2020, Rush was diagnosed with lung cancer, and in recent days before his death, he had been off-air. Last December, he spoke openly about his diagnosis, sharing how it had shocked him.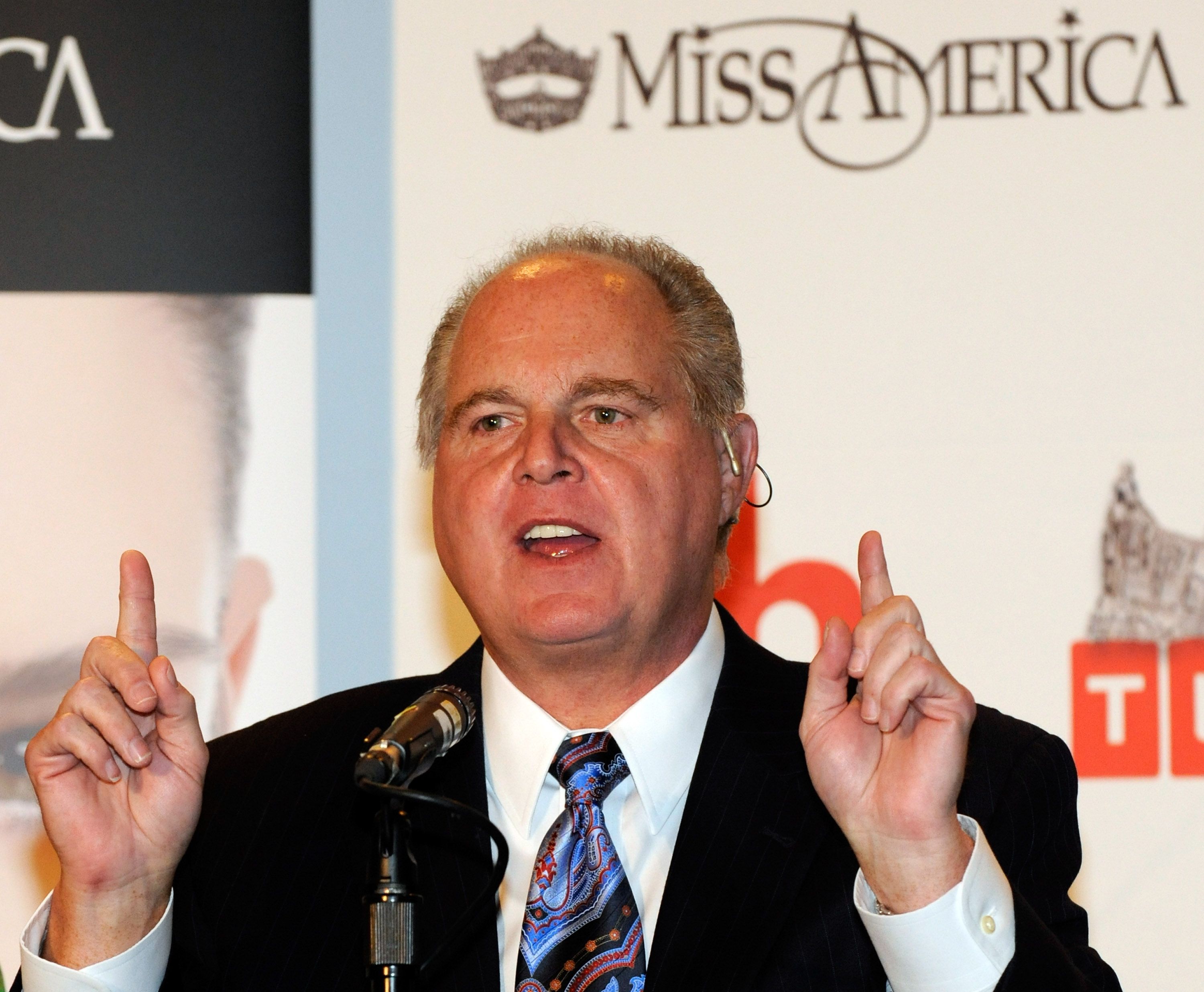 He confessed on his show that he was in denial about it for at least a week. The host also revealed that doctors hadn't expected him to make it until October, November, or December that same year.
He admitted that he was having issues on that day but was also feeling quite good. The religious television personality noted how God was with him and that He knew the show was important to him.
I send my heartfelt condolences to the family of Rush Limbaugh. He was a great friend of Israel and he stood by us through thick and thin, always firm, never wavering. We shall miss him dearly.

— Benjamin Netanyahu (@netanyahu) February 18, 2021
This week, his wife was heard over the airwaves making her announcement about his death. She confessed that she also wished he was the one behind the microphone instead of her.  
Kathryn revealed that her husband had hosted the show for more than three decades. She explained how he'd cherished his loyal listeners and looked forward to each episode.
'He stood by us through thick and thin... great friend of Israel': Netanyahu extends condolences to Rush Limbaugh's familyhttps://t.co/WU3GWBLcn5

— avi scharf (@avischarf) February 18, 2021
Rush's widow then shared the sad news that her husband died due to stage 4 lung cancer complications. She opened up further about the grief of losing someone you love, stating:
"As so many of you know, losing a loved one is terribly difficult — even more so when that loved one is larger than life."
Melania Trump Calls Rush Limbaugh A 'Fearless American Patriot' Following His Death https://t.co/f1hLjNWeTH

— Daily Caller (@DailyCaller) February 18, 2021
Rush hosted his last "The Rush Limbaugh Show" episode on December 23, 2020. At the time, he'd confessed that his listeners had meant to him and his family more than they would ever know.
Former President Donald Trump shared that he last spoke to the host "three or four days ago."
He also anticipated the coming future by noting that the day would come where he wouldn't be able to host his show any longer. The star had announced in October 2020 that his diagnosis was terminal.
Former President Donald Trump mourned and paid tribute to Rush in a phone interview with Fox News' on Wednesday. He shared that he last spoke to the host "three or four days ago."
Trump noted how courageous Rush had been as he fought his diagnosis but that he had been extremely ill. The former president revealed that he first met the late star in 2016 after starting his presidential campaign.