Check Out Fantasia Barrino's Growing Baby Bump as She Works Out in a Red T-Shirt & Leggings
Heavily pregnant, Fantasia Barrino is back in the gym. The "American Idol" alum took to Instagram to show off her workout routine while rocking a red T-shirt advertising her talk show.
Grammy Award-winning singer and actress Fantasia Barrino and her husband, Kendall Taylor, are expecting their first child together. This will be the "American Idol" season three winner's third child.
In preparation for her new baby, the singer decided to get back in the gym and work on herself again. She shared her first workout session on her Instagram story.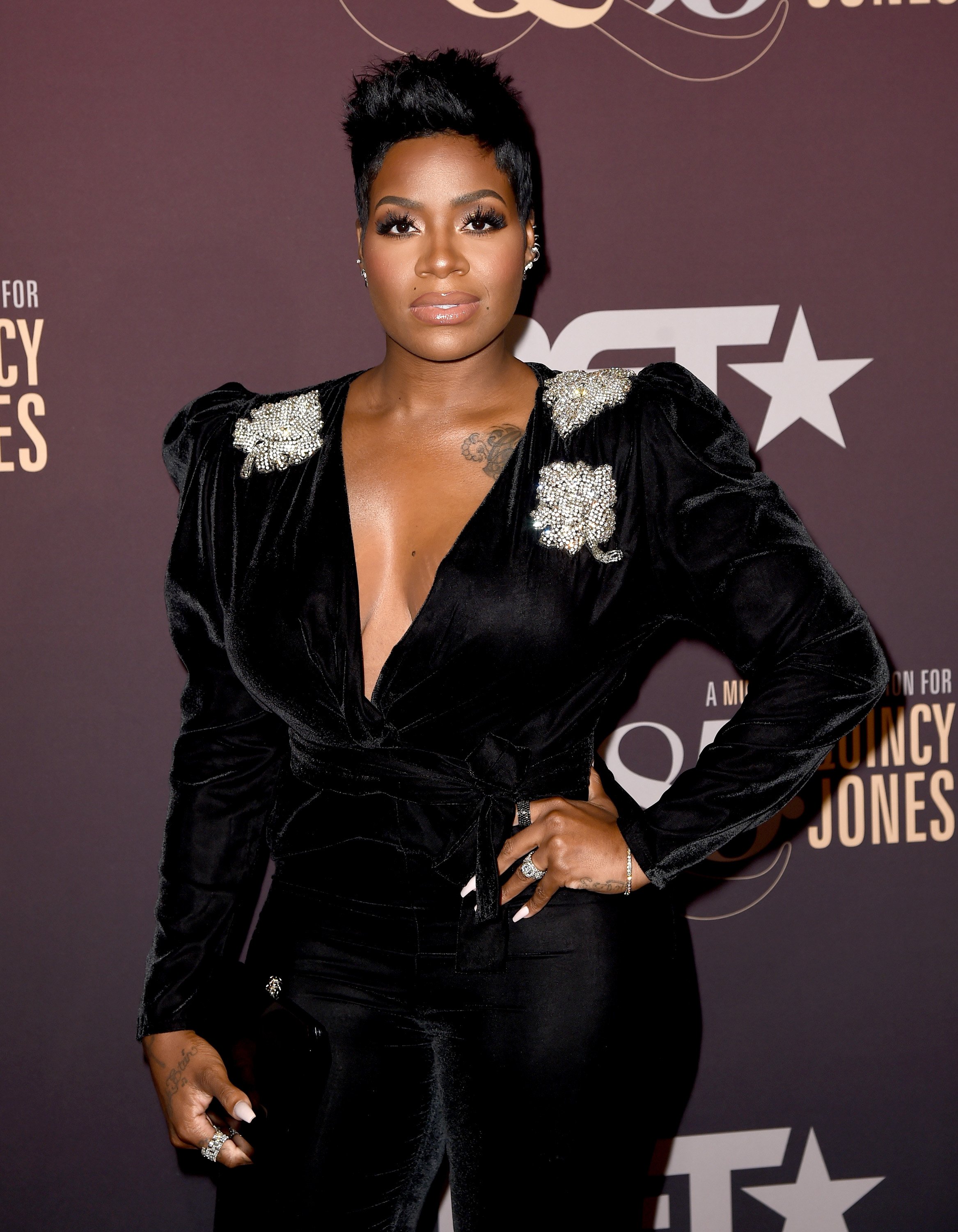 In her video clip, Barrino revealed that it was her first time back in the gym in months and that her knee was giving her problems, so losing weight would alleviate the pain. She captioned:
"I had to get back in the Game. It's good for me [in] so many ways."
GETTING BACK TO THE GYM
For her first workout session, Barrino rocked a red T-shirt advertising the "Taylor Talks" show she hosts with her husband. She paired it with black leggings, matching black sneakers, a Nike hat, and a black face mask.
In another video clip, the "I Believe" singer's trainer, who also wore a mask, assisted her as she exercised on a stationary bike and used an elastic band to work on her legs.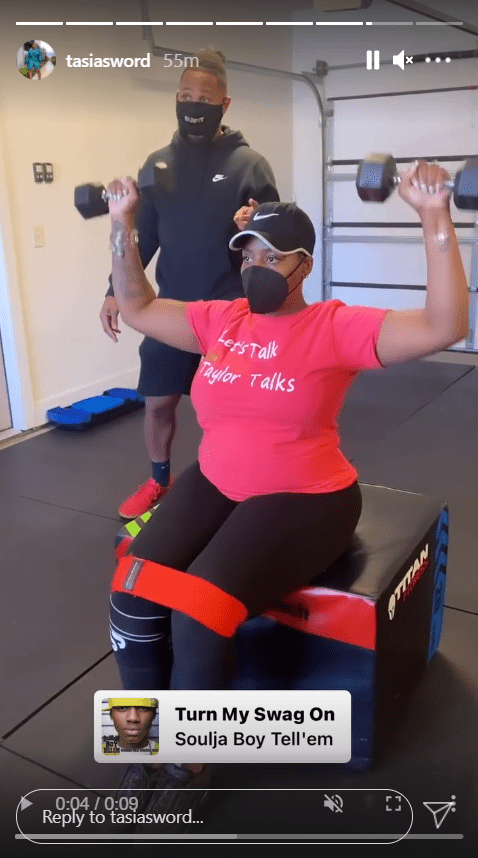 Barrino's routine also included a back and shoulder workout using dumbbells and bands. The singer showed how energetic she felt by accompanying her video clips with motivational music like Kanye West's "The New Workout Plan."
The "Truth Is" singer also admitted that she wanted to stay fit so that her post-baby snapback would not be so difficult. Barrino, whose dramatic weight loss made headlines in 2017, knows that putting in the work will guarantee the results.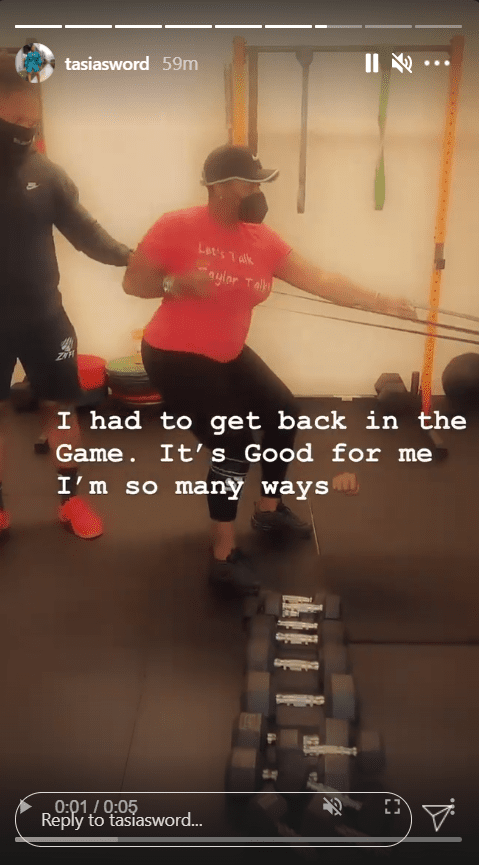 BARRINO'S GENDER REVEAL PARTY
However, at the moment, Barrino's primary focus is on staying healthy for her miracle baby, whom she conceived naturally after three years of trying. On January 6, she revealed the gender of her baby.
The "Lose To Win" singer invited her fans to watch the thrilling gender reveal party that featured balloons and hot pink fireworks announcing that she was expecting a baby girl.
BARRINO'S KIDS
Barrino is already a mom to a 19-year-old daughter, Zion Quari, who she welcomed when she was only 17 years old. Zion was just two-years-old when the singer auditioned and eventually won in season three of "American Idol."
Years later, "The Color Purple" actress welcomed her second child, Dallas Xavier, 9, from her controversial relationship with Antwaun Cook. Taylor also has a son, Treyshaun, from a previous relationship.