Christopher Pennock, 'Dark Shadows' and 'General Hospital' Actor, Dies at Age 76
Christopher Pennock, the actor from "General Hospital" and "Dark Shadows," has died at 76, as confirmed by the show's Facebook page. 
"Dark Shadows" actor Christopher Pennock passed away on February 12, at the age of 76. The Dark Shadows News Page confirmed his passing on Facebook. 
Fans got to know and love Pennock through his characters, Gabriel Collins, John Jaeger, Cyrus Longworth, and Jeb Hawkes on "Dark Shadows."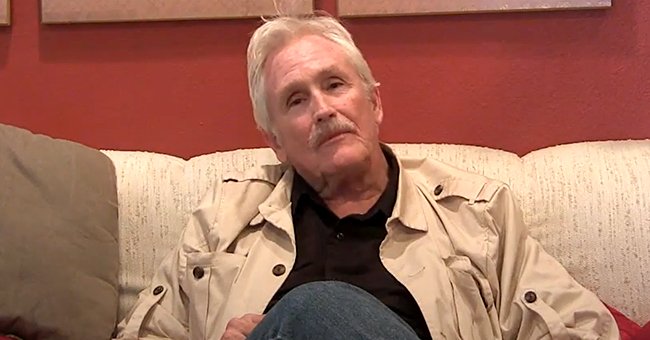 The "Dark Shadow" Facebook page shared that Pennock had been close to his fans and used the platform to stay connected to his loving fans. 
His wife, Lynn, shared her own messages for friends and family. She had shared that his passing was aligned with his Buddism beliefs as she said:
"On this first day of the Tibetan Buddhist New Year, Chris has transitioned into the pure land of Dewachen with complete enlightenment leaving only a rainbow body behind. "
People in the Dark Shadows. pic.twitter.com/taNjXTY4NO

— Dark Shadows News (@DarkShadowsNews) September 1, 2020
Pennock was a lifelong Buddist, so he definitely would have approved of his death being so connected to the Buddhist calendar. 
Pennock graduated from New York's American  Academy of Dramatic Arts. His career had started on stage, and in 1966, he was an understudy in a Broadway production of Tennessee Williams' "A Rose Tattoo."
The TV actor has a few movie credits to his name including, 1972's "Savages."
He was a part of Broadway shows in 1969 and 1971, in the productions "A Patriot for Me" and "Abelard and Heloise." Before appearing in "Dark Shadows," he was hired by Dan Curtis for a central role for another spooky show. 
The show did not do well, as it had a disappointing storyline. Fortunately, Pennock was then cast as his  Dr. Jekyll and Mr. Hyde-like character in Dark Shadows. His costar, David Selby, wrote on his blog about the late Pennock:
"His spirit and joy of life will be with me and all those who were lucky to cross his path."
Nancy Barrett and Chris Pennock take part in a playful candid photoshoot on set during Night of #DarkShadows. We were sad to bring news of Chris' death yesterday at the age of 76. pic.twitter.com/kYXIzrmfAX

— Dark Shadows News (@DarkShadowsNews) February 13, 2021
Besides his successful career in the "Dark Shadows" franchise, Pennock appeared in a few other daytime shows including, "General Hospital," "Melrose Place," and "Baywatch," to name a few. 
The TV actor has a few movie credits to his name including, 1972's "Savages,"  a 1978 movie called "California Suite," and "Frances," which was released in 1982.
Working with Chris was an absolute joy. #RIP #ChristopherPennock Dies: 'Dark Shadows', 'General Hospital' Actor Was 76 https://t.co/PlXOpx7Zvl via @Deadline

— Elyse Ashton (@ElyseAshton1) February 18, 2021
His other costar, Kathryn Leigh Scott, shared condolences for her late college. She wrote on Facebook that he would always be in her heart. 
Scott and Lara Parker, who are alums from the show and the feature films, shared their experiences working with director Dan Curtis and onset during an interview with Closer.