People: 'Selling Sunset's Christine Quinn Expecting Her First Child
"Selling Sunset" star Christine Quinn is pregnant! The real estate broker confirms she is expecting her first child with her husband, Christian Richard. The blonde has previously spoken of her love for kids and wanting to have boys. 
Christine Quinn has confirmed to "People" that she is pregnant with her first child, with her husband, Christian Richard. Quinn says she envisioned herself becoming a mother and incorporated this desire into her daily meditation sessions. 
Quinn, 32, was spotted in West Hollywood on Wednesday wearing a black crop top which revealed the makings of a tiny baby bump. She'd paired it with green tights and black stiletto heels.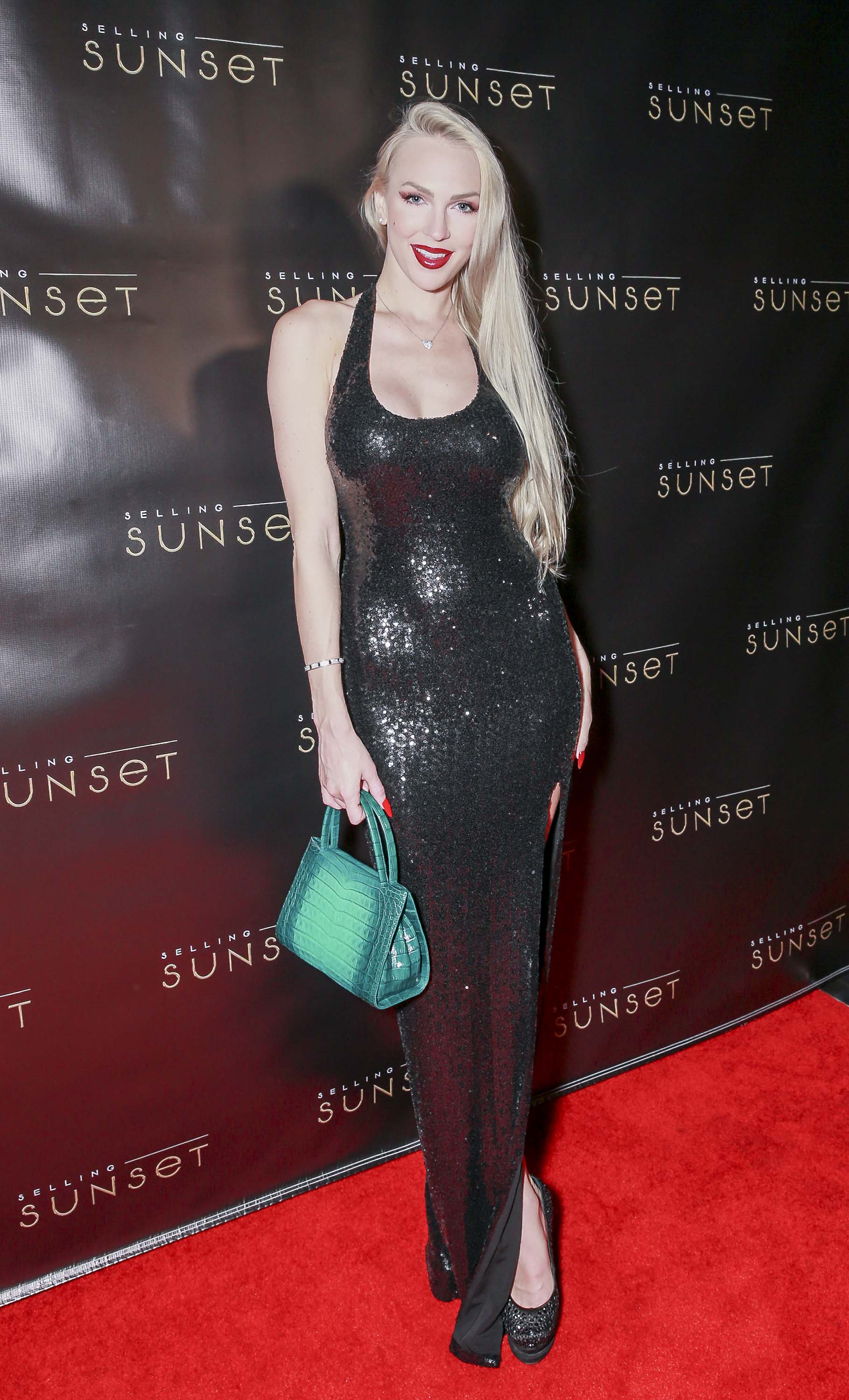 The former model spoke about the baby moving around in her tummy during the nighttime, adding her cravings have her reaching for Pizza, fresh fruit, and Dr. Pepper. The mom-to-be added:
"We are so grateful to be expecting our first child. I'm so ready for what this next chapter holds and cannot wait to be a mom!"
The Reality TV star, who is reportedly 3 months along, also spoke of her belief that her pregnancy had been manifested, given that she and Richard had spoken about starting a family in 2021.
Quinn stunned in a magnificent black sheer dress when she married businessman Richard, 41 secretly, in a televised wedding on the Netflix series in December 2019. It was only 8 months later that she shared photos of her wedding day. 
Quinn met Richard through a friend.
The ceremony took place in L.A. and was themed in the fashion of a gothic winter wonderland. Quinn described her theme to "People" as having an evil twist. 
Following her nuptials, Quinn told "Metro" that even though she looked forward to spending time traveling the world with her husband, she was also really looking forward to starting a family, saying at the time: 
'I would love two boys. I can't even imagine, like, trying to tame a little Christine." 
Quinn has previously spoken about being similar to her husband in all the important ways, saying that they were both creatives, business-minded, and lived life according to their own set of rules. 
Quinn met Richard through a friend of hers who thought she might hit it off with him, following what had been an unsuccessful date between herself and Richard. The friend added that Richard happened to be property hunting at the time. 
According to "Global Property Asset Management, Inc," Richard built his wealth as the former CEO of "Foodler," a food delivery app. He purchased Quinn's dream home for $5 million, which the couple now lives in. 
After two successful seasons on "Selling Sunset," Quinn has mentioned a desire to move on to the next phase of her life after one more season on the show. Her expanding family might be the catalyst that leads to her making that decision. 
As much as Quinn loves real estate (and believes herself to be excellent at it), she wants to do more and share more of her talents with the world.