LeBron James Reveals His Custom Portrait Showing Nipsey Hussle & Kobe Bryant in Laurel Wreaths
NBA icon LeBron James unveiled the new paintings he put up in his mansion and many hearts warmed up to see the images of late basketball legend Kobe Bryant and music star Nipsey Hussle.
LeBron James has revealed the new piece of art he acquired, and Instagram fans could not help the rush of admiration. James shared a few snapshots showing off his painting adorning the walls of his mansion.
The star has late rap artist Nipsey Hussle and NBA legend Kobe Bryant painted in the frame channeling an ancient Greek style and a look similar to that of the immortalized Roman general, Julius Caesar.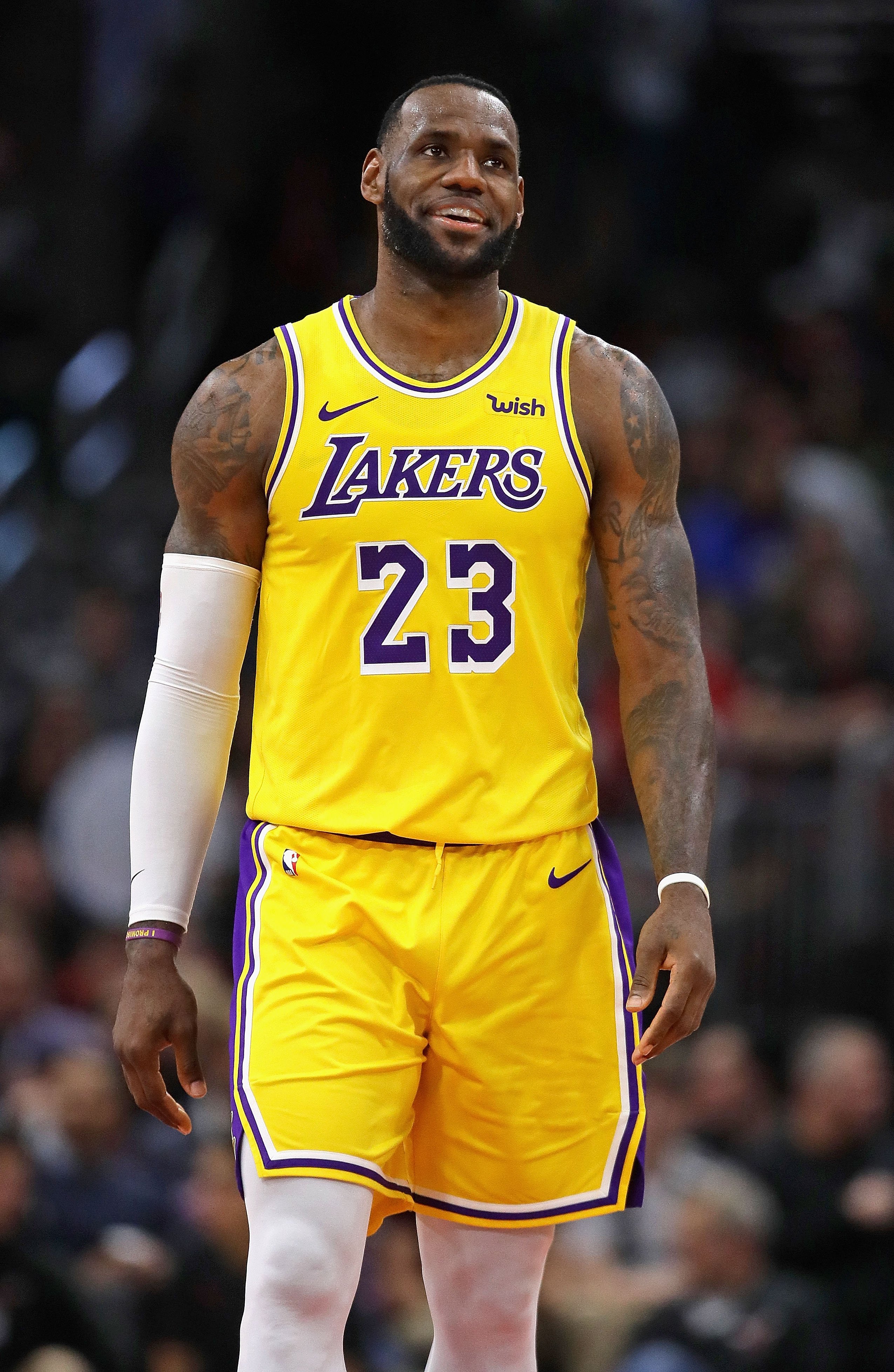 The pencil-like painting was made such that Hussle and Bryant faced each other, looking as evergreen as they did while alive. The duo each had a golden laurel wreath on their heads.
James also featured in the snapshot rocking a long-sleeved shirt, grey cargo pants, a face cap, and patterned sneakers. The sports star had his head bowed in the first photo. He captioned the post:
"Wit me every single day when walking by hallways…Continues to love on! #Legends never die…"
James' tribute painting to star rapper Nipsey Hussle comes almost two years after the star was shot dead in front of his clothing store in Los Angeles. Following the incident, the man behind his death was identified as Eric Holder. 
Holder was charged with one count of murder, two counts of attempted murder, and a case of felony. Nipsey's lover, Lauren London, and some NBA stars like JR Smith have also immortalized his memories by getting tattoos of him on their body.
Last month, James weighed in on Bryant's "legends never die" mantra. The NBA champion explained that he and his Los Angeles Lakers teammates see Bryant in everything they do on the basketball court.
Bryant retired in grand style in 2016, playing his last game with the Lakers against Utah Jazz and winning.
During their last game with the Chicago Bulls that ended in a 101-90 win, James shared that they wore Bryant's Black Mamba jersey, and his legacy resonated in their minds.
He noted that there were some significant symbols connected to Bryant, which they try to uphold. Outside James's take about Bryant's legacy, many NBA stars who came after the late player viewed him as an influence on their NBA dreams.
Stars like DeMar DeRozan, Kyrie Irving, and Jamal Murray drew inspiration from Bryant's NBA beginnings and success story. In his lifetime, Kobe Bryant was the winner of five NBA championships and the 2008 MVP.
It all started when he was the 13th pick in the 1996 NBA draft, and he joined the Charlotte Hornets at the time. The star soon joined the Los Angeles Lakers, and in his second season with the team, he became the youngest All-Star in the NBA at the age of 19.
He and fellow star Shaquille O'Neal teamed up, bringing three NBA titles to the Lakers. Bryant retired in grand style in 2016, playing his last game with the Lakers against the Utah Jazz and winning.
On January 26, 2020, Bryant boarded a Sikorsky S-76 helicopter that crashed in Calabasas, California, killing him, his daughter, Gianna, and seven others.