NFL Star Vincent Jackson May Have Suffered from Alcoholism before His Death at 38, Sheriff Says
New findings have come to light in the case of late NFL star Vincent Jackson's demise— the 38-year-old may have suffered from alcoholism and more prior to his death. 
New discoveries have been made by the Hillsborough County Sheriff's Office concerning Vincent Jackson's sudden demise. The NFL star was found dead on February 15 in the room he lodged in at the Homewood Suites in Brandon, Florida.
Jackson was famous as a wide receiver who played for the San Diego Chargers and afterward the Tampa Bay Buccaneers before he finally retired in 2018.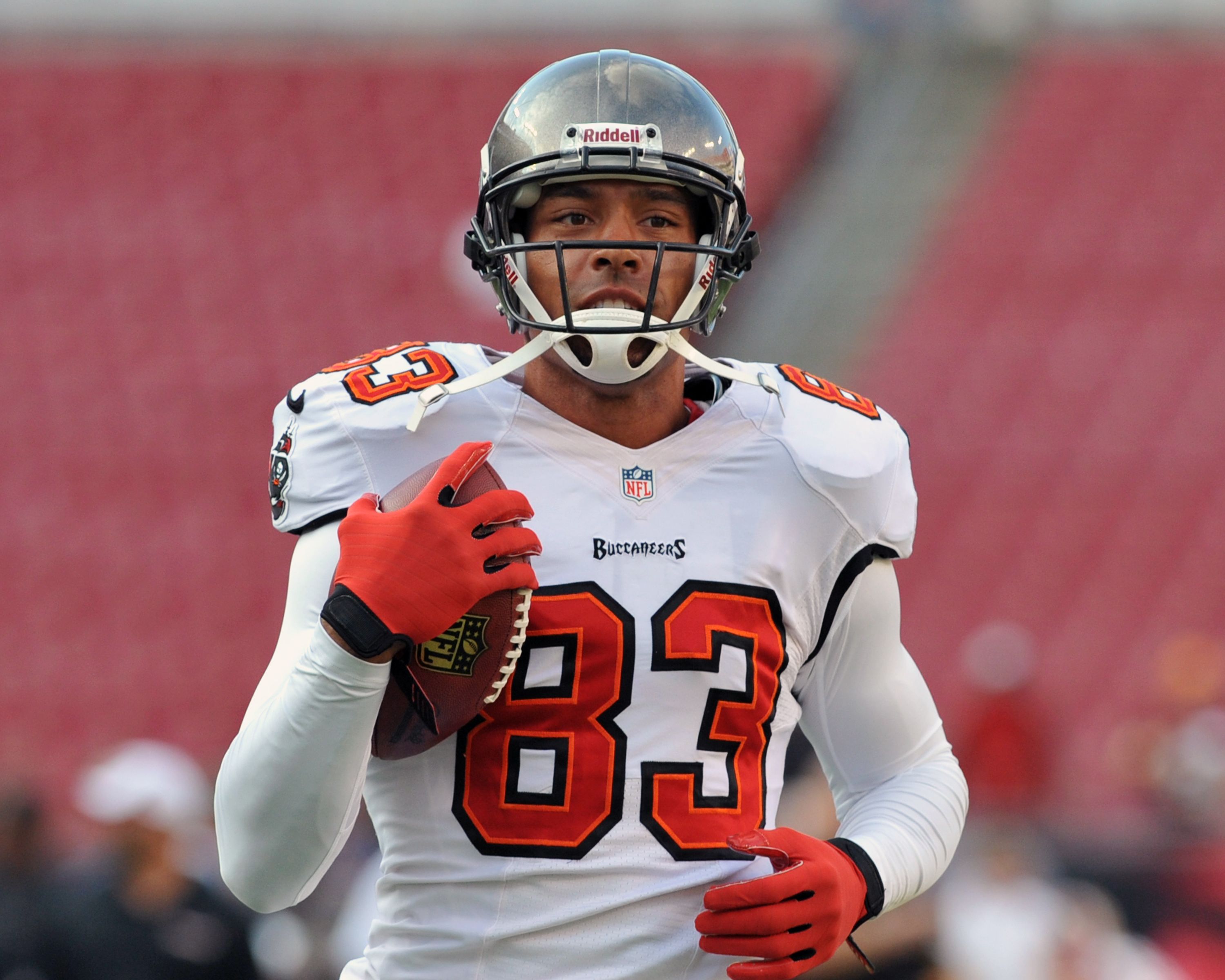 After news of the death went public, the Hillsborough County Sheriff's Office announced on Facebook that they would be investigating the death. 
According to hotel staff, the late Jackson checked into a room in the hotel on January 11, and there he remained until the time of his demise on February 15. 
This could be considered weird behavior, especially since the former receiver has a lovely wife with three beautiful children living in a luxurious $3.5 million mansion located in the Palma Ceia Golf and Country Club.  
His family initially reported him missing on Wednesday, and two days later, deputies tracked him down to the hotel, got an audience with him, and canceled the missing person case. He died days later. 
He kept his ties to the military close to his heart.
Rest in peace, Vincent Jackson. 🙏 pic.twitter.com/ik3GYZjQDr

— Tampa Bay Buccaneers (@Buccaneers) February 15, 2021
The police department has confirmed that there were no signs of trauma, but a cause of death is yet to be determined. According to the Sheriff's statement, Jackson's family believes he may have been suffering from chronic alcoholism.
They also think he suffers from chronic traumatic encephalopathy (CTE) as well. The illness is reportedly prevalent among NFL veterans— said to have affected the brains of 110 out of 111 late players in a 2017 study. 
BREAKING (Awful). The Hillsborough County Sheriff's Office is investigating the death of former Tampa Bay Buccaneers player Vincent Jackson. Jackson, 38, was found deceased on Monday, February 15, 2021, at the Homewood Suites located at 10240 Palm River Road in Brandon, Florida. pic.twitter.com/SOTftyGnSx

— Josh Benson (@WFLAJosh) February 15, 2021
Its symptoms include depression, emotional instability, impulsiveness, and short-term memory loss. While he may be gone, his achievements and good deeds will live on.
Jackson endeared himself to many Florida folks' hearts with his compassion and community outreach. He was also able to serve his country in his own way before passing on.
No, not as a soldier like his parents were; not all heroes carry guns; Jackson was a philanthropist. He kept his ties to the military close to his heart.
This was what spurred him on to creating JacksonInAction83— a non-profit foundation to help military families and their children. All his fans and colleagues will miss Jackson, but none will know the pain of losing him like his family.
He had a great relationship with his wife, Lindsey VanDeweghe, and was a good father to his three children. Hopefully, they can stay strong through it all. RIP Vincent Jackson!