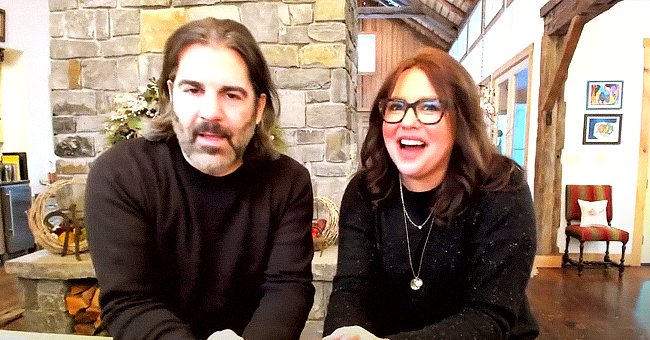 youtube.com/RachaelRayShow
Rachael Ray Gives a Glimpse inside Construction of Her House after Devastating Fire Last Summer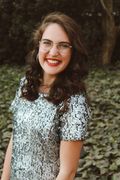 Rachael Ray has shown her fans how her home renovations are progressing after a fire burnt down most of her house last year.
Six months after her New York home suffered some serious damage due to a large fire, Rachael Ray is taking the renovations head-on and is allowing her fans to tag along on the journey.
Ray shares the home, which is located in Lake Luzerne, with her husband, John Cusimano. A chimney fire is what set their 15-year-old home alight, leaving only remains behind.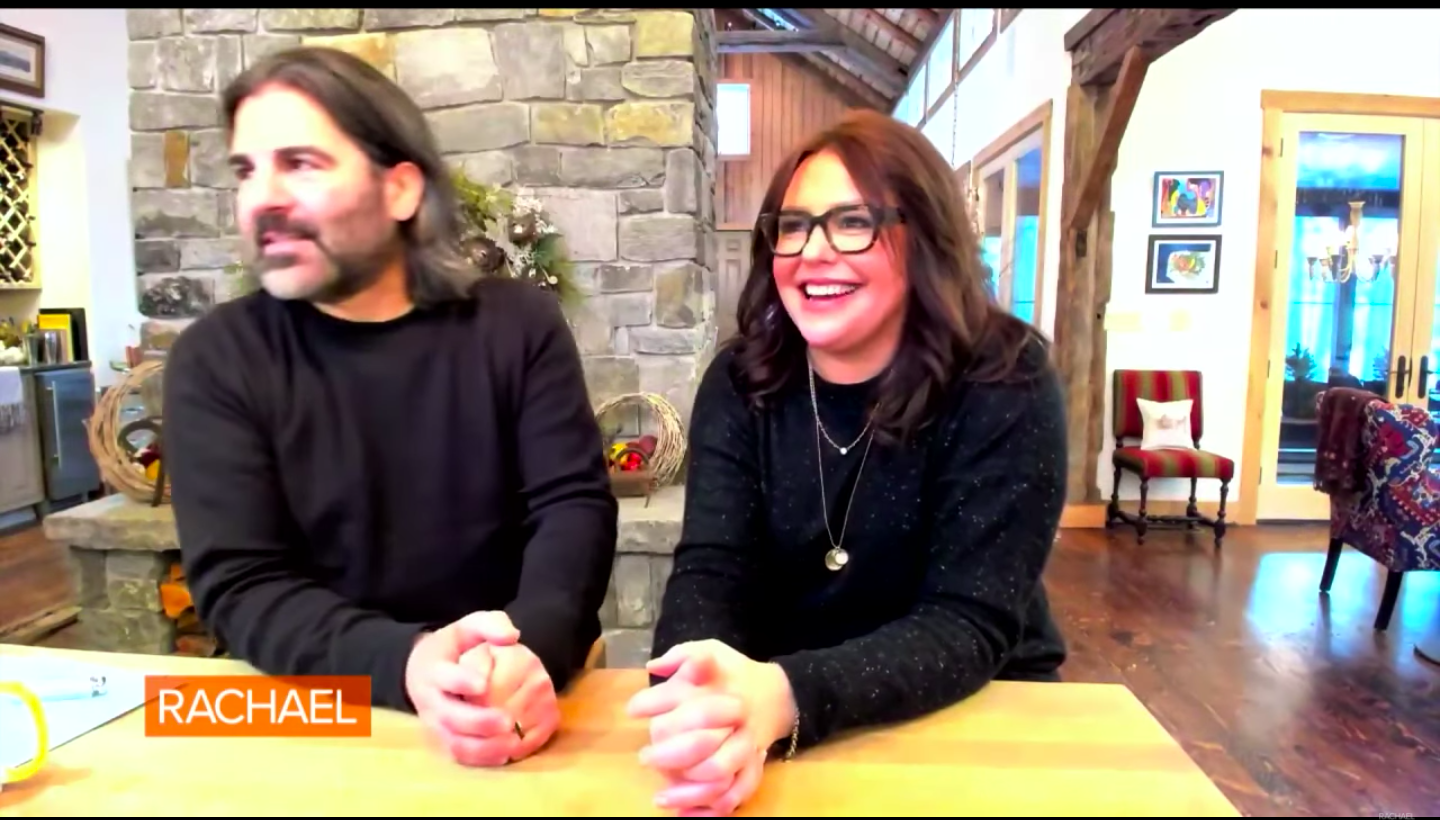 Screenshot of Rachael Ray and her husband giving an update on their home from February 18 2021 | Source: YouTube/ Rachael Ray Show
HOUSE TOUR
The celebrity chef took hold of the camera and gave her viewers a tour through their house as the renovations progressed. Significant progress has been made with the walls and roof up.
Ray thanked her fans for all of the support and kindness they have shown since the house burned down in the summer of 2020. She revealed what their plans were going forward, saying:
"I don't think we're going to go back until it's like done, done. We're going to stay down here, it was not fun."
HUMBLE ABODE
After their house was left in ruins, Ray and her husband turned to their friends Jacques and Gloria Pepin, who offered to let them stay in their guest house while they redid their home.
Ray only had time to grab her dog, leaving all of her other precious belongings and memories to burn down with her house.
Jaques Pepin is a French chef and a good friend of Ray. His artwork is seen all over the guest house, shown in a tour that Ray gave of her temporary abode, which is like a miniature version of her old home.
DEVASTATING LOSS
The loss of Ray's home was a bigger loss with greater repercussions than what was expected. With the house burning down in only an hour, there was no time for the celebrity chef to salvage anything.
Walking out with only the clothes on their back, Ray and her husband lost all of their belongings in the house, including notebooks and drawings. Ray opened up about the loss, saying:
"15 years of memories; 40 years of notebooks, drawings, thoughts, my life's work. It took about one hour for this house to come down."
ONLY THE DOG
A passer-by noted that the house was on fire and yelled from the backyard that Ray and Cusimano needed to get out. The good Samaritan had also phoned first responders who were on the scene within minutes.
Ray only had time to grab her dog, leaving all of her other precious belongings and memories to burn down with her house. There were only ruins left when the fire eventually burned out.
The new season of the celebrity chef's show will be filmed from the guesthouse with house updates featuring various episodes to keep fans involved in the renovations.
Ray has been sure to thank her fans and viewers for their ongoing support and the first responders who were there to help them quickly and make sure that everyone is okay.
Please fill in your e-mail so we can share with you our top stories!