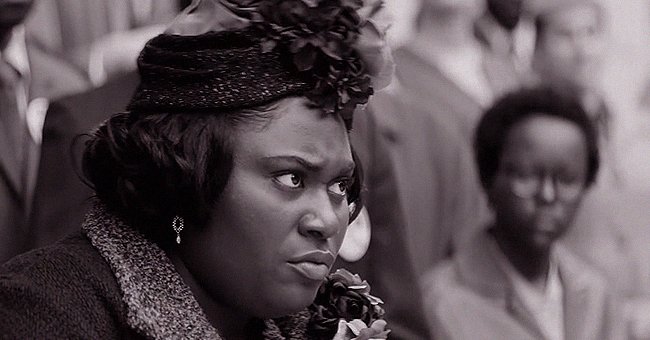 YouTube/Lifetime
Danielle Brooks Lands Lead Role in Biopic as She Transforms into Gospel Singer Mahalia Jackson
Hollywood star Danielle Brooks has bagged a pivotal role, channeling history playing gospel star and civil rights personality Mahalia Jackson in a coming biopic.
"Orange Is the New Black" actress Danielle Brooks is set to play the late renowned gospel singer and human rights activist Mahalia Jackson in an upcoming biopic.
Jackson, who died at the age of 60 in 1972, was born in New Orleans and gained widespread attention for her hit track, "Move in Up a little Higher." She did not stop there, going further to use her voice against racial issues.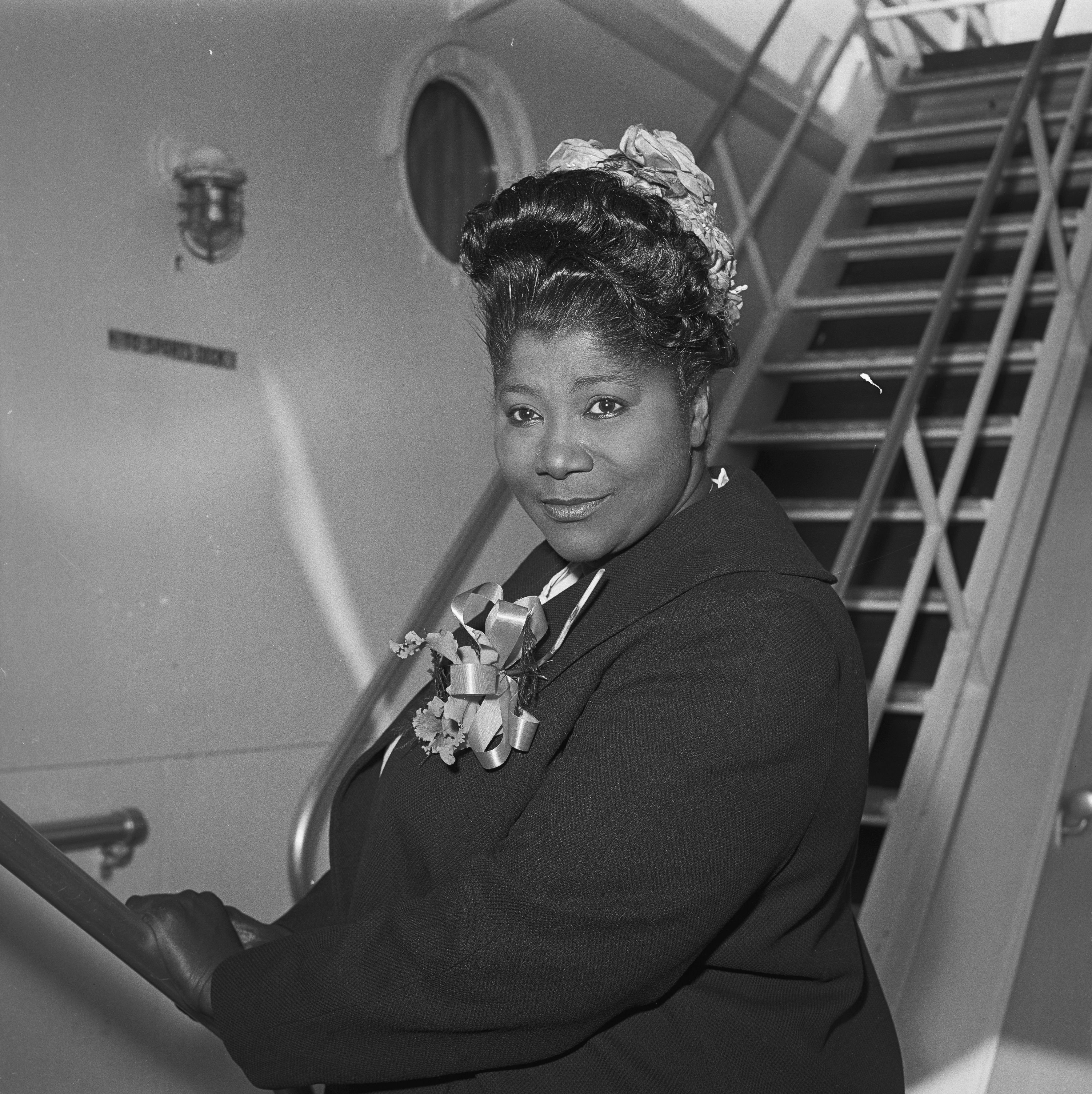 Mahalia Jackson returned to her home in Chicago, Illinois, after a concert tour through nine countries during the spring of January 01, 1961 | Photo: Getty Images
The late singer juggled her thriving career with civil rights activism, walking side-by-side with Martin Luther King Jr. During her lifetime, Jackson sang during rallies in the hope that music would help dissolve racial segregation.
In the trailer of the biopic dedicated to her legacy, Jackson's life was presented in the era where she fought against racial prejudice. The trailer also has Brooks' Mahalia stating that her singing gift was her purpose.
Earlier this month, Brooks opened up about how she got interested in Jackson's story after her fellow "The Color Purple" star Jennifer Hudson pitched the idea. Hudson was among other factors that geared the TV star.
It is noteworthy that Jackson was instrumental in the famous "I Have a Dream" speech by Dr King Jr.
She recalled that she and Hudson were once in the dressing room and after chatting for a while, Hudson suggested that Brooks should play Jackson in a movie.
The Tony-nominated star shared that she felt an inclination to research about Jackson, and with time, she knew playing the late musician was a grand idea. Brooks would be starring alongside stars like Jason Dirden and Olivia Washington.
The movie titled "Robin Roberts Presents: Mahalia," is produced by Robin Roberts and directed by award-winning movie maker Kenny Leon. Although the actual date of release is not known, "GMA" star Roberts hinted that it would be out in April.
It is noteworthy that Jackson was instrumental in the famous "I Have a Dream" speech by Dr. King Jr. At the time he gave his speech, Jackson was said to have cheered him on, shouting out that he should "tell them the dream!"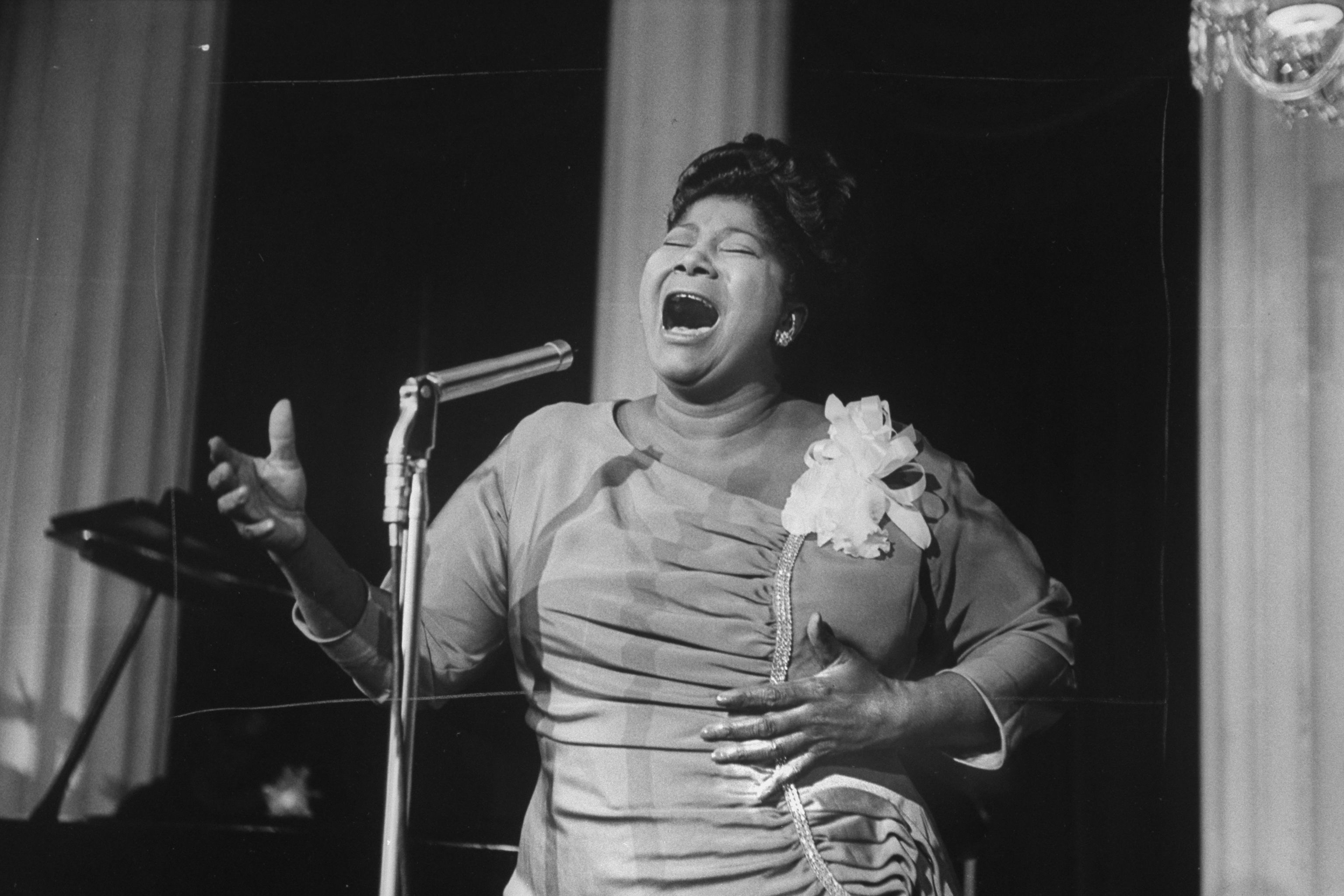 Mahalia Jackson singing at a reception in a hotel on March 01, 1961 | Photo: Getty Images
Brooks mentioned in the trailer that Jackson's influence could not be overemphasized as she used her voice to create a change of heart among people. Presently, another film project is in the works, and Jackson's story would also feature.
Please fill in your e-mail so we can share with you our top stories!