Fantasia's Only Daughter Zion Shows Her Edges as She Flaunts Red Lips in Stunning New Snaps
Fantasia's teenage daughter Zion flaunted her beauty hour on social media, rocking a stunning look and getting fans' attention with her red hot lipstick. 
Fantasia's grown daughter Zion gave fans some style inspiration on her Instagram story after she shared some photos showing her acing a simple but classy look.
Zion's sizzling glam included her well-applied nude makeup that was perked up with bright red lipstick and accentuated her spotless skin. The youngster's alluring look came complete with a few jewelry.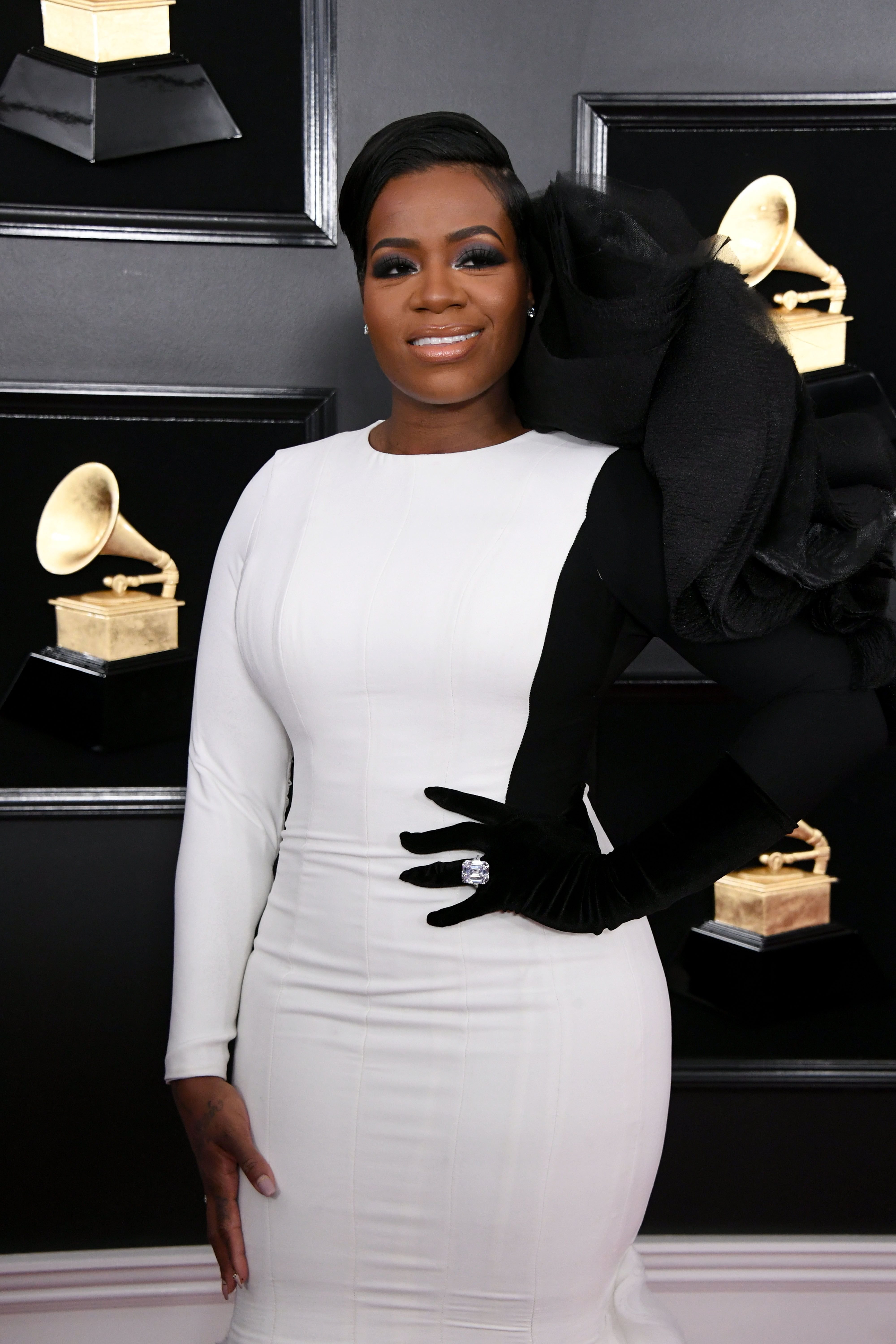 The 19-year-old styled her raven hair in a ponytail that reached her shoulders while sporting some piercings around her ears and nose. She added more jewelry on her fingers while presenting intense looks for the camera.
In 2019, her star mom had fans reminiscing on how grown she was when the music star celebrated her 18th birthday. Fantasia took to Instagram gushing over her oldest child and sharing her well-wishes.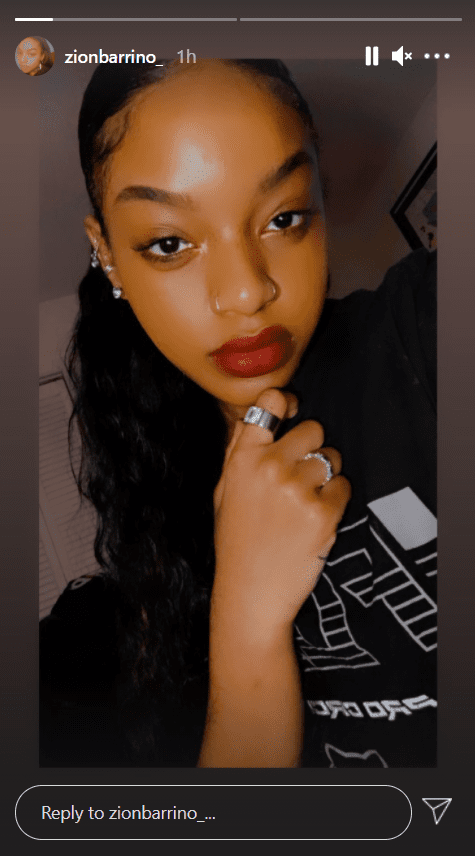 The award-winning music star took on a touching tone, writing about being a teenage mom who had to fight her way through when everyone gave up on her. Fantasia noted that it was only her and Zion, but she stood strong regardless.
[Fantasia] had her daughter when she was 16 with ex-lover Brandel Shouse, but she was left to raise her all alone.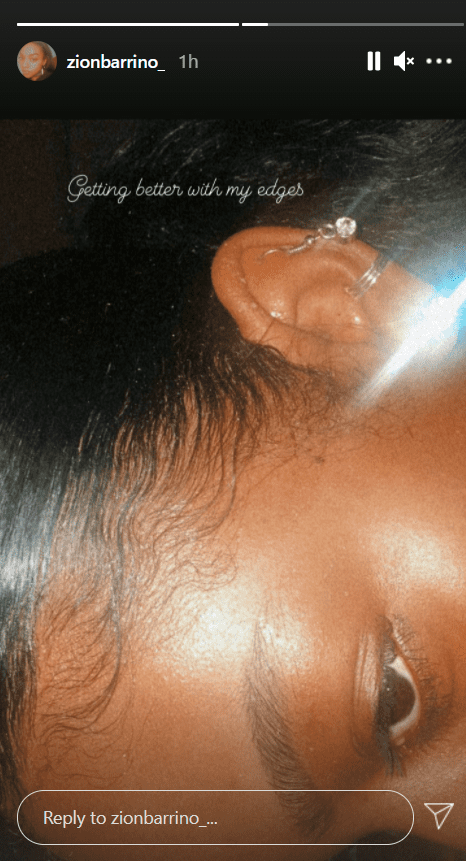 The star mom shared some of their mom-daughter memories, relaying how much of a delight Zion was as a toddler. In another media post, the singer wrote that she could not believe her baby was becoming a grown woman.
It is safe to say that Fantasia and Zion did weather some rocky times together. Things however got better in 2004 when the "Got Me Waiting" singer competed on the third season of "American Idol."
Through it all, Fantasia had Zion by her side, being her cheerleader. The songstress had her daughter when she was 16 with ex-lover Brandel Shouse, but she was left to raise her all alone. 
Presently, Fantasia is in a better place, enjoying marital life with her husband Kendall Taylor and expecting their first child together. Before her love life with Taylor started, Fantasia welcomed another child, a boy named Dallas Xavier. 
Last month, the star singer could not get enough of the frenzy of motherhood as she shared her baby's gender. Fantasia and her husband showed off a clip on social media where they popped pink fireworks indicating they were having a baby girl!