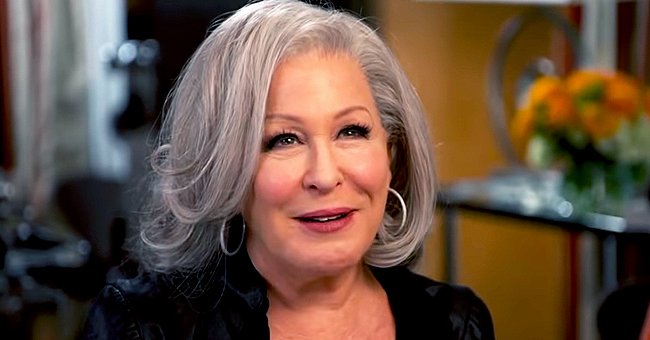 youtube.com/ABC News
Bette Midler Got Her Wedding Picture Decades after It Was Taken — Now She Shares It with the Public

Bette Midler got her wedding picture a few decades after it was taken, and she has shared it with the public.
While appearing on "Jimmy Kimmel Live," Better Midler opened up and shared that she never had pictures from her 1984 wedding until a few years ago.
Midler and her husband, Martin Von Haselberg, eloped in a Las Vegas wedding. She shared that there have been 3 people in attendance, herself, Von Haselberg, and the Elvis impersonator.
Midler shared the happenings of the event with Kimmel while on his show. She shared that she had made her husband change his suit before the wedding.
During the virtual interview, Midler revealed that she never had any photos of her special day until recently when the chapel closed and reached out to her with photos. She shared the story on the talk show:
"When the Starlight Chapel closed its doors, which was about five years ago, they sent us the pictures."
Midler shared that there were no cell phones because it was the 80s, so they could not take photos as it was not as easy as it is today.
Kimmel showed audiences the throwback photo of Midler and Von Haselberg. It shows Midler in a light blue dress and Von Haselberg in a black suit with a pinkish shirt underneath.
Midler shared that she has had her two doses of the COVID-19 vaccine.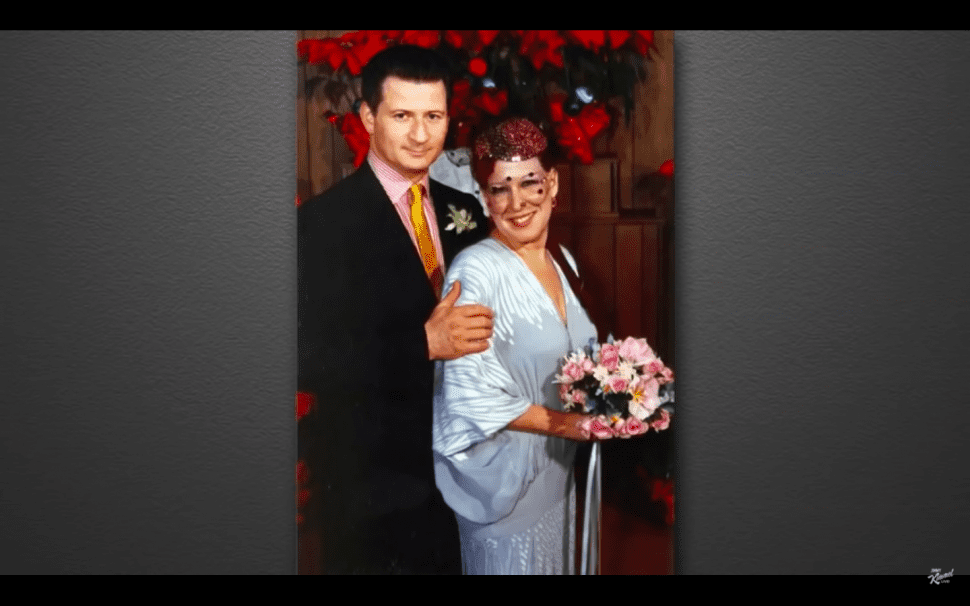 Bette Midler and Martin Von Haselberg at their wedding in 1984, Las Vegas. | Photo: Youtube/Jimmykimmellive
With weddings on the brain, Midler shared the news that her daughter, Sophie Von Haselberg, had wed her fiancee during the pandemic. The wedding had 11 people in attendance because of the COVID-19 restrictions.
Despite the small number of attendees, Midler gushed about the wedding and shared that it was really sweet and that the bride and groom had a lot of fun. She described the wedding:
"They had a great time. They stayed up all night, they drank, they had a ball."
Sophie shared a photo of her special day. The photo was of her new husband pushing cake into her mouth after they had walked down the aisle.
Midler shared that she has had her two doses of the COVID-19 vaccine, although she has no plans to go out or go traveling and is staying safe in her house in New York.
The "Hocus Pocus" star and Von Haselberg had been married for almost 40 years. They got married in 1984 after only knowing each other for 6 weeks.
Midler shared any important thing for a marriage is space. She shared with People that she thinks the secret to her marriage is giving each other a lot of room and not being in each other's faces all the time.
Please fill in your e-mail so we can share with you our top stories!