Eminem's Daughter Hailie Jade Rocks Mini-Skirt and Leather Jacket — the Color Suits Her
Eminem's daughter, Hailie Jade Mathers, looks hot in the winter cold, showing off her shapely legs in a mini-skirt and a leather jacket. The 25-year-old has built an impressive 2 million followers on her Instagram. 
Eminem's daughter, Hailie Jade Mathers, braved the winter cold in a short mini skirt and a leather jacket. The brunette beauty took to her Instagram on Monday and drew praise for her sexy look. 
She was pictured on a sidewalk entering a red brick building with snow visible through the reflection of the glass door. Mathers wore a crimson mini-skirt with a dark leopard print pattern, which showed off her toned legs.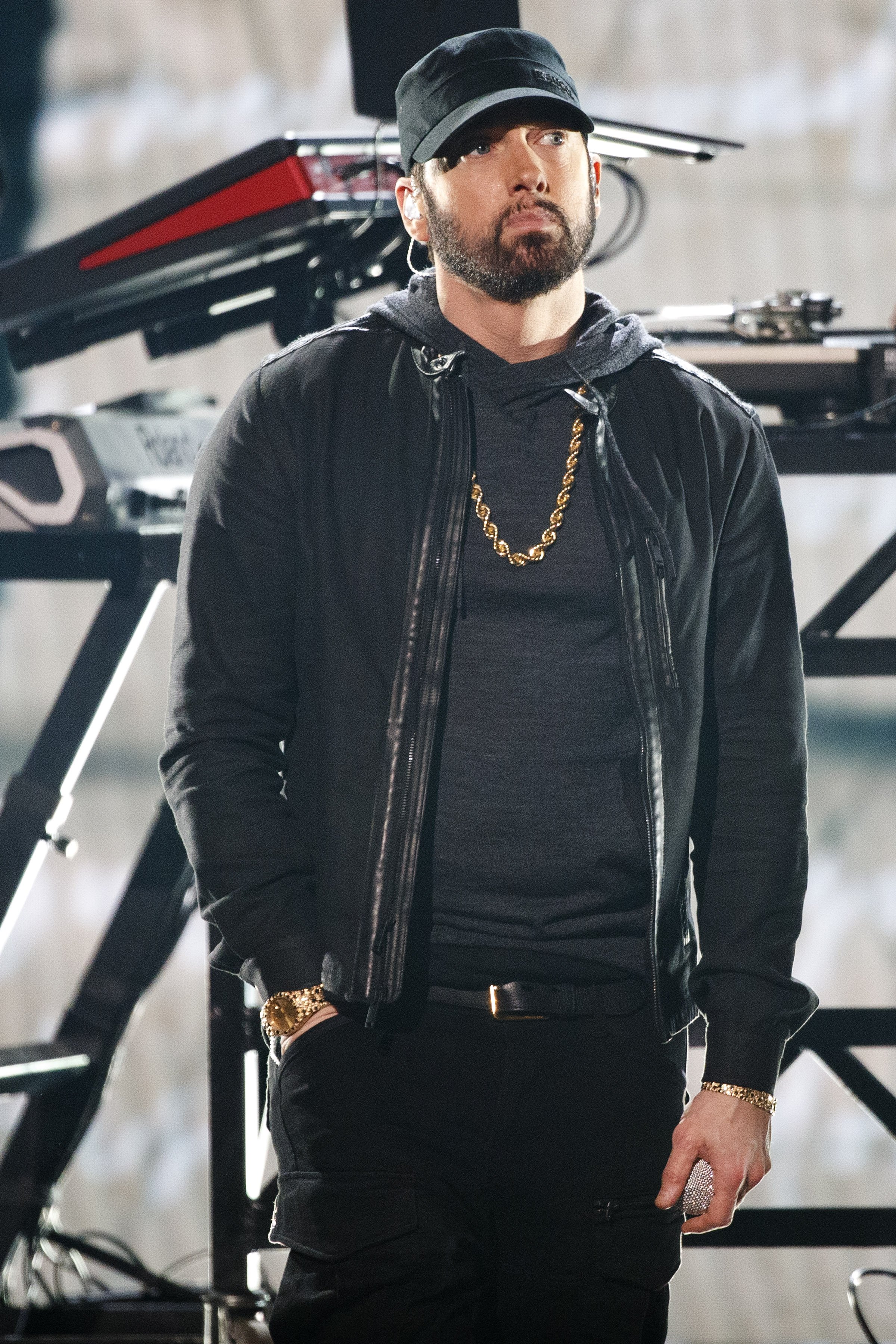 She paired the skirt with a white-collar shirt and a black tie and complimented the look with a cool black leather jacket. Mathers opted for charcoal ankle boots with a thick heel.
The look was completed with a pair of dark sunglasses with a rectangular frame, with her brunette hair styled to look sleek and straight. Mathers was playful with her caption, as she wrote:
"Me: never wears skirts. Also me during the coldest point of winter." 
Mathers often entertains her followers with snaps of herself on the social media app. For her birthday on Christmas Day, the beauty stunned in a white blazer and thanked her legion of followers for their good wishes.
On Inauguration Day, she posted a picture from inside her camel leather SUV, alongside a caption that served to remind her followers they were in control of ensuring they made each day great.  
She is just one of 3 of Eminem's children.
The influencer abandoned make-up that day, wearing a black leather jacket and a white beanie with a pom puff. Before that, Mathers shared a picture showing off her toned abs shortly after the holiday season. 
She wore a pair of blue and green plaid pajama pants with a grey crop top, covered by a white jacket. With her one hand placed on her hip and a coffee mug in the other, Mathers stood in front of a tall Christmas tree, as she captioned the moment: 
"Throwback to the beginning of last week when I thought the worst thing that was gonna happen was taking down this pretty tree." 
Mathers was introduced to the world through an audio clip as part of her dad's 2002 track "My Dad's Gone Crazy." Eminem revealed that the moment was inspired in the middle of a studio session. 
Mathers yelled out loud for somebody to help her because she thought her father had gone insane. Eminem was startled by the line and asked his daughter to repeat it. Mathers asked her dad if she could say it into the microphone.  
She is just one of 3 of Eminem's children, with the other two having been adopted by the rapper. Eminem shares Mathers with ex-wife Kim. The rapper adopted Kim's sister's daughter, Alaina, who is 27. 
Lastly, there's Kim's daughter Whitney, 18, who she had with a man from a previous relationship. Having suffered a troubled upbringing himself, Eminem adopted the two girls because they lacked father figures and wanted to protect them.