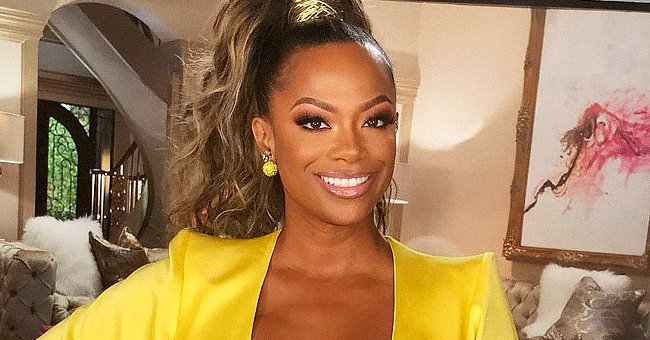 instagram.com/kandi
RHOA's Kandi Burruss Turns the Heat up Posing in Tight Snake-Print Pants With a Matching Jacket

"The Real Housewives of Atlanta" reality TV star Kandi Burruss posted a fresh Instagram post on her account @kandi where she turned up the heat wearing tight snake-print pants and a jacket to match.
Television personality Kandi Burruss wore skin-tight pants and a jacket which reflected a modern and tasteful take on the snake print look. The color-struck outfit shone with an almost unnoticeable and slight glimmer.
Burruss also sported a band around her neck which looked like a matching tie, adding a splash of power woman to the ensemble. The golden and white right side of her jacket stuck out yet complimented the darker look of the jacket, pants, and shoes.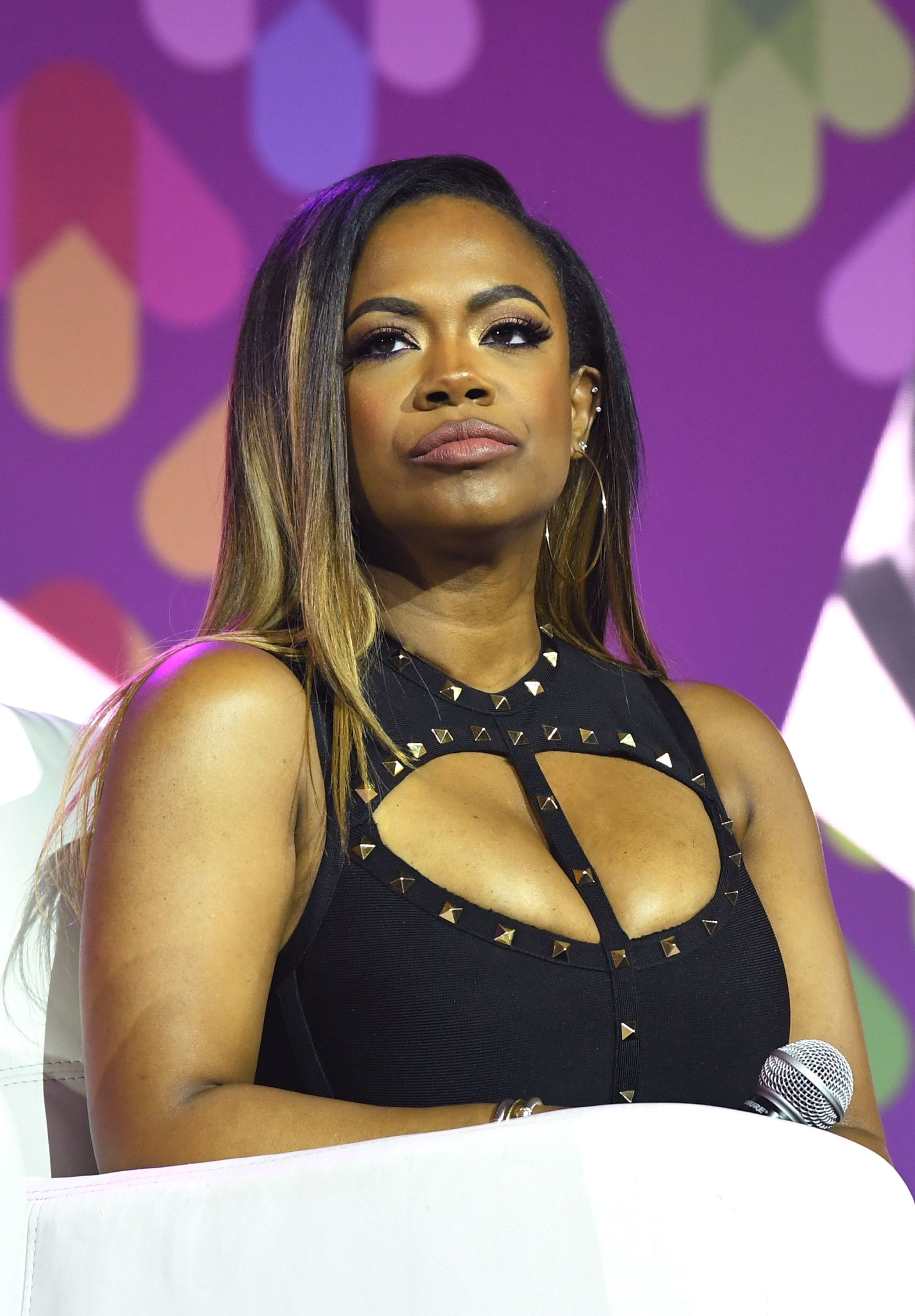 On July 2, 2017 in New Orleans, Louisiana, Kandi Burruss speaks onstage at the 2017 Essence Festival which was presented by Coca-Cola at Ernest N. Morial Convention Center. | Photo: Getty Images
FLASHY AND FINE
In both snapshots of the post, the "RHOA" star exuded a sense of deep self-assurance. The caption seemed to imply that the pictures were taken in relation to an interview, saying:
"I heard they just posted our looks for the @bravotv aftershow. Have you had a chance to watch yet?..."
Her bold black stilettos and flashing gold earrings spoke to Burruss' obvious self-confidence. Her hair also showed off a daring personality, tied up from top to bottom in flashy golden bands.
POSTURE IS EVERYTHING
The two photos included two endearing and yet different postures. In the first snapshot, the camera took a picture of Burruss from the side, as she gracefully leans backward, showing off her gorgeous dark hair.
Family seems to be very important to this television star
The second picture is taken from the front, with Burruss smiling directly at the camera. The TV persona leaned down on both legs, a feat in such sky-high heels, with her one elbow perched elegantly on her left leg.
COVID WEIGHT
Although seemingly completely confident in the way she looks Burruss is more relatable than one might think. Last October, this celebrity opened up on her Instagram stories about putting on weight during quarantine saying:
"The beginning of COVID, I was working out and I was in shape. And even then, I wanted to lose 10 pounds, but I ended up getting lax [...] and I ended up gaining 20."
However, this didn't stop the 44-year-old from showing off her vivacious curves on Instagram. It turns out that a little body positivity can go a long way, even when it comes to the rich and famous.
NOT ALL ABOUT LOOKS
Although this star posts a tirade of absolutely gorgeous Instagram pics featuring herself, she is not simply another vain celeb. Family seems to be very important to this television star.
In a heart-melting Instagram pic posted in June last year, Burruss shared a heart-melting snapshot on her page with her stepdaughter. This was taken in order to honor her stepdaughter's birthday.
Beyond her family life, this "RHOA" star seems to care about her friends as well. This was made clear when she spoke out about her co-stars' marriage, agreeing that they should seek couples counseling.
This was after co-star Drew Sidora sought out advice, asking if it was the right decision for her and her husband to be attending couples counseling. Burruss emphatically stated that the pair were in dire need of a therapist.
Please fill in your e-mail so we can share with you our top stories!