Check Out Tiffany Haddish's Slimmed-down Body & Short Hair as She Poses in Long Colorful Dress
Star comedian Tiffany Haddish's glam on Saks' latest cover was quite captivating as she flaunted her slim figure in a vibrant dress while displaying her expert pose. 
"Girls' Trip" star Tiffany Haddish was seen looking gorgeous on Instagram with a picture of her gracing the cover of Saks' latest issue. Haddish's look came complete with her slimmer figure.
The copy of the cover shared showed the star actress posing for the camera in a floor-length knitted dress that clung nicely to her elegant figure.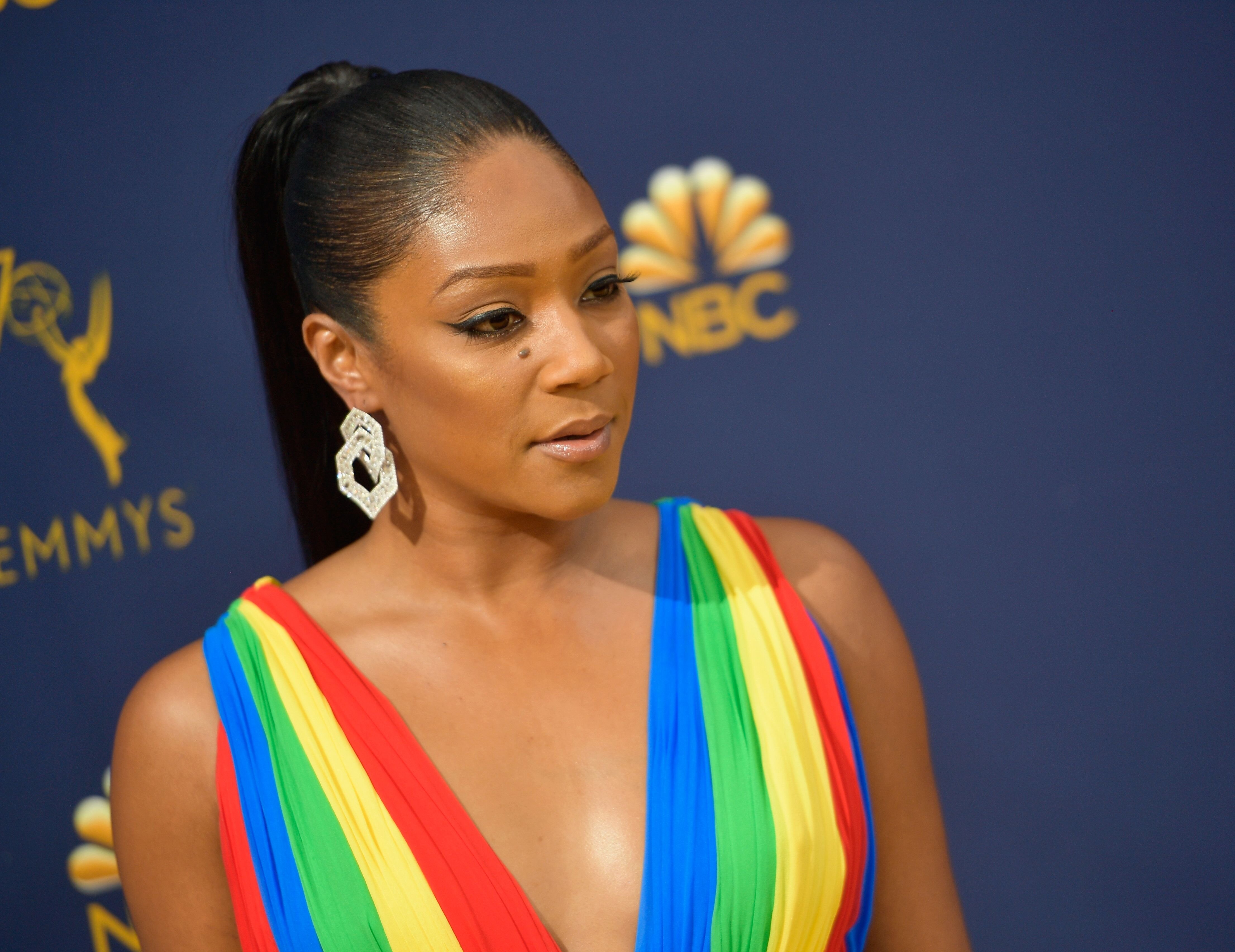 Haddish's outfit matched the colorful leaves in her photos as the dress was in varying colors, including blue, yellow, red, and green. The movie star backed it all up with a big smile, her shaved head, and a pair of drop earrings.
For a while now, Haddish has been on a winning streak, going further with her Hollywood and stand-up career. Last year, she also bagged the People's Choice Award for the Female Movie Star of 2020.
During her red carpet interview, the star caused quite a stir with her witty nature after the interviewer asked how she was doing. Haddish replied that she was successful while throwing the question back at the interviewer. 
The music star went on to share that his lover has a good heart and is a fun person, with impressive assertive nature.
It is safe to say that she is well within her rights to claim the success tag. Once in an interview, she shared some of her rules for attaining success. Haddish noted that to succeed, it is ideal to evaluate one's failures.
She noted that people should not be hard on themselves about their epic fails but rather see it as a type of success where one learns the steps not to take while working to succeed. 
Another aspect of the award-winning actress's life that has been in the news is her sweet romance with entertainment icon Common. The pair sparked rumors last year, and before the end of the year, it was clear that they were an item. 
Speaking on SiriusXM, Common gushed about his lady, calling her an amazing person whose dynamic nature has been a plus to how she stands up for African-American women in the movie industry. 
The music star went on to share that his lover has a good heart and is a fun person, with impressive assertive nature. The feeling between the lovers seems to be mutual. Haddish once stated that she felt their romance would work out fine.