Former US Senator Bob Dole Has Been Diagnosed with Stage 4 Lung Cancer — See His Statement
The former senator, Bob Dole, has received a serious diagnosis. At the age of 97, the politician will be undergoing treatment for stage 4 lung cancer. 
Former Senator Bob Dole announced that he had been diagnosed with stage 4 lung cancer. The politician took to Twitter to release a statement revealing his diagnosis and saying that he will be undergoing treatment. 
Dole's treatment is scheduled to begin Monday. He recognized the challenge that the sickness and treatment that he has to undergo presents but is not disheartened in its face.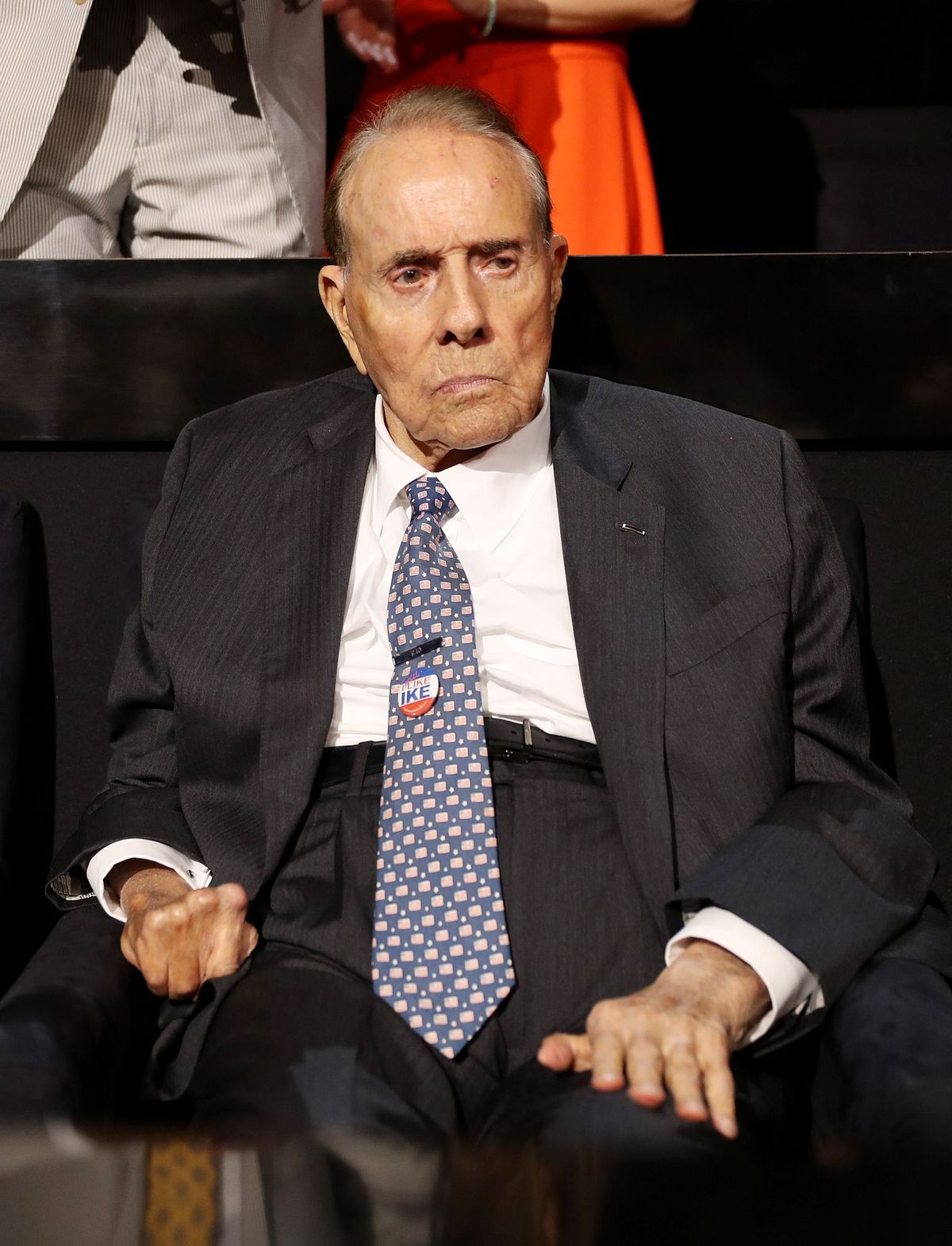 STAGE 4 LUNG CANCER
Dole, who is not only a former senator but was also the Republican presidential nominee in 1996, released a statement on social media that announced his serious diagnosis. It reads: 
"While I certainly have some hurdles ahead, I also know that I join millions of Americans who face significant health challenges of their own."
The 97-year-old is not taking his diagnosis lying down but is rather fighting the cancer with his treatments starting as early as the beginning of next week. 
STATEMENT BY SENATOR BOB DOLE ON HEALTH CHALLENGES pic.twitter.com/ndRxqNWb30

— Senator Bob Dole (@SenatorDole) February 18, 2021
POLITICAL BACKGROUND
Dole is a Kansas native and comes from Russel. He represented Kansas in Congress for over three decades, resigning from the Senate after 36 years. He was known for his ability to make legislative deals. 
Lung cancer is the cause of more deaths among both men and women than any other type of cancer.
Dole resigned in 1996 to run his presidential campaign against the Democratic nomination Bill Clinton. Dole lost the election to Clinton but was awarded the Presidential Medal of Freedom after Clinton moved into the White House. 
Dr. Hampar Kelikian was like a second father to me. Through him, my long relationship with Armenia & the Armenian-American community began. Azeri & Turkish aggression in Artsakh Karabakh should be globally condemned. The US must demonstrate strong support for the Armenian people. pic.twitter.com/Qcbq1WqiqL

— Senator Bob Dole (@SenatorDole) October 2, 2020
ARMY CAPTIAN
Dole has had to overcome adversity in his life, having sustained serious war injuries towards the end of World War II. The former senator was injured by a shell fragment that crushed two vertebrae leaving his arms and legs paralyzed.
The former senator underwent serious therapy and recovery whilst spending three years in the hospital. Dole left the army as a captain but wasn't able to regain the use of his right hand. 
This Independence Day, I want to wish each one of you a wonderful holiday — especially those Americans who have bravely served our country in uniform. You are our nation's finest. 🇺🇸🇺🇸🇺🇸

— Senator Bob Dole (@SenatorDole) July 3, 2020
LUNG CANCER PREVENTION
The National Cancer Institute has released a document detailing how to prevent lung cancer best. There are two types, namely small cell lung cancer and non-small cell lung cancer.
Lung cancer is the cause of more deaths among both men and women than any other type of cancer, making the steps towards prevention a necessity. It is also the third most common type of cancer in the United States. 
#CancerPreventionMonth Michael Becker made it his purpose to raise awareness of the preventive power of #HPV vaccinations. We are grateful to him and to all #clinicaltrials patients who make progress possible. Read his story at https://t.co/QKJguvNXm9 #VaccinesWork pic.twitter.com/laNlvY2FEh

— NCI Center for Cancer Research (@NCIResearchCtr) February 12, 2021
The document lists smoking, second-hand smoke, and a family history of lung cancer as some of the risk factors that need to be avoided to prevent a lung cancer diagnosis. 
A lowered exposure to radon and an effort to decrease workplace risk factors are qualified as protective factors that work in favor of lung cancer prevention.